It's easy to process multiple Requests simultaneously on Quartzy! The Requests you want to update must all be in the same status. You can select the status of the requests you want to view on the status navigation bar. 
1. From the Requests module, check the boxes next to the items you want to process.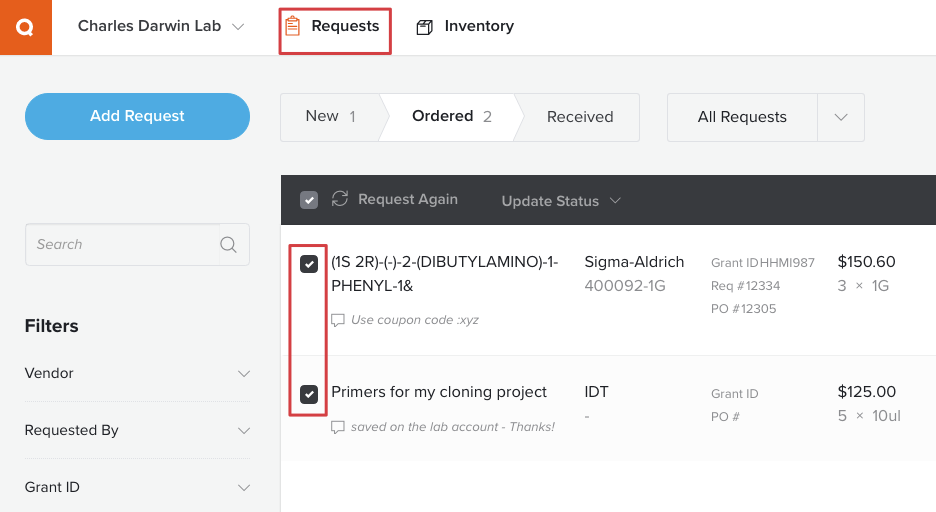 2. Click on Update Status button, and choose the status you would like to update those requests with.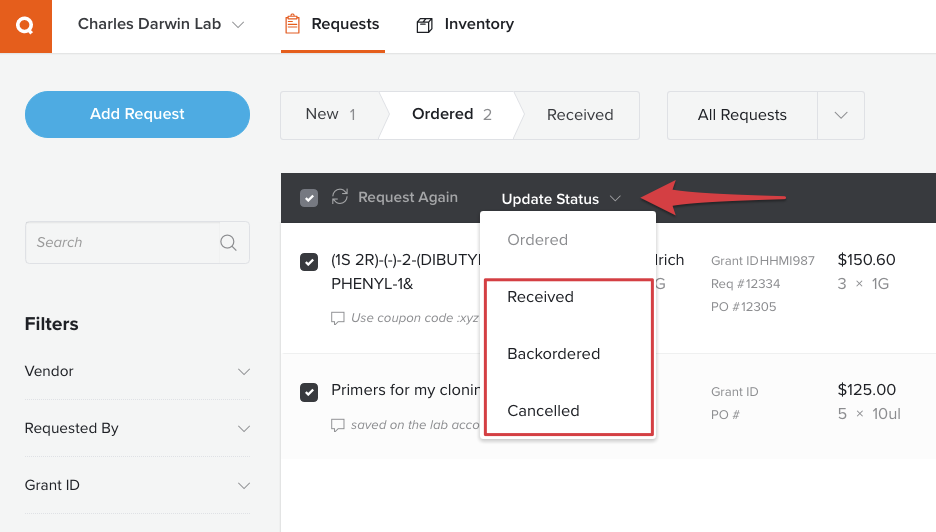 You'll notice that you can only update the status for multiple requests when those requests are currently in the same status.
Next Up: Learn how to search or filter your requests