You may want to export just your filtered requests or your search results. Here's how: 
1. From the Requests module, search and/or filter for the orders you're looking for. 
Under the Filters on the left sidebar, you have the option to filter by Vendor, Requester, Grant, and Type. Filter by Status from the status navigation bar near the top. 
Link: Click here to learn all of the search and filtering options in the Requests module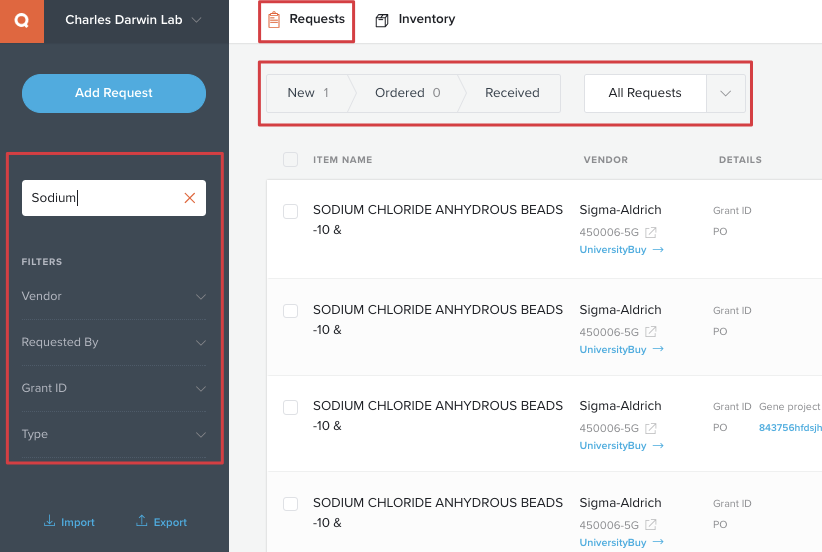 Export all requests in the filtered view: 
1. Select the group whose requests you want to export on the top left side of the tool bar. Click on Export on the left sidebar.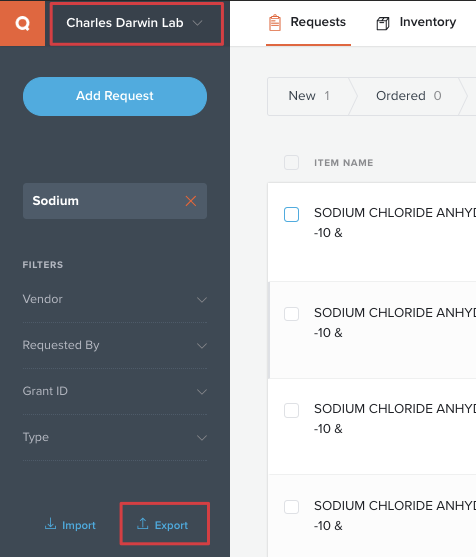 2. Choose the option to Export requests that match the current view and filters only. Click Export File.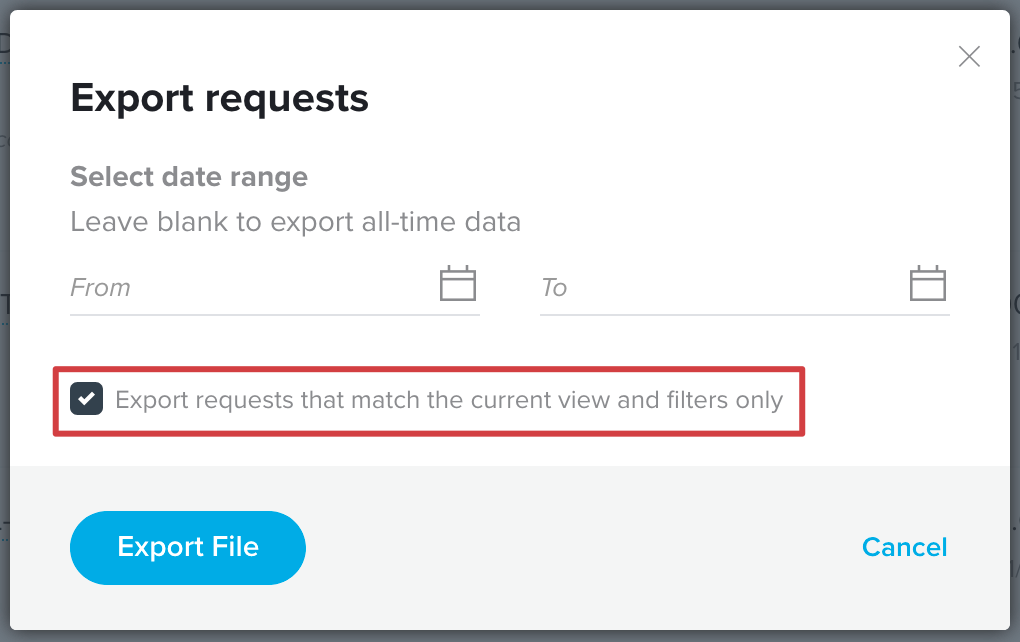 All requests that match your selected filters, status, and search will be exported as a CSV!
Export selected requests:
1. Click the checkboxes next to the requests you want to export, and click Export CSV. 
Next Up: Learn how to import your order history via Excel