Group Members can edit the requests they submitted until a Group Admin has updated the status of the request to 'Ordered.' Group Admins can edit most details about requests! 
1. From the Requests module, click on the name of the request you want to edit.

2. Make changes to any editable field in the request details panel. Changes are saved automatically!
Note: Some fields, like Vendor and Catalog Number, can't be edited after an item is marked as Ordered. An Admin can revert the status of the request but that will cause the original date the item was marked as ordered to change to the new date you mark it.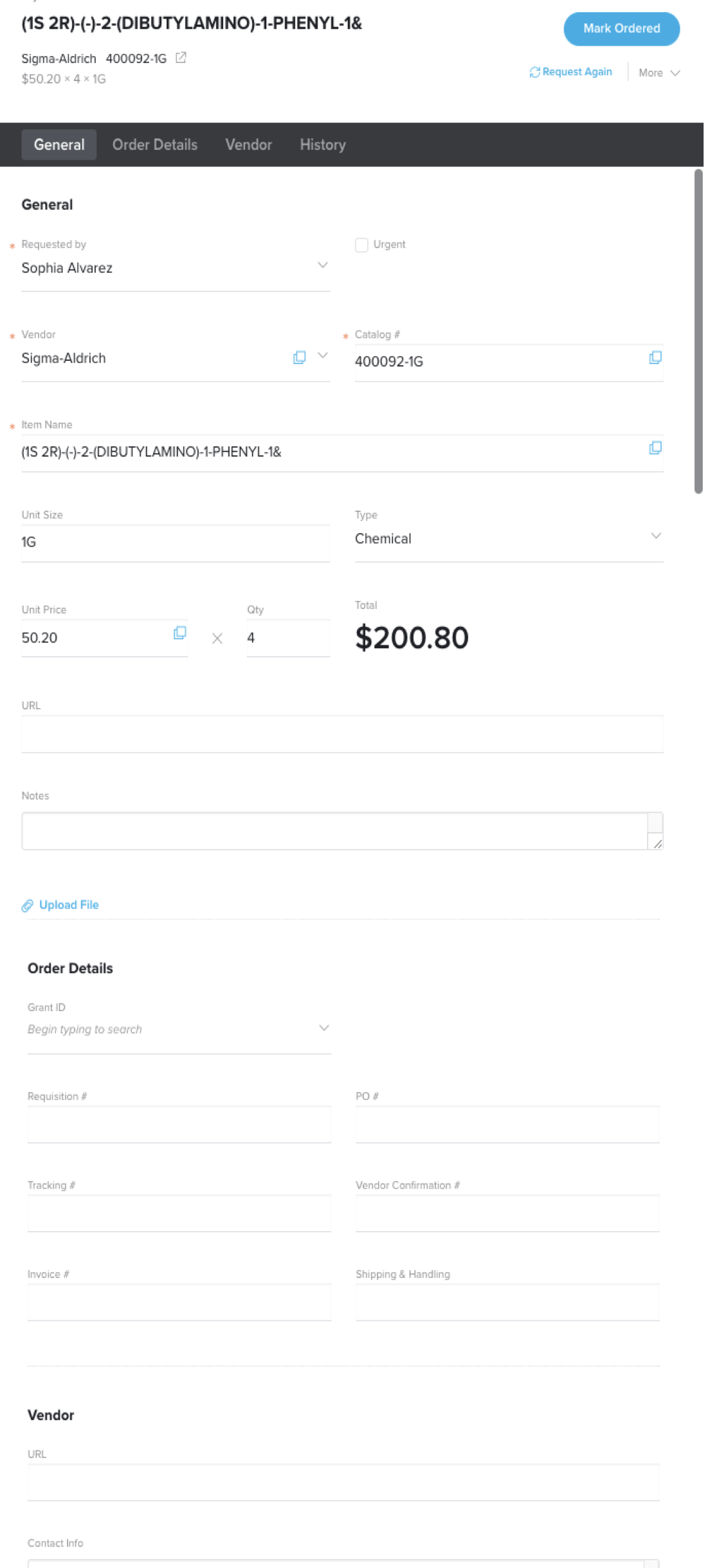 3. Use the headings bar to quickly jump to the section with the details you'd like to edit.

Tip: If you need to edit multiple requests at once, click on the row of the first item and make any changes. Click on row of the next request you need to edit and the request details panel will automatically be scrolled to the section you were previously on!
Next Up: Learn how to cancel a request