Quartzy can automatically send you an email notification when a chemical is within 30 days of expiring so that you can remember to reorder it or make sure to dispose of it properly. The owner of the item is the only one who will receive this notification.
1. From the Inventory module, click on the item name or serial # for the Inventory item you want to edit.

2. Scroll down the details panel or click on Specs in the headings bar to jump to section with the Expiration Date field. Click the Expiration Date box and select the date on the calendar that the item is set to expire.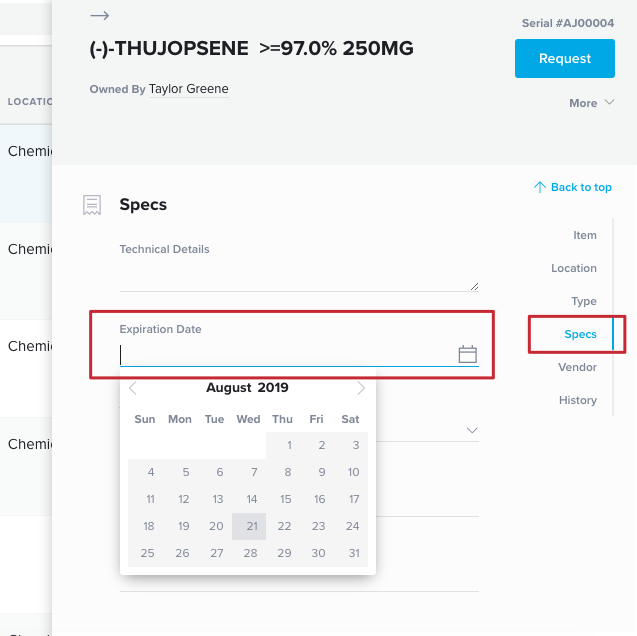 3. Choose how far in advance you would like the Auto Reminder to be sent to the owner of the inventory item: 1 week, 2 weeks, or 1 month.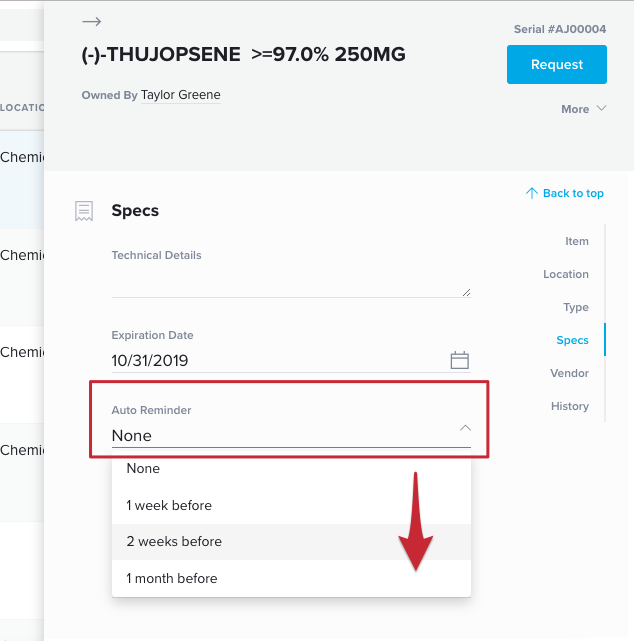 Next Up: Learn how customize the columns displayed in the Inventory