This article will go over a few common questions you may have about invoices for your Quartzy orders. Read on to learn where you can download invoices, how to see the invoice status, and more!
Where can I find invoices for my lab's orders?
You can download and print invoices for Quartzy orders from your lab's Purchase History section.

Clicking the invoice number will automatically download a PDF copy of the invoice to your computer.
Use your browser's "Find" function to search for a specific dollar amount if you're looking for an invoice corresponding to a charge on your credit card.
What is the status of my invoice?
In your lab's Purchase History section, you'll be able to see the following statuses:
Paid: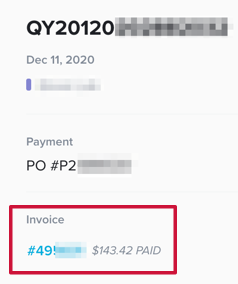 Pending: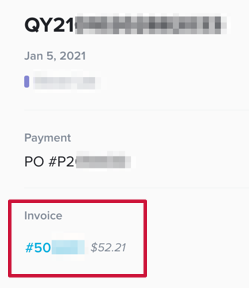 Not invoiced: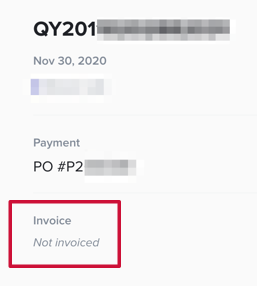 When will my order be invoiced?
Items are invoiced once they ship on a line-by-line basis. The final invoice for an order will charge the shipping and handling fees for ALL line items on the order.


Why did I receive an invoice with only Shipping and/or Handling fees?
Since S&H fees for all line items on an order are charged on the final invoice, this is generally caused by the remaining open item(s) from that order being cancelled. The order is then considered closed, and the final invoice is generated which will charge any S&H fees for all shipped items on the order. To see a list of all line items on a particular order, check your lab's Purchase History section.
What are the terms on my invoice?
Quartzy invoices have NET30 terms from the date of receipt.
Where do I send payment?
ACH and Check remittance details are listed at the bottom of each invoice. Contact our Finance Team at ar@quartzy.com or (855) 782-7899 option 3 with your invoice number to pay by credit card.
Remit check payments to:
Quartzy Inc.
28321 Industrial Blvd
Hayward, CA 94545
What if I have a question about an invoice?
If you have questions about your invoice, contact Quartzy's Support Team at support@quartzy.com or (855) 782-7899 option 2, and they will be happy to assist!
Up Next: Learn about Quartzy subscription invoices and billing