If your lab is receiving quotes in the Requests module, you will be able to purchase certain items directly from Quartzy using any purchasing system. 
1. Accept the quote and add the item into the Cart. 
2. Click on the cart icon in the top right of the toolbar to view your pending orders.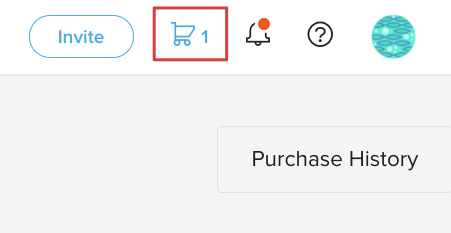 3. Do whatever you would normally do to buy an item from a vendor:
If you use an eProcurement system

O

pen it in a new tab and create a purchase for the item(s) exactly as listed in the Quartzy Cart.

Quartzy is the vendor for this purchase!

 

Include the quote number (e.g. EQ1234567890) or simply

attach the quote

to the order. 
Link: Click here to view a list of institutions where Quartzy is an approved vendor.
If you create a requisition form

 

If you 

send a purchase order

directly to the vendor

Create the PO as you normally would and email it to

orders@quartzy.com

or fax it to (888) 729-7715.
4. Back in the Cart, check the box indicating that you have submitted the items to your Purchasing Department and click Mark Ordered. Learn why this step is important.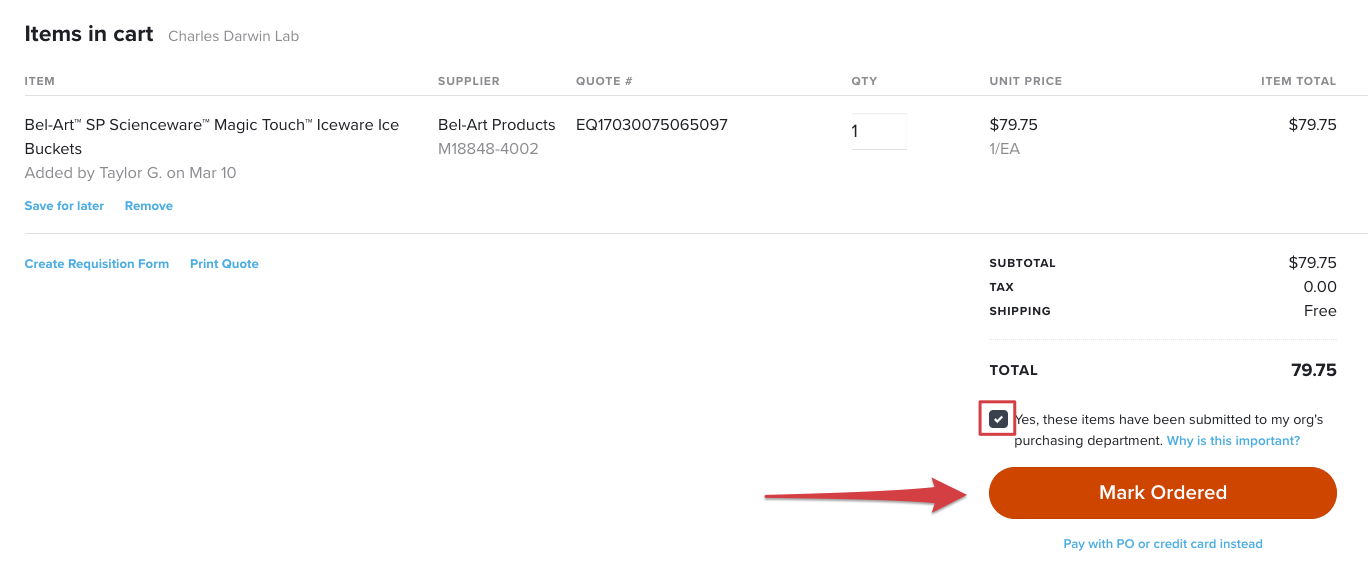 5. View order confirmation page.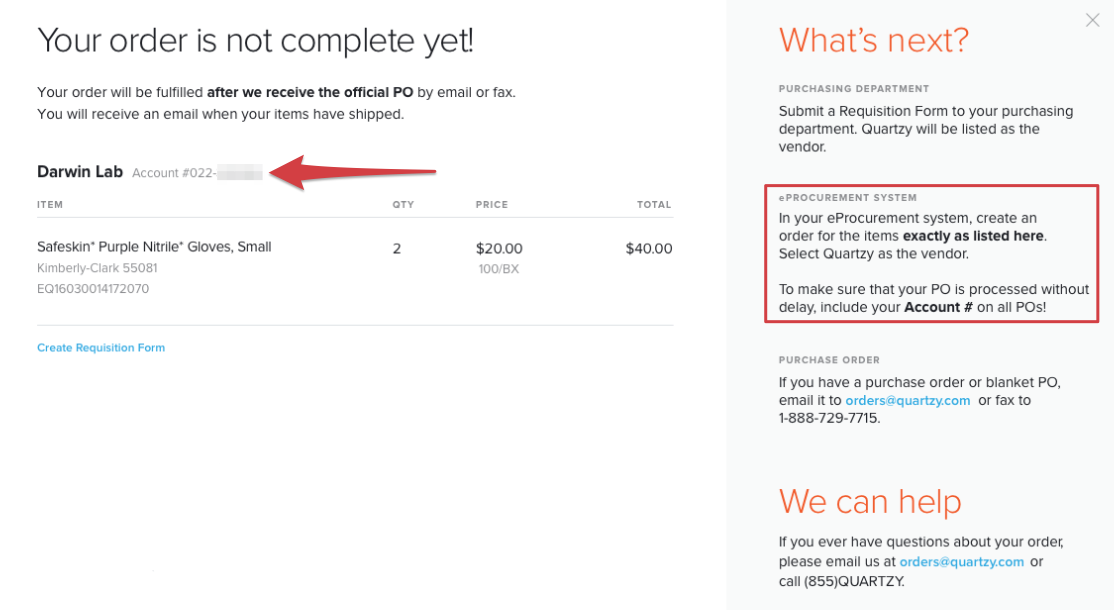 Your order will be processed once Quartzy receives a PO. The person who submitted the Quartzy order will receive an email confirming the purchase and then additional emails when the order is on its way!
6. Find the PO# for the order in the original Quartzy request. It will be automatically added by Quartzy within the PO field once the order is processed! Use this as a reference if you need to contact us regarding questions about your order. 

Next Up: Learn how to check on the status of an order you placed with Quartzy