Find the Account Number for your lab on the Manage Labs page. Here's how:
1. On the top left side of the toolbar, click on All Labs (or the lab name) and then click Manage.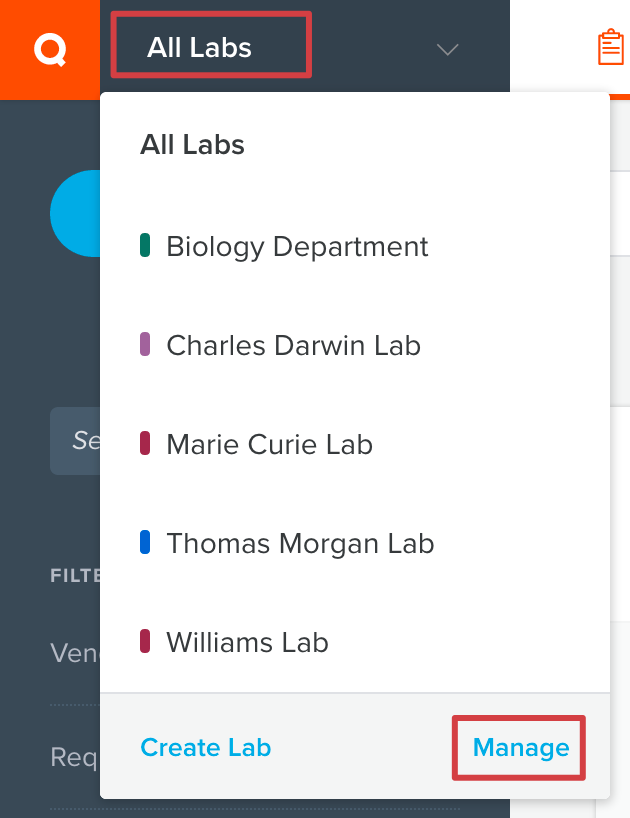 2. Select the Lab on the left sidebar. The Account # is visible to the right of the Lab name!

Next Up: Understand how Account Numbers are used