After accepting a quote or adding a request from the Shop, add items to the Cart and you will be able to purchase them directly from Quartzy!
When you first accept a quote for an item you want to purchase from Quartzy, you will be able to select which method of payment you would prefer to use. As an Admin, you can edit this selection at any time!
1. On the top left side of the toolbar, click on All Labs (or the Lab name) and then click Manage.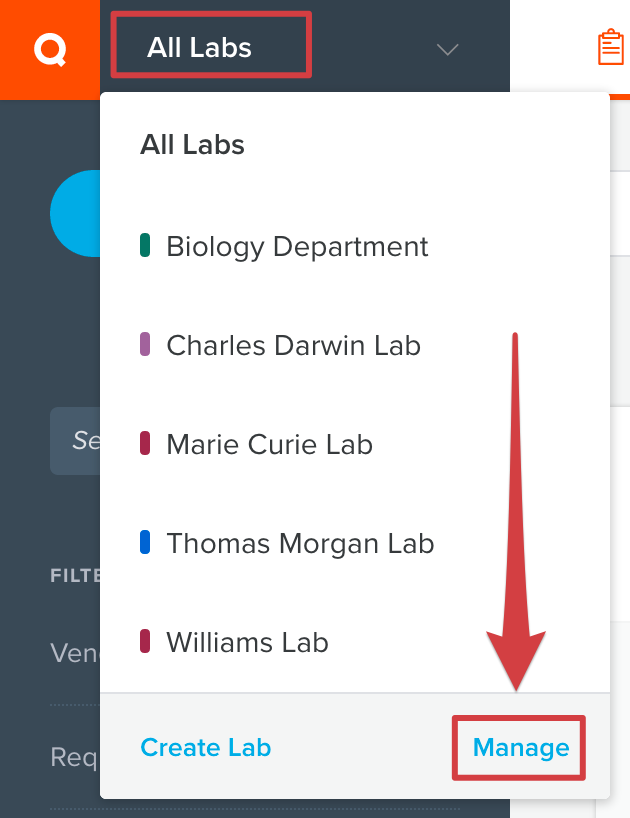 2. Select the Lab you want to update the payment method for and click on Lab Settings.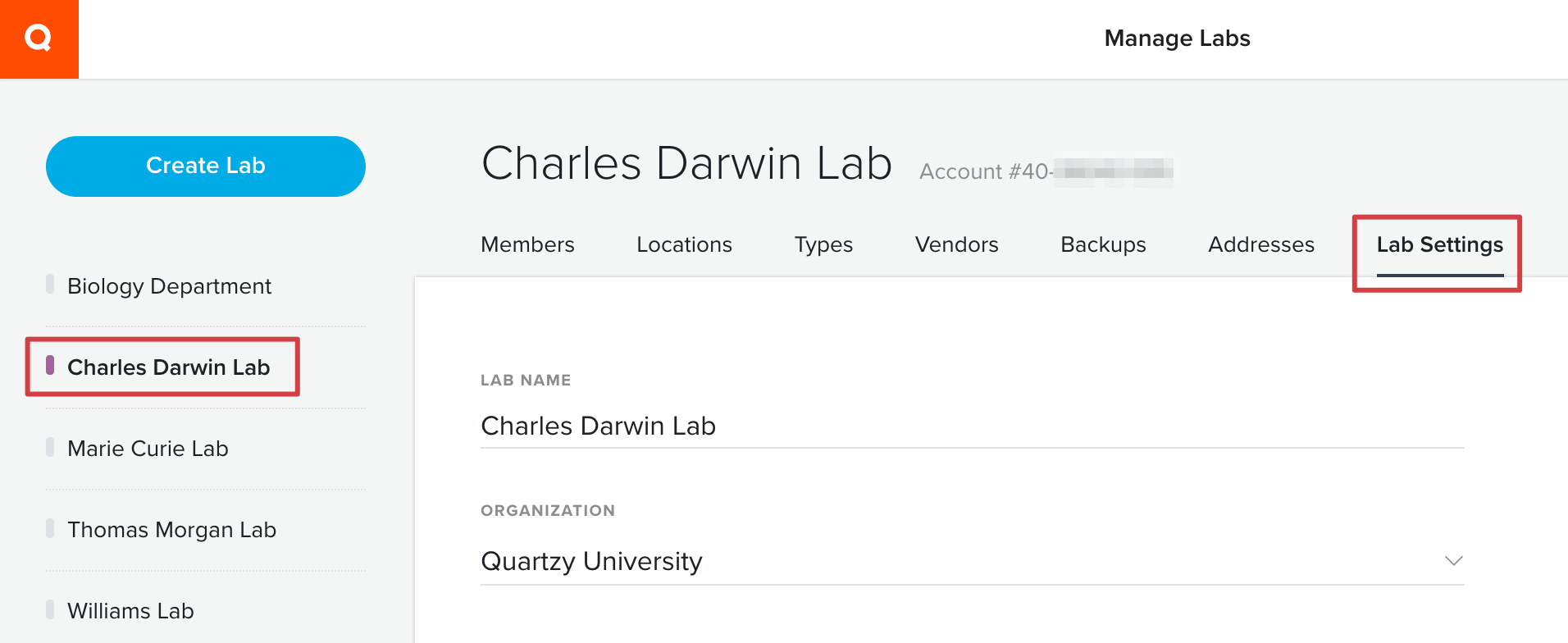 3. Scroll down to What is this lab's preferred payment method? and choose between Credit Card, Purchase Order, or Other.
Don't forget to click Save Changes!

The checkout steps will change depending on the payment method you select for your Lab, but you can change it here anytime!
Next Up: Learn how to purchase an item from Quartzy after accepting an offer