If your lab is receiving quotes in the Requests module, you will be able to purchase certain items directly from Quartzy.Follow the steps below to purchase using a credit card:
1. Accept the quote and add the item into your Cart. 
2. Click on the cart icon in the top right of the toolbar to view your pending orders.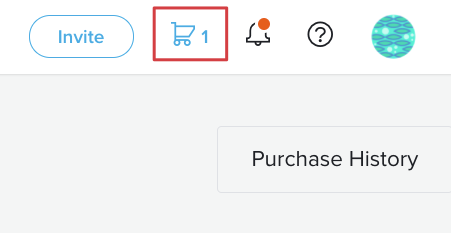 3. Review the items and click Checkout.

4. Enter your shipping address or select an address you used previously. Click Continue.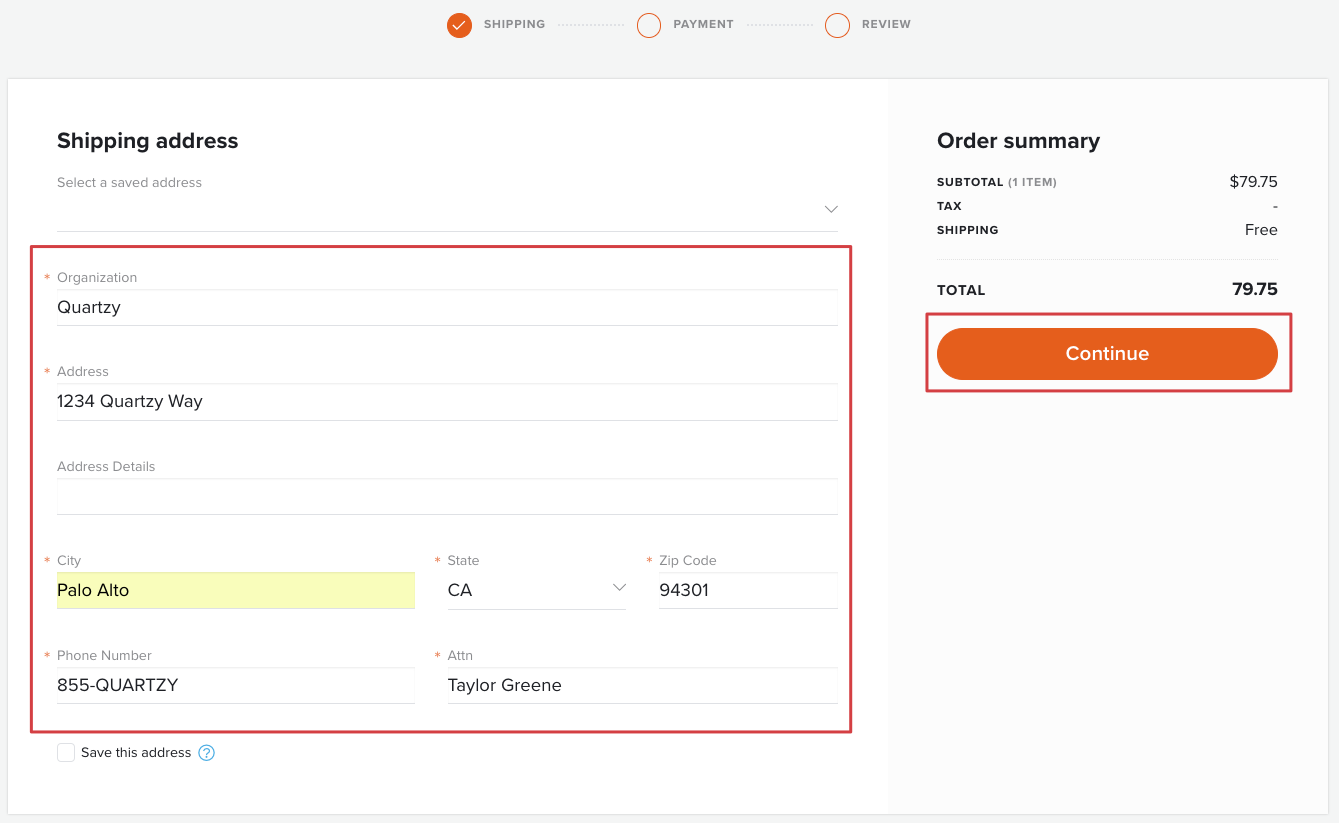 5. Enter your credit card information. 
Link: Click here to learn how to save and manage credit cards for easy ordering.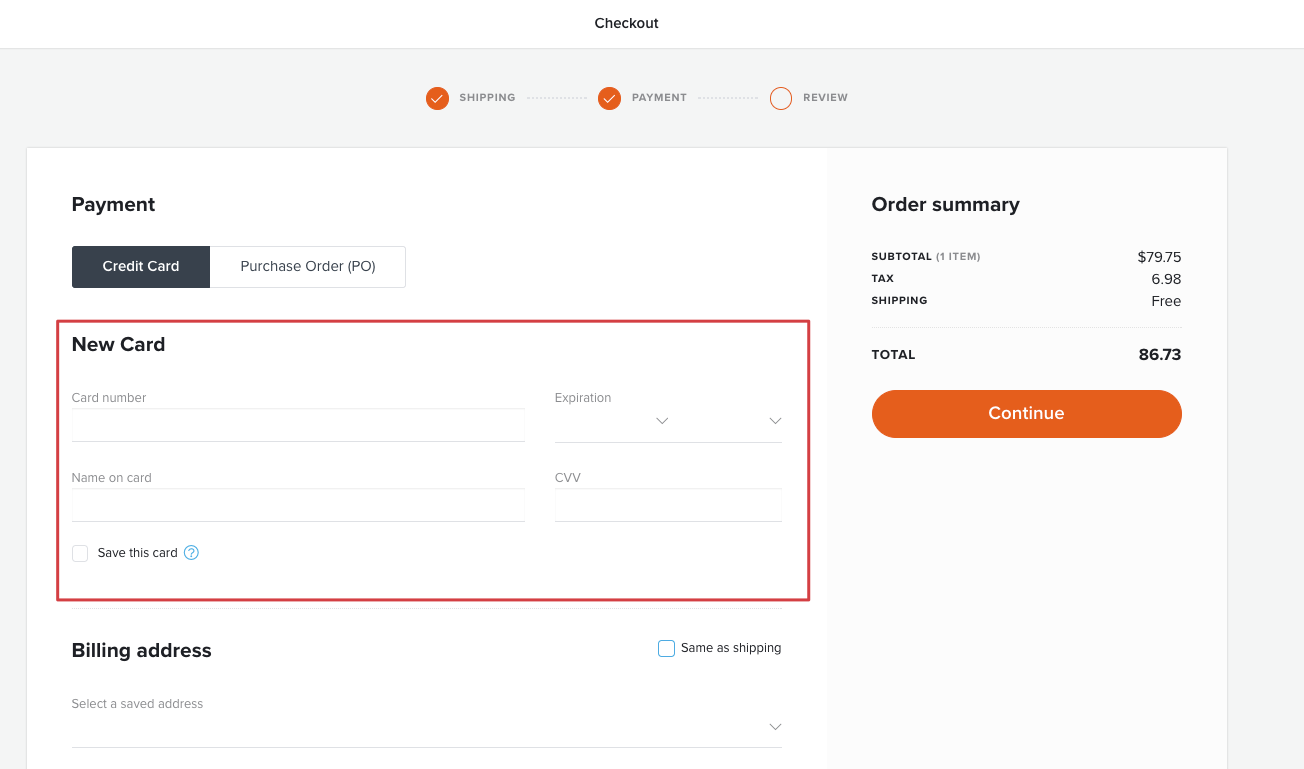 6. Enter your billing address and any reference numbers you want listed on the shipping label and invoice. Click Continue.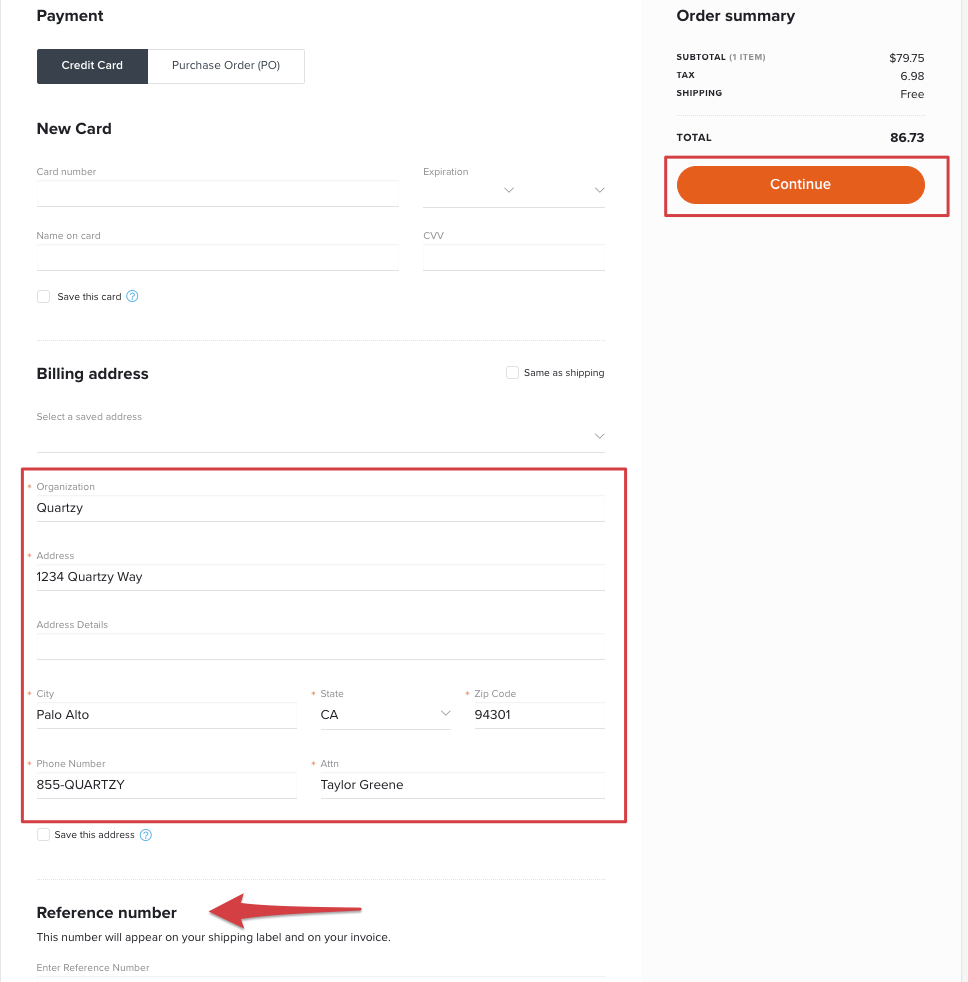 7. Review your order and click Place Order.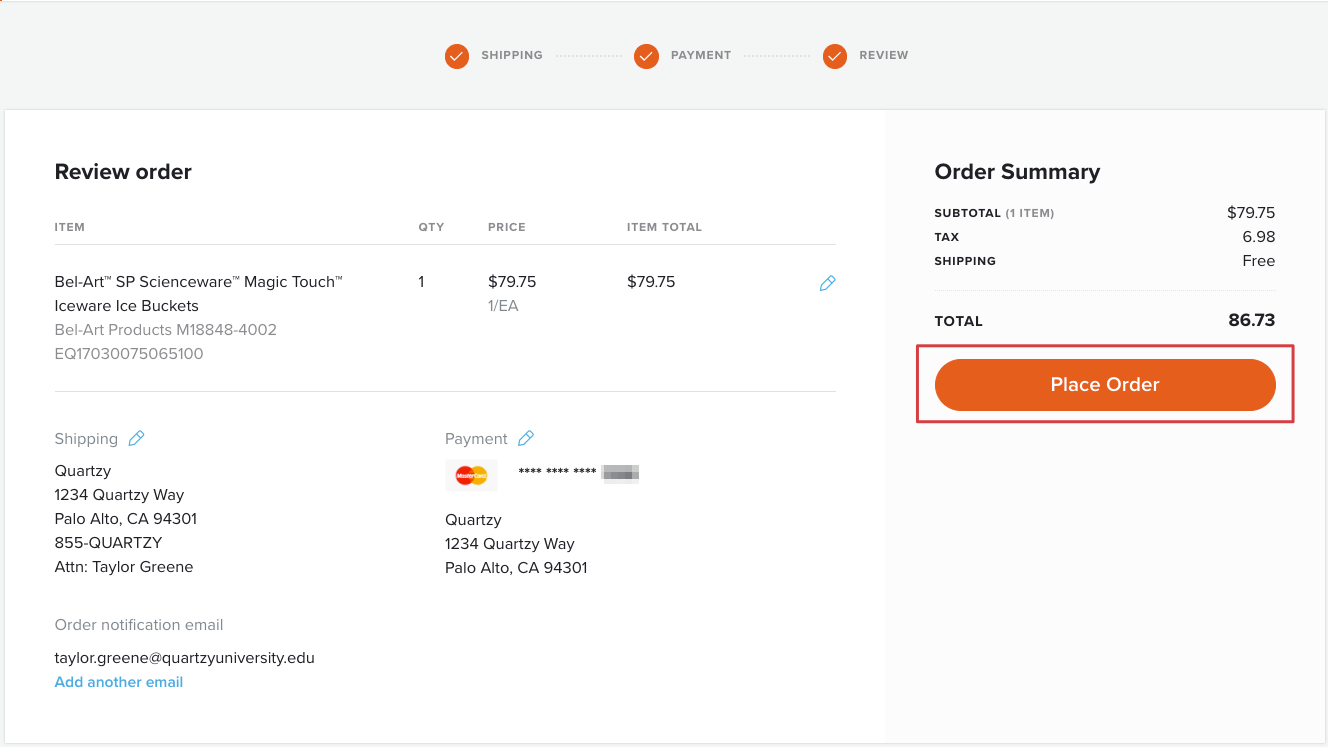 You will receive an email confirming your purchase and then additional emails when your order is on its way!
Next Up: Learn how to change your preferred payment method