If your lab is receiving quotes in the Requests module, you will be able to purchase certain items directly from Quartzy. You can manage your Billing and Shipping addresses for easy checkout!
1. On the top left side of the toolbar, click on the Org Name or the Lab Name and then click the gear icon to select the lab where you want to make changes.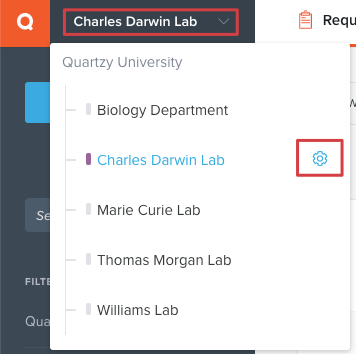 2. Select the Lab you want to edit on the left sidebar and choose the Addresses tab.

Add an address:
Click on Add address. Enter in the address details and click Save.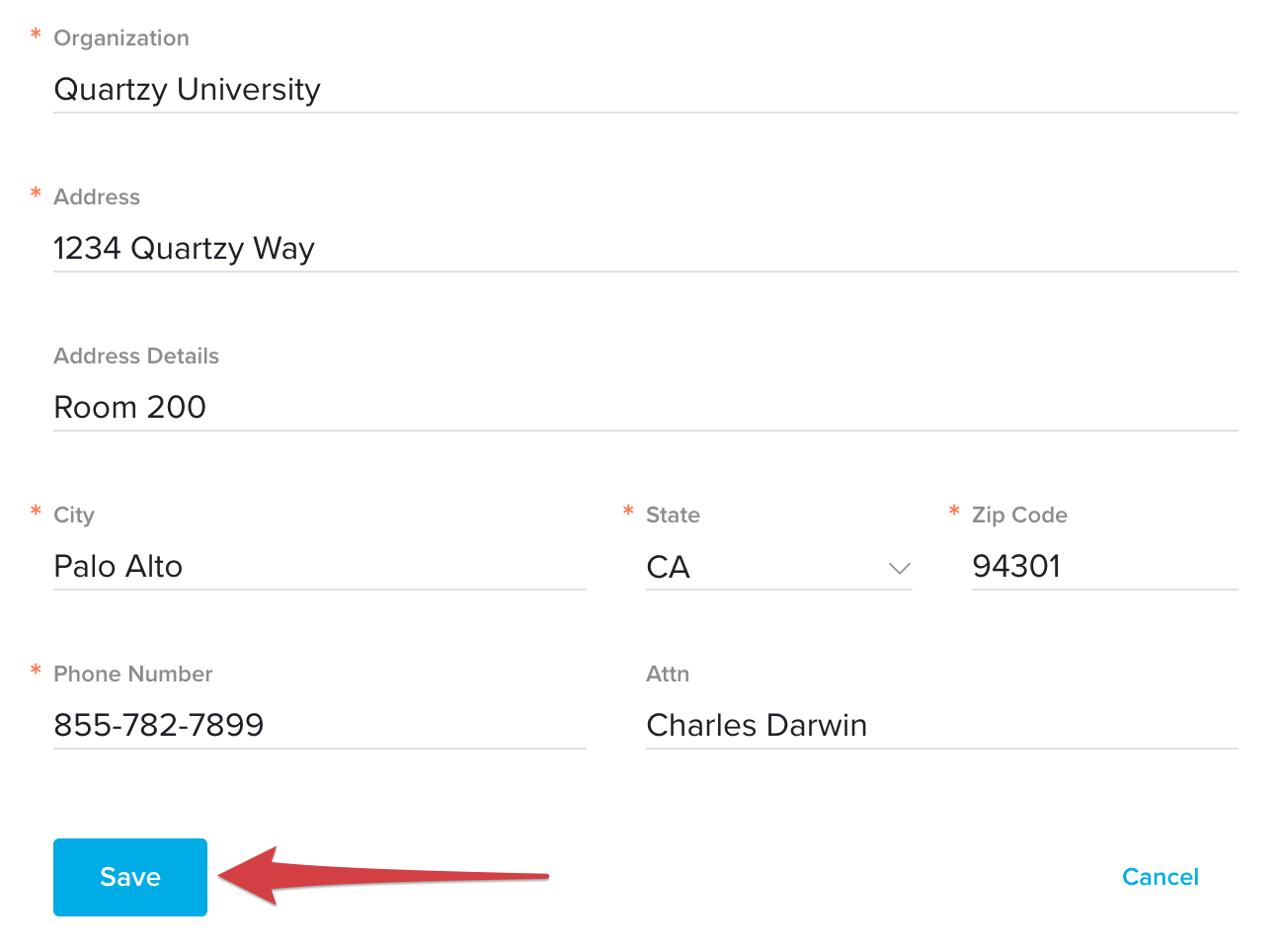 Remove an address:
Click the X to the right of the address you want to delete then confirm that the address should be deleted.


Edit an address:
Click Edit, make any changes, and then click Save.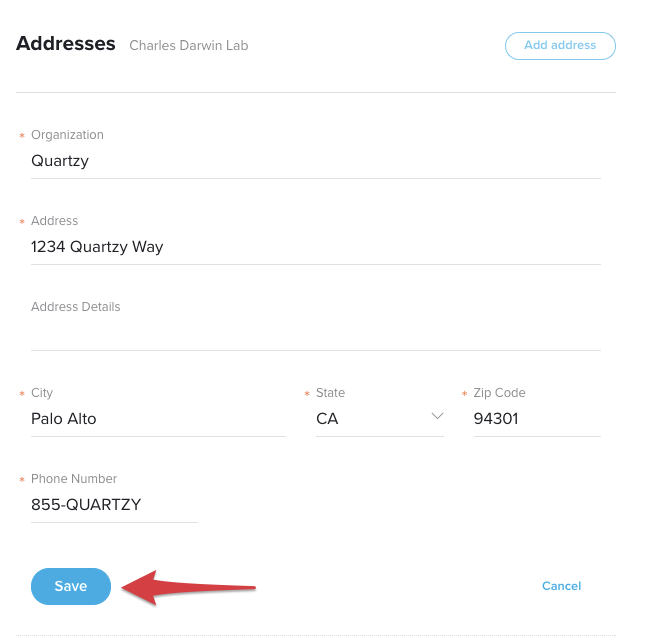 Next Up: Learn how to buy from Quartzy