It's easy to add labmates to your Quartzy lab. Follow the instructions below showing how to send them an invitation to join!
First, on the top left side of the toolbar, click on the Org Name or the Lab Name and then click the gear icon to select the lab where you want to make changes.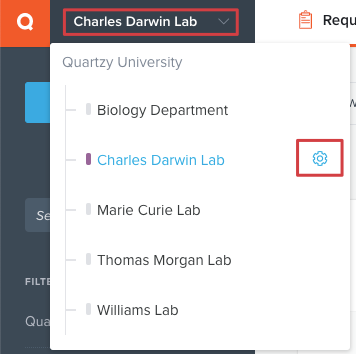 1. Select the Lab you want to manage on the left sidebar and choose the Members tab.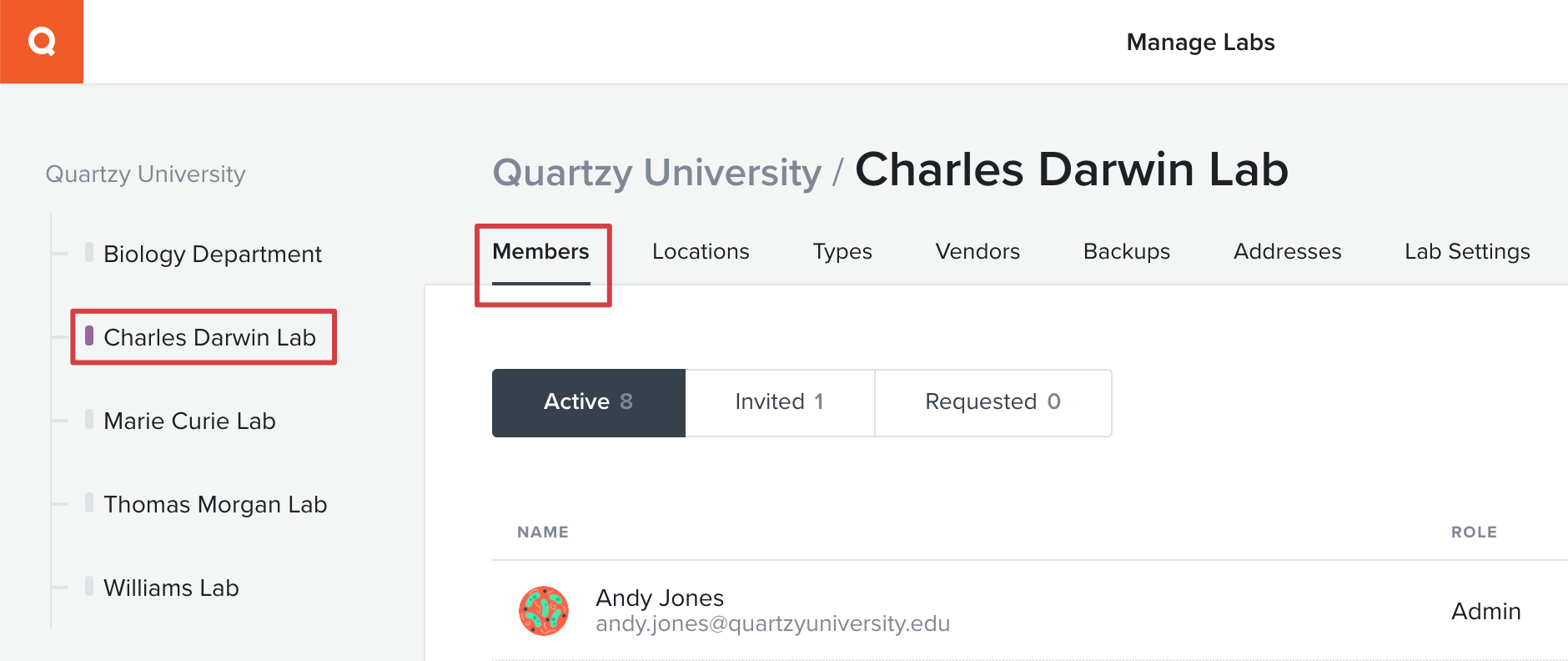 2. Click the Invite button.

Important: Only Admins can invite new users - Members will not have this option.
3. Enter an email address in the first Email field.
Select from the drop-down if the new user should be invited as a Member or an Admin. Inviting someone as an Admin means you don't have to promote them later!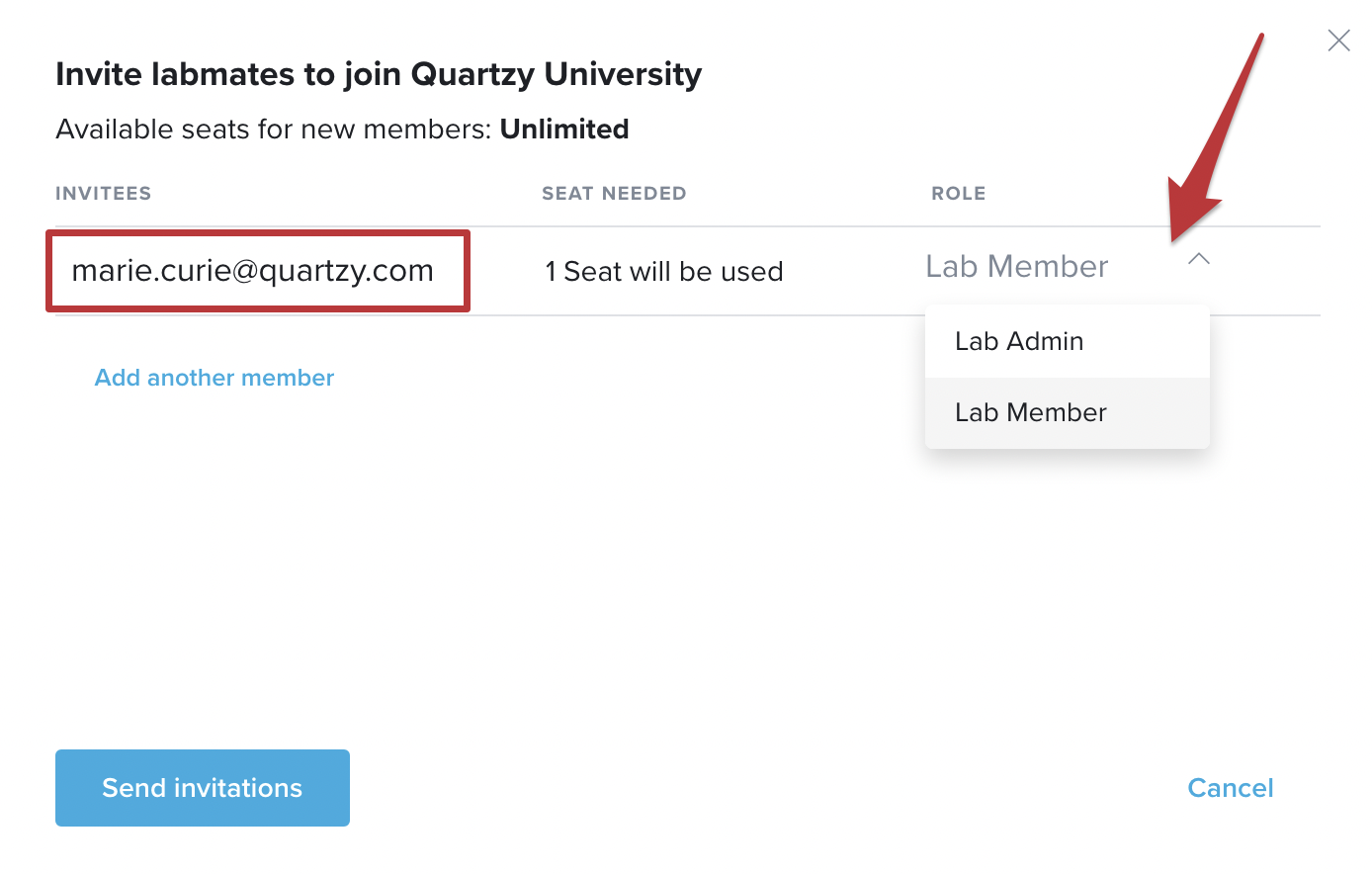 4. Add additional email addresses and can click Add another member to add additional email fields. Click Send invitations and each person will receive an email invitation to join the Lab.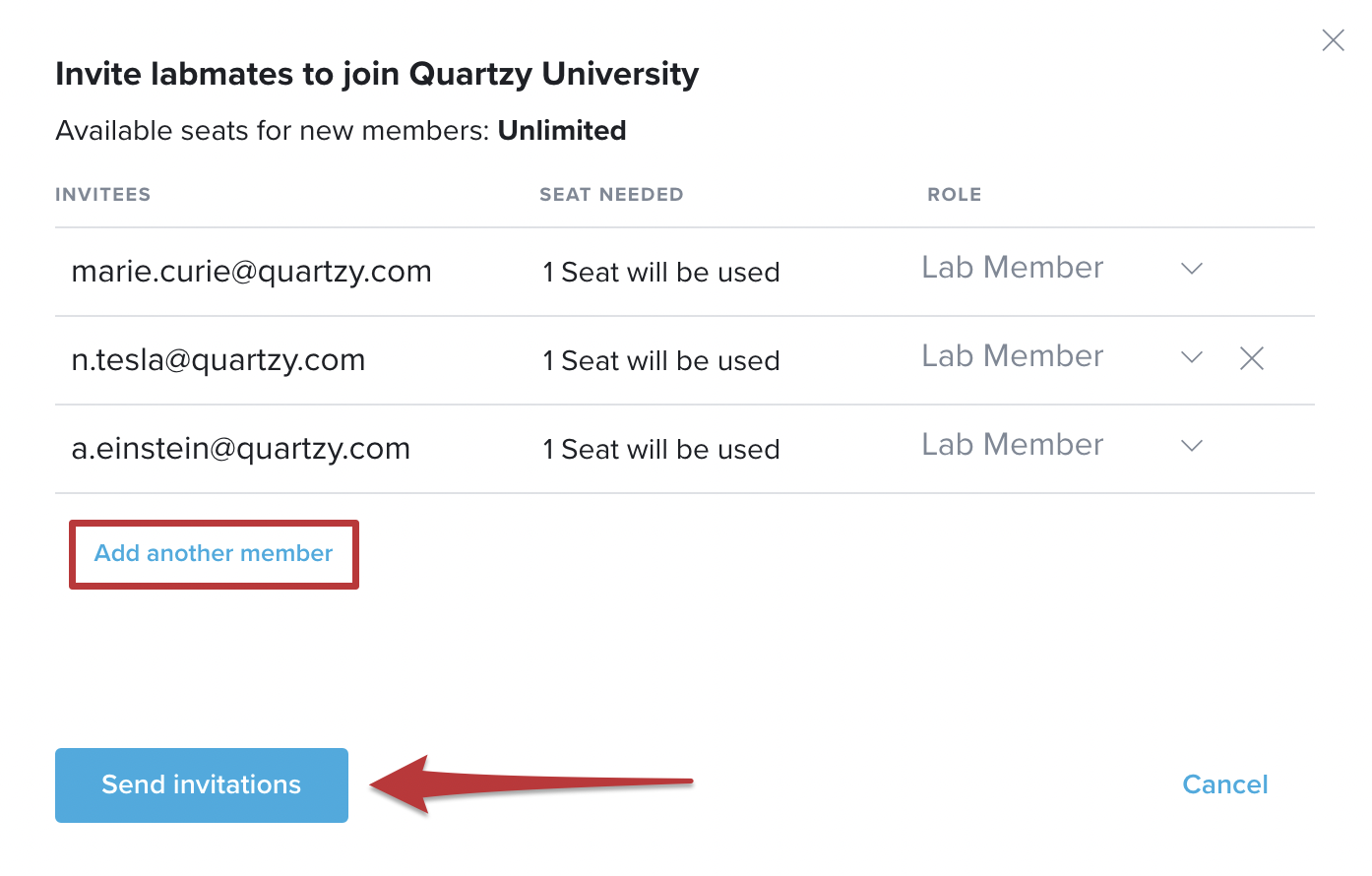 Next Up: Learn what happens to your data when members are removed