One of the payment options for Quartzy labs is to prepay for orders with a credit card. This means you pay for the order as soon as you place it. If you have any questions about whether your lab qualifies for prepayment, reach out to ar@quartzy.com with questions.
Here's how it works.
1. Accept a Quartzy quote or add items from the Shop.
2. Click on the cart icon in the top right of the toolbar to view your pending orders.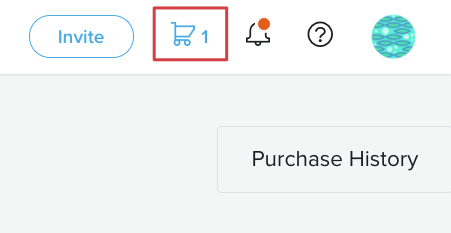 3. Review the items and click Checkout.

4. Enter your Shipping address or select a saved address. Click Continue.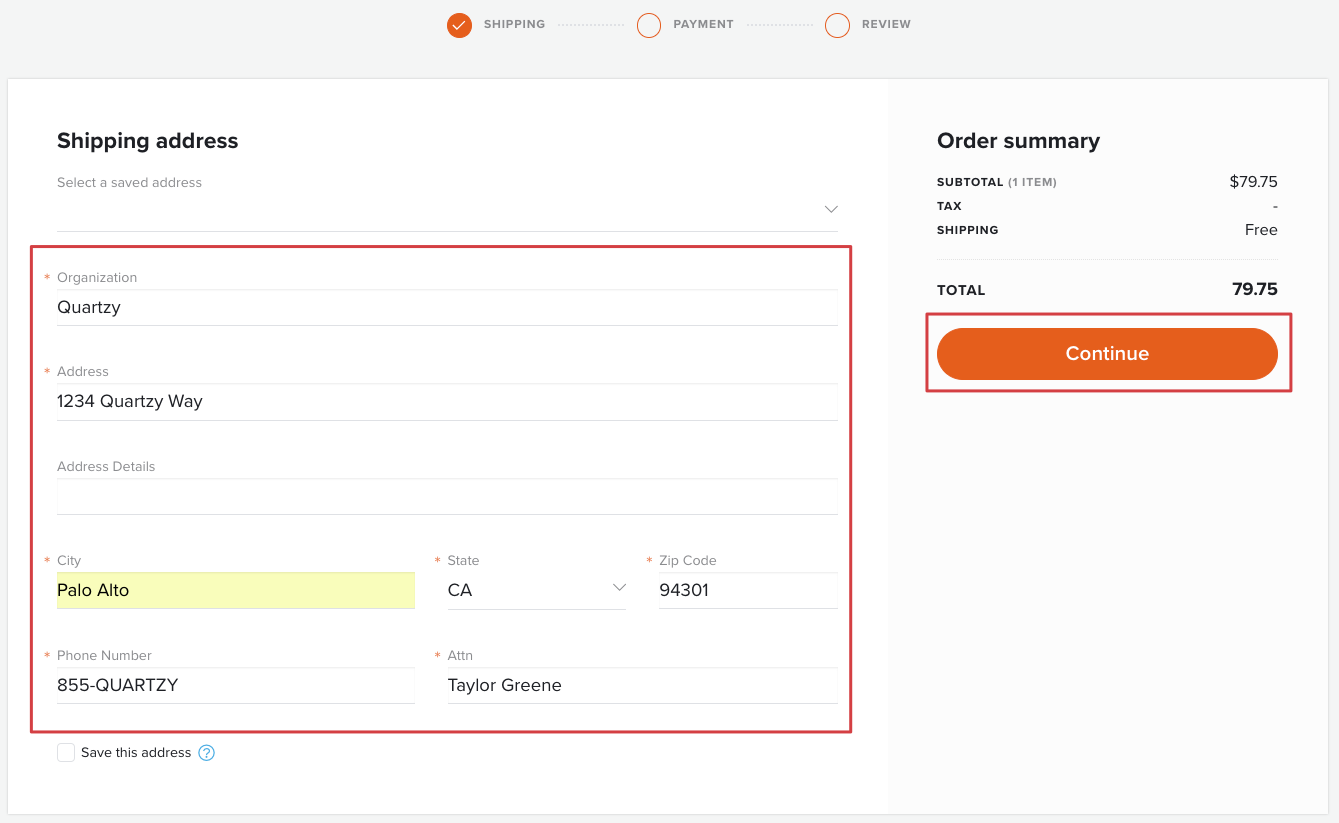 5. Enter your credit card information and Billing Address. Then click Continue.
Important: When on the prepay option, checkout will only be allowed with a credit card and the PO option cannot be selected.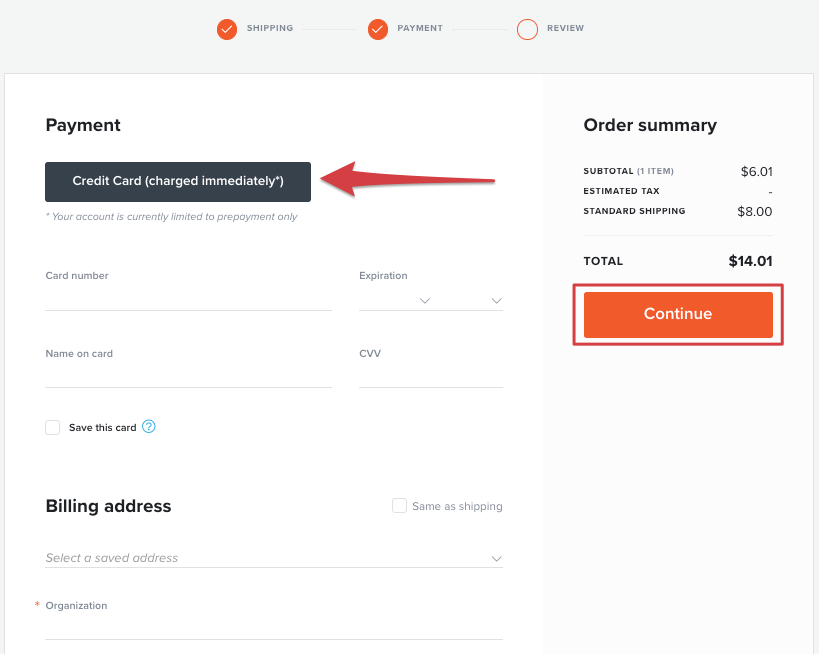 6. Review your order and click Place Order. The credit card entered during the Payment step will be charged immediately. Check the Purchase History for the invoice once the order ships!
Quartzy accepts the following cards: Visa, Mastercard, American Express, Discover, Diners Club, and JCB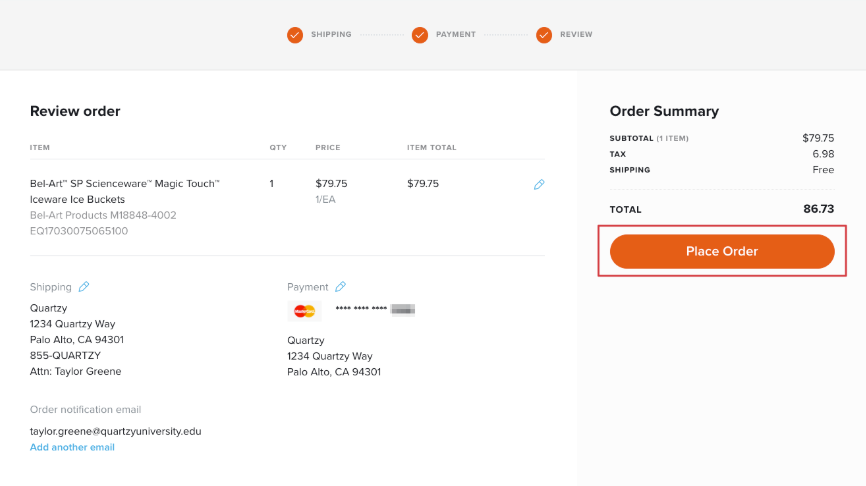 Next Up: Learn how to get invoices from the Purchase History