If your lab is receiving quotes in the Requests module, you will be able to purchase certain items directly from Quartzy!
After you've made a purchase, you can easily access your Purchase History to view past orders and print invoices for your records.
1. From the Requests module, click on the Purchase History button on the right.

2. From the Purchase History page, click on the invoice number next to the order for which you want to print the invoice.

Note: You may see multiple links to invoices under one order when items ship at different times. The invoice for shipped items will be ready to download immediately!
3. The invoice for that order will automatically download. Print the invoice through your browser or save it as a PDF.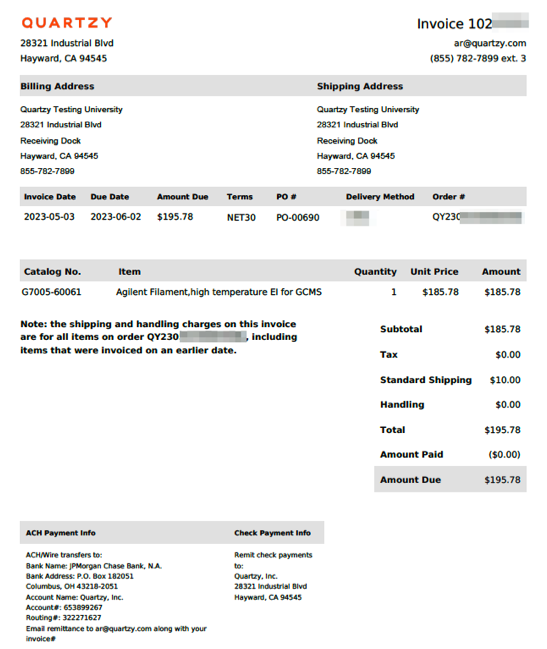 Tip: If you don't see the PDF download right away, check for a pop-up blocker in your browser and choose to "Allow pop-ups from app.quartzy.com".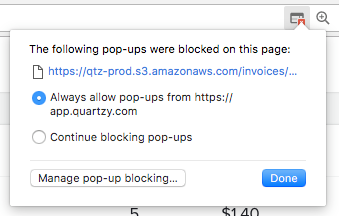 Next Up: Learn how to check the status of an item purchased from Quartzy