Quartzy is already in the purchasing system at Johns Hopkins!
After accepting a quote or adding a request from the Shop, add items to the Cart and follow the instructions for purchasing the items using the SAP Portal.
1. Make sure the preferred payment method for your Lab is Other.
2. Click on the Cart icon in the top right of the toolbar to view your pending orders.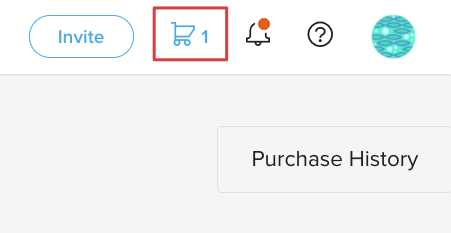 3. Print a Quote for the items you want to purchase. This will be uploaded to your ordering system in a later step.
4. Navigate to the Johns Hopkins SAP portal.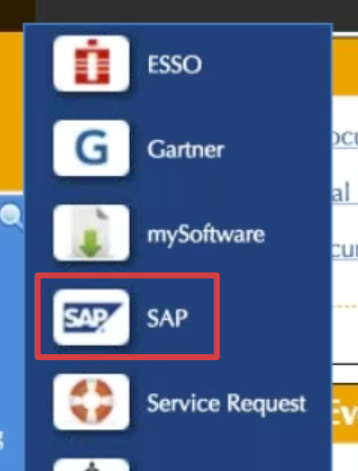 5. Click the Go Shopping tab and then select the Shopping Cart link on the left sidebar.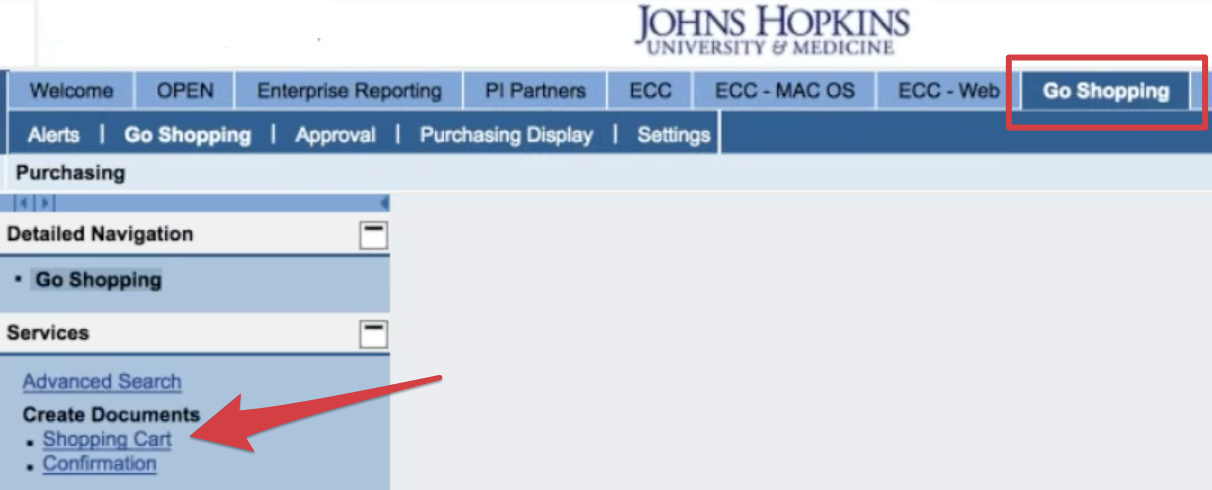 6. Under General Data, find the Shopping Cart Vendor field and enter Quartzy's vendor ID: 1027642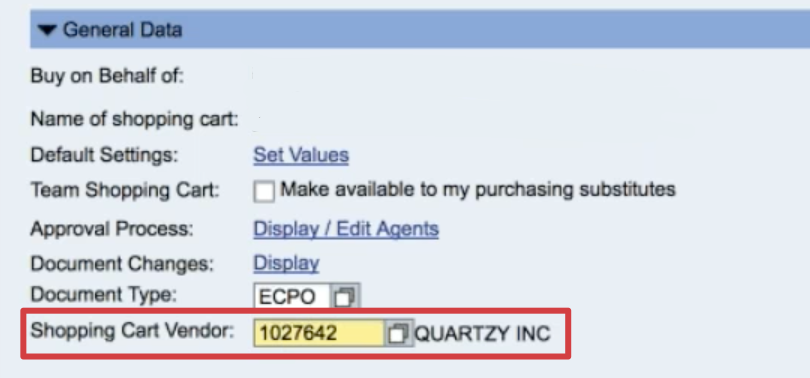 7. Under Item Overview, enter the Description, Quantity, Unit (EA), and Net Price/Limit for each item you'd like to purchase from Quartzy. Just copy and paste those details from the Quartzy Cart!

8. Click the description to enter the part number and further details for each item as required.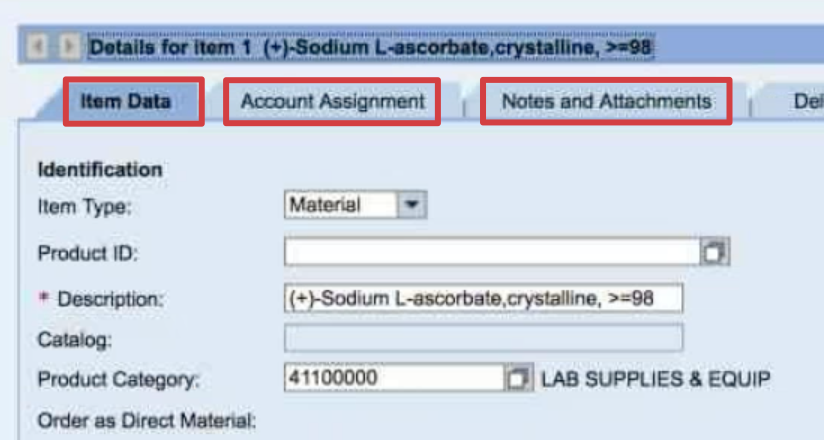 In Account Assignment, select Internal Order as the Account Assignment Category and enter your specific account into the Assign Number field.
In Notes and Attachments, add an Item Note and Supplier Text with the Quartzy Quote # (starts with EQ...) for that item.

9. Under Attachments, click Add Attachment and upload the Quote generated in step 3 above.

10. Click Mark Ordered in the Quartzy Cart to automatically notify the requesters and let them know their orders have been placed!
11. Once Quartzy receives the purchase order (sent to orders@quartzy.com), your order will be placed and the PO number will be added directly to the item in your Quartzy account.

Next Up: Learn how to differentiate between a Quartzy order and non-Quartzy order