Your inventory items may not be gone, but you have Filters turned on that are returning no results. 
From the Inventory module, make sure you are viewing the correct Group (A) and check your Filters (B).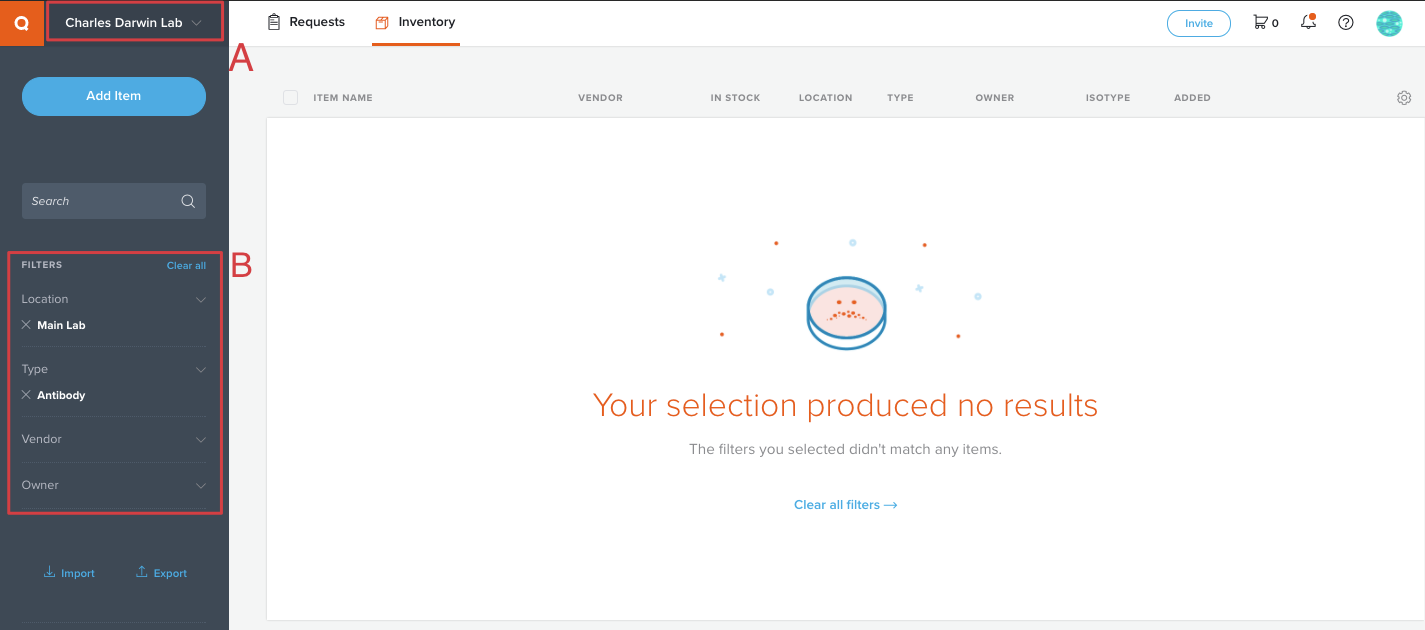 To quickly turn off your active filters, click on Clear all or you can click on each filter to select different filtering options. 
Next Up: Learn how to customize the columns displayed in the Inventory