Quartzy gives you the power to filter your Inventory in multiple ways so you can personalize how items are displayed. The Filters are adjusted for each individual account and are easily turned on and off.
Search your Inventory using the search box:
From the Inventory module, enter any number, word, or partial word into the Search box. Hit Enter on your keyboard or click on the magnifying glass icon to search.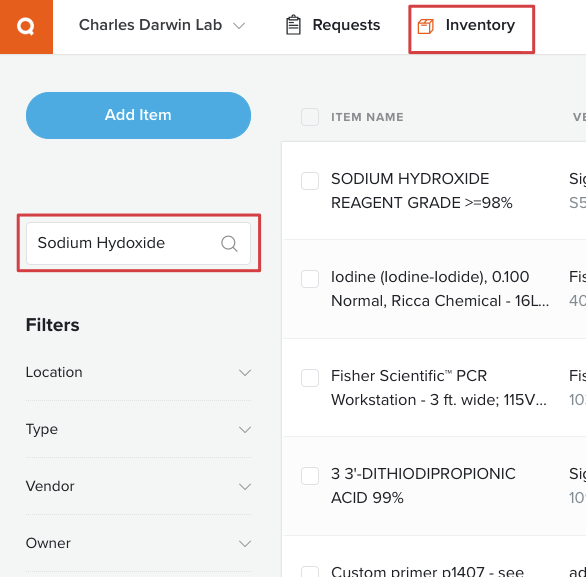 Filters: 
1. Select the Filters you want to view on the left sidebar.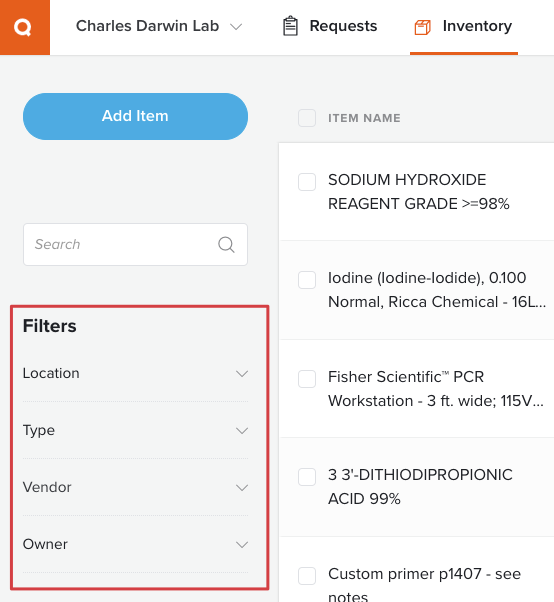 2. Click into one of the filter headers to view a scrollable list of all options from which you can select.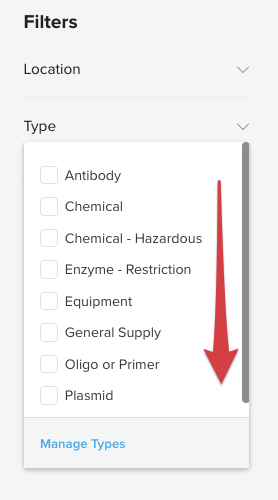 3. Select as many filters as you like by checking the boxes. The filters will activate automatically!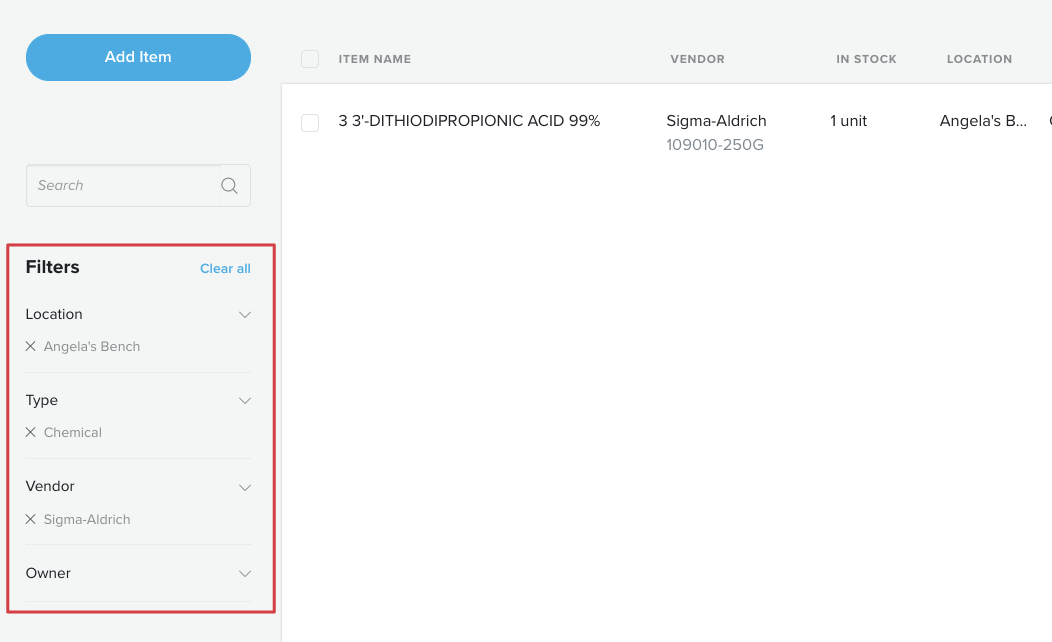 4. To filter by sublocation, select the Location header, click on the plus icon to the right of the location name, and then select the sublocation from the list.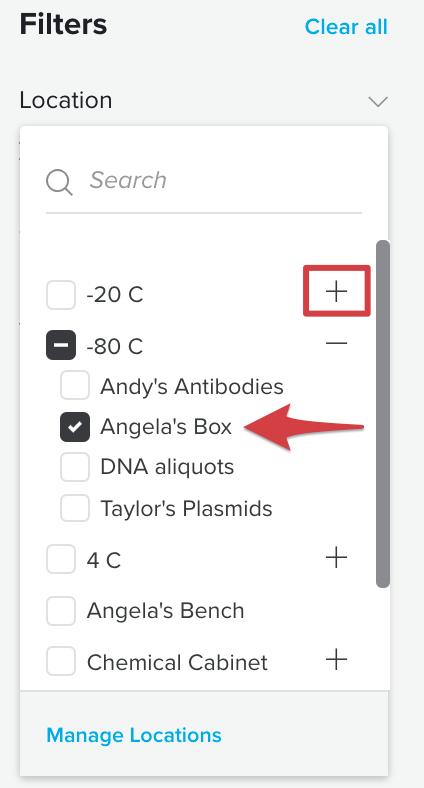 5. To quickly turn off your active filters, click on Clear all. (Or you can click on the X next to each filter option to remove individual filters.)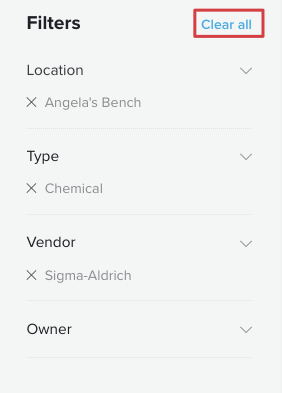 Next Up: Learn how to customize the columns that get displayed in the Inventory