If you're not using the Expiration Date field for inventory items, use it as a reminder to reorder commonly ordered supplies!
For example, indicate that nitrile gloves expire in 1 month, and set an email reminder 1 week before, to remind yourself to reorder gloves.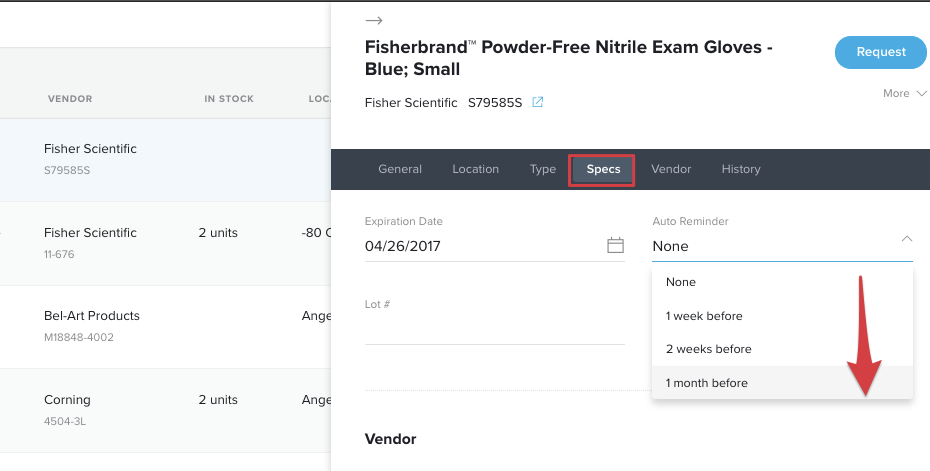 For this workaround, if you want to retain original information about the expiration date of the item, follow the instructions in the link below to create a custom field to store the actual expiration date.
Next Up: Learn how to customize Inventory columns to include the reorder date