Manage your organization's Quartzy Subscription from the Billing page. Upgrade your plan, add a credit card, and add or remove seats all from this page!
1. On the top left side of the toolbar, click on the Org Name or the Lab Name to open the list and then click the gear icon next to the Org Name.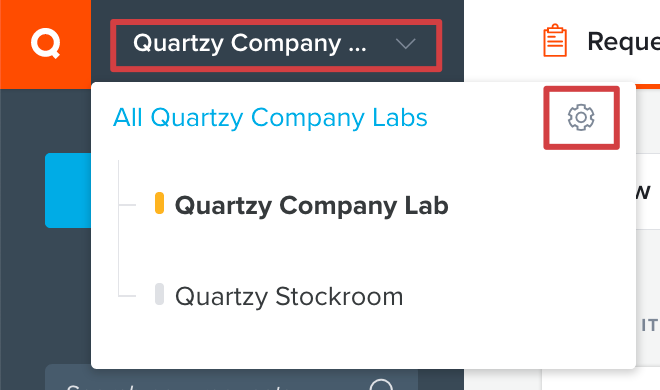 Important: You must be an Org Admin to access the Manage Organization page.
2. From the Manage Organization page, select the organization on the left sidebar and then select the Billing tab.

Subscribe
1. Click Subscribe to select a plan for your organization.

2. Follow the prompts in the pop-up box to select the number of seats and choose annual or monthly billing. Click Enter Credit Card to move to the next step.
3. Enter credit card information and billing address. Click Add Card. Quartzy accepts the following cards: Visa, Mastercard, American Express, Discover, Diners Club, and JCB.
4. Confirm plan details and billing information. Your credit card will be charged upon checking out with any immediate balance due.
Manage plan
1. View Plan, Billing Cycle, and Next Payment at the top of the Billing tab page.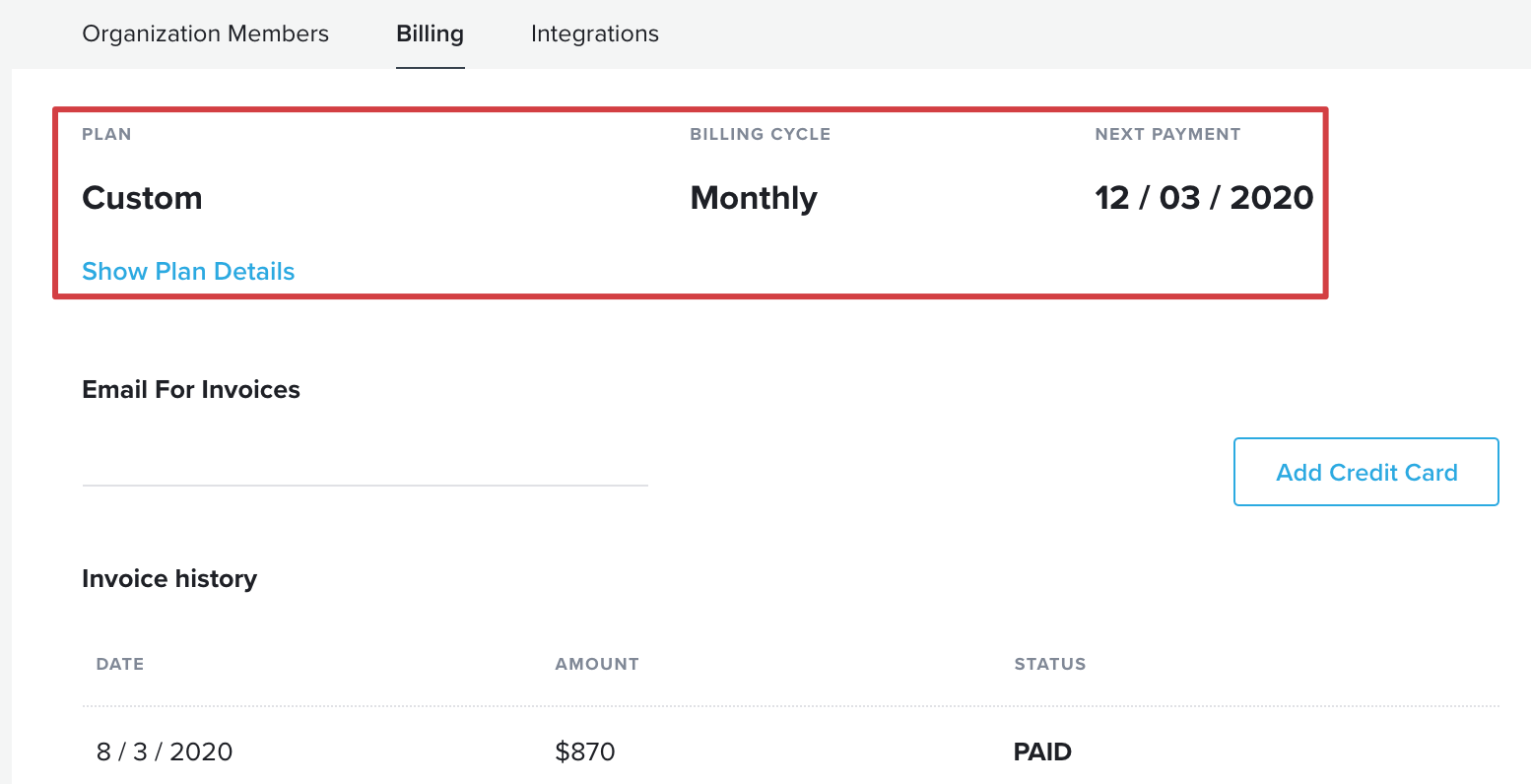 2. Click Add Credit Card if one has not already been added. This is required if you'd like to make changes like adding more seats to your subscription.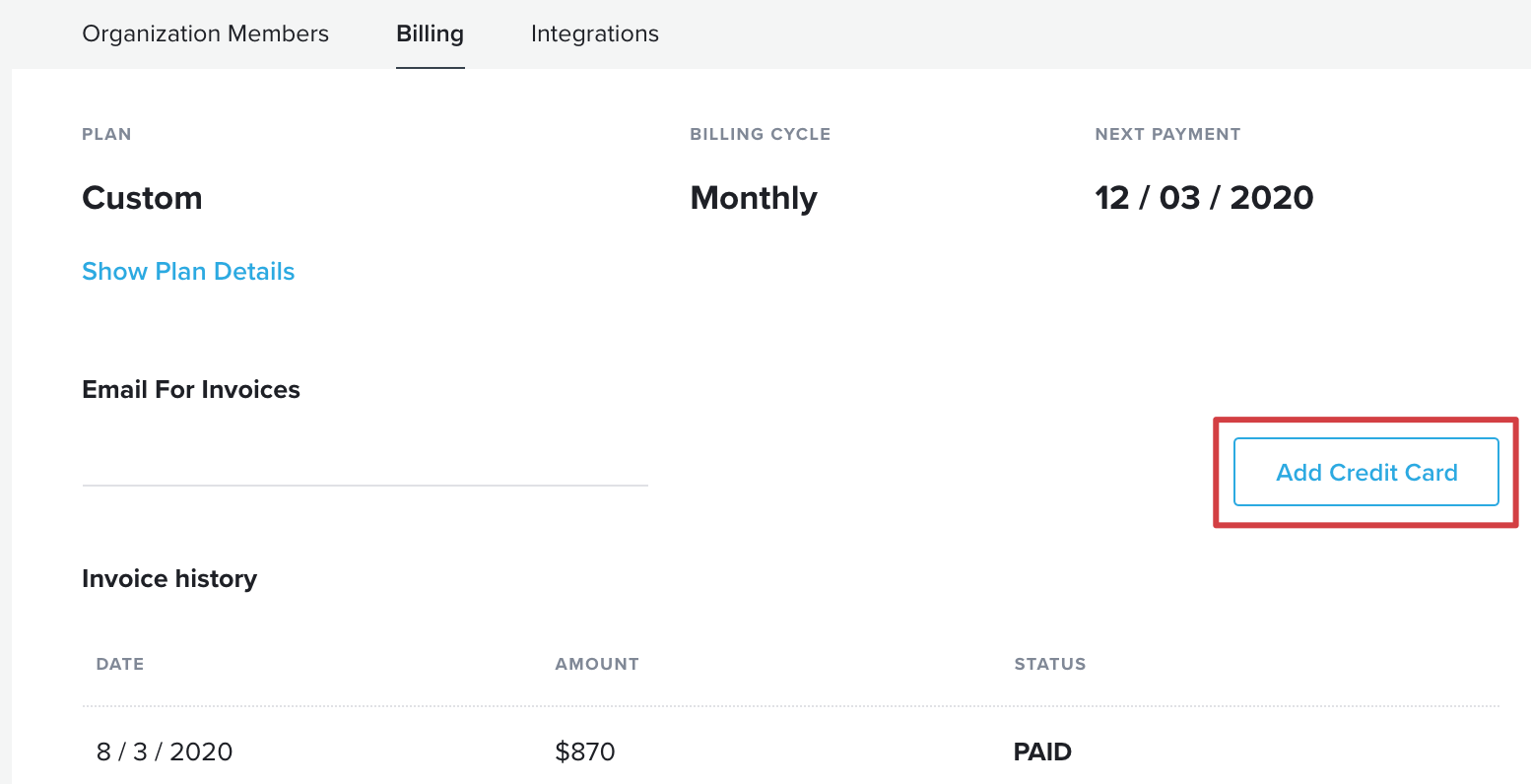 3. Fill in the Email For Invoices with the email address for the recipient who should receive invoices related to software payments.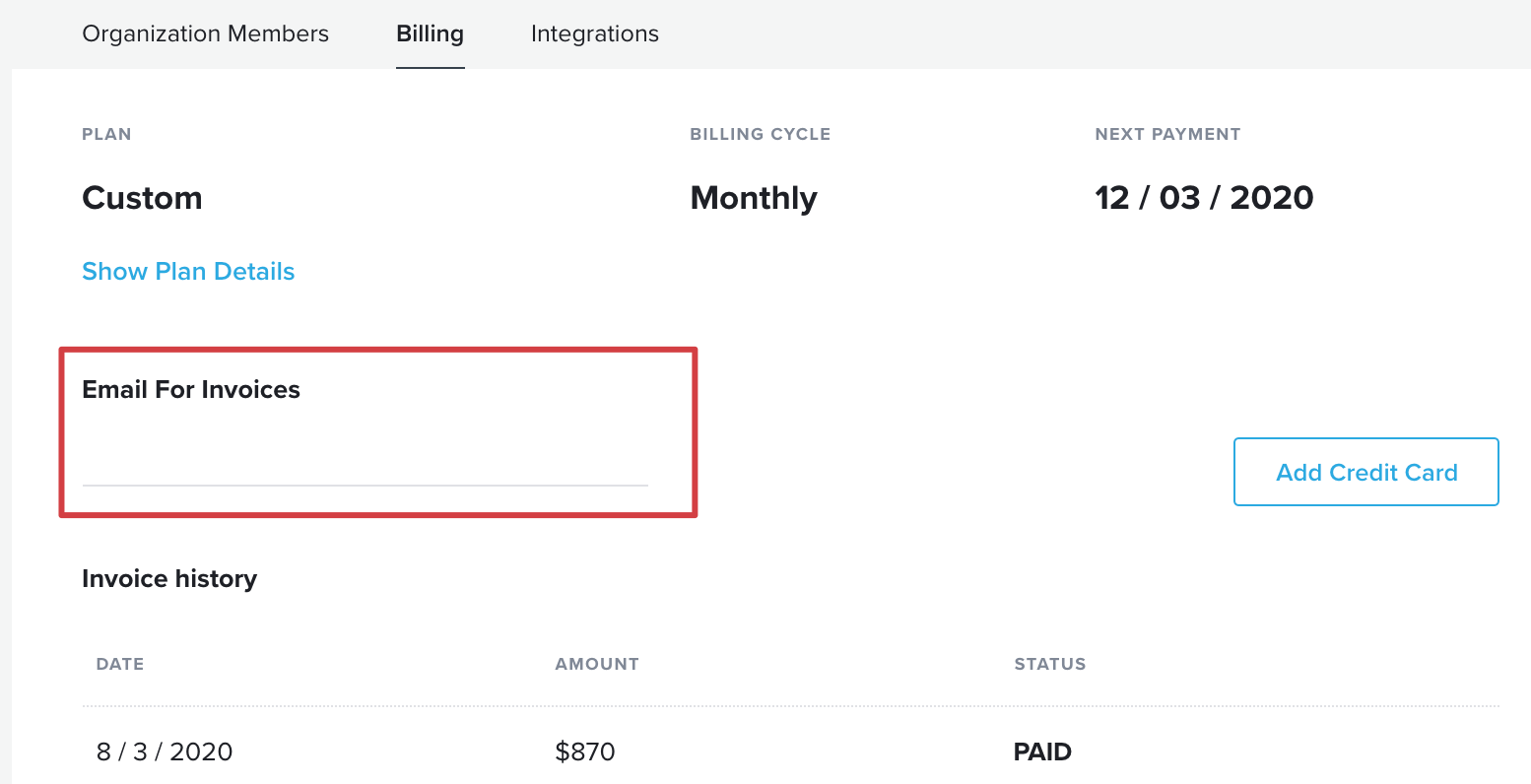 4. View the Billing history and click the download arrow icon to download your invoices and receipts.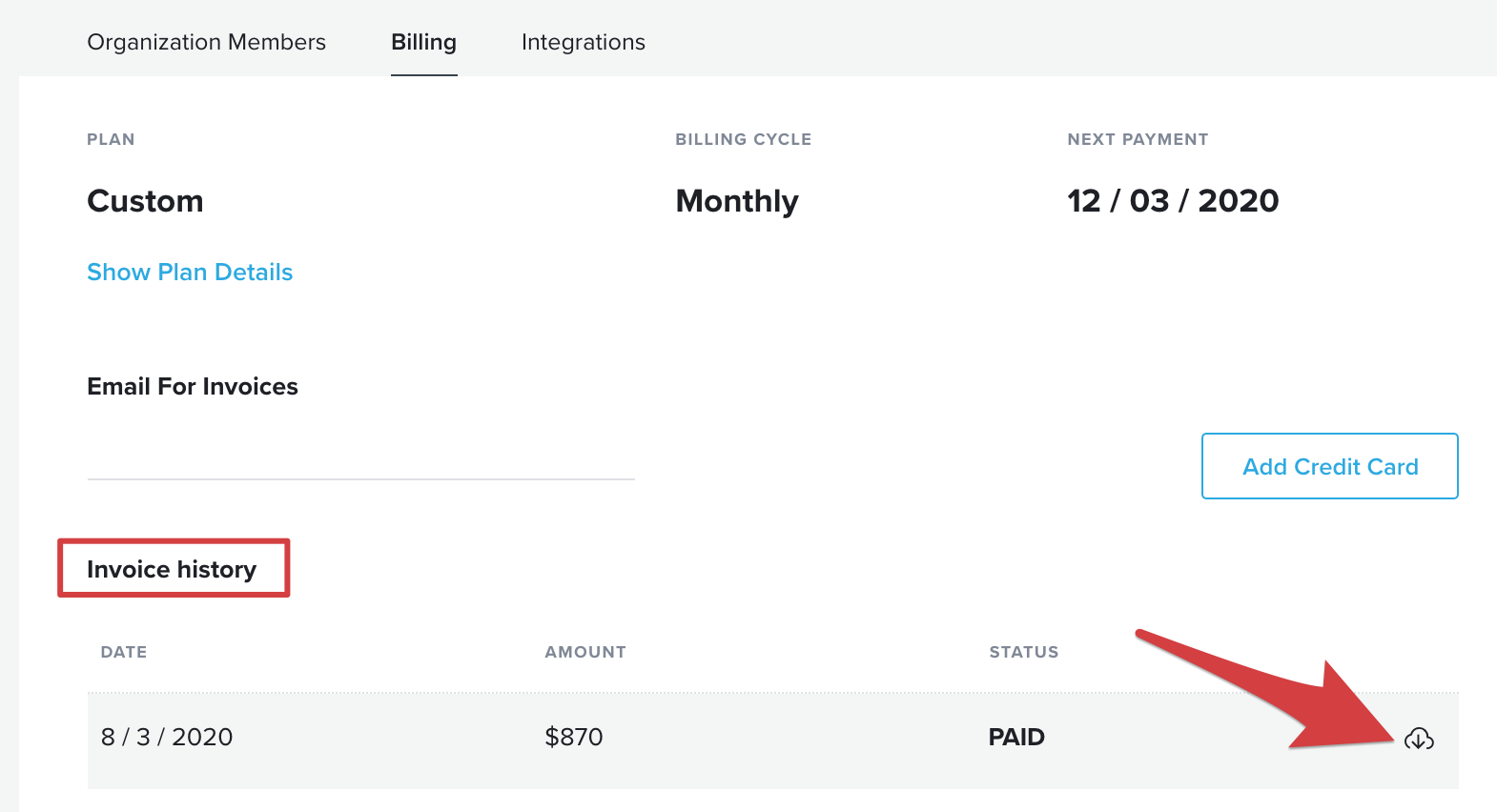 Next Up: Learn how to manage organization members