Quartzy's integration with QuickBooks Online helps lab managers and finance teams save time by eliminating tedious, manual data entry. With the integration, data syncs automatically to your QuickBooks Online account, where you can review everything in one place.
Before you can sync POs to Quickbooks Online, you must first connect your QBO account to Quartzy.
Below you'll find a how-to video guide, as well as written instructions, that detail how to create a PO in Quartzy and sync it to QuickBooks Online!
1. From the Requests module, select the requests you want to group under one PO number, and click Group into PO.
2. Enter the Purchase Order Number and select the QuickBooks Vendor.
Note: if you would like for PO numbers to be generated automatically, you will need to turn Custom Transaction Numbers OFF in your QuickBooks Online account, in the Account and Settings > Expenses > Purchase Order section as below: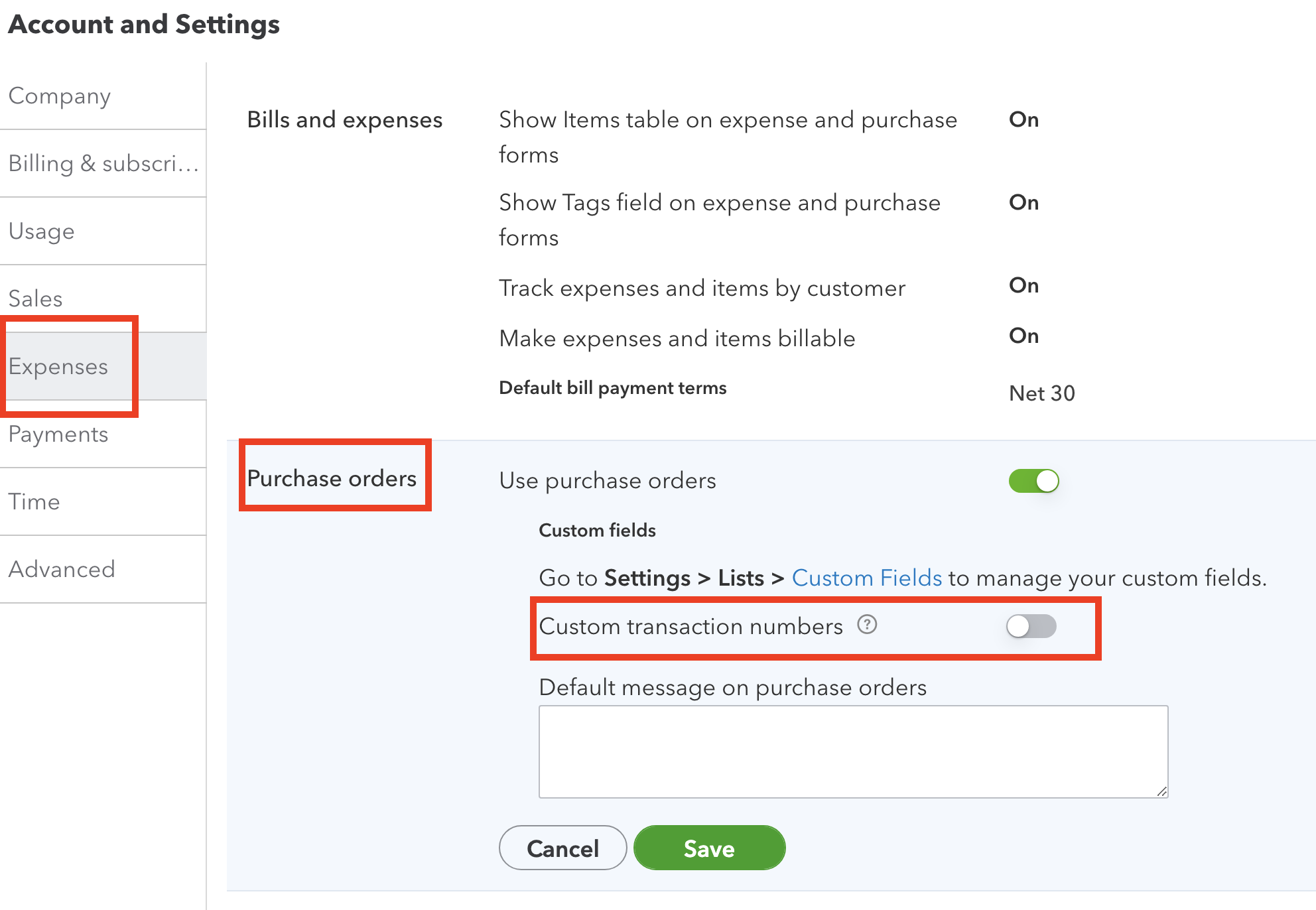 Optional: Select Expenses and add Tax and Shipping.
3. Click Sync.
Next Up: Learn how to sign-up for a paid subscription and access the QuickBooks Online Integration