Quartzy's integration with QuickBooks Online helps Lab Managers and Accountants save time by eliminating tedious, manual data entry. Now, data flows automatically into your QuickBooks Online account, and you can review everything in one place. 
Below, you'll find a how-to video guide, as well as written instructions, that detail how to integrate your QuickBooks and Quartzy accounts. 
Here's how to connect your existing QBO account with Quartzy:
1. On the top left side of the toolbar, open the lab selection menu, and then click the gear icon next to the Org Name to open the Manage Organization section.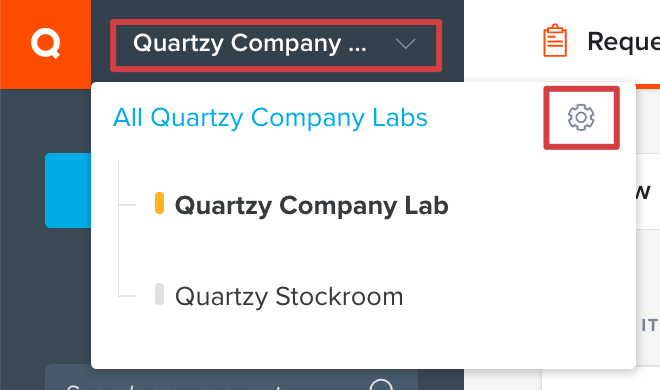 Important: only Org Admins will be able to view and access the Manage Organization section. If you are not an Org Admin, you will not see a gear icon next to the Organization name. Please contact your Org Admin(s) to have them configure and manage the integration. 
2. Select the Integrations tab and click the Connect button.

3. Select your Company, and if prompted, select the Firm. Firm is generally relevant for companies with 3rd party accountants.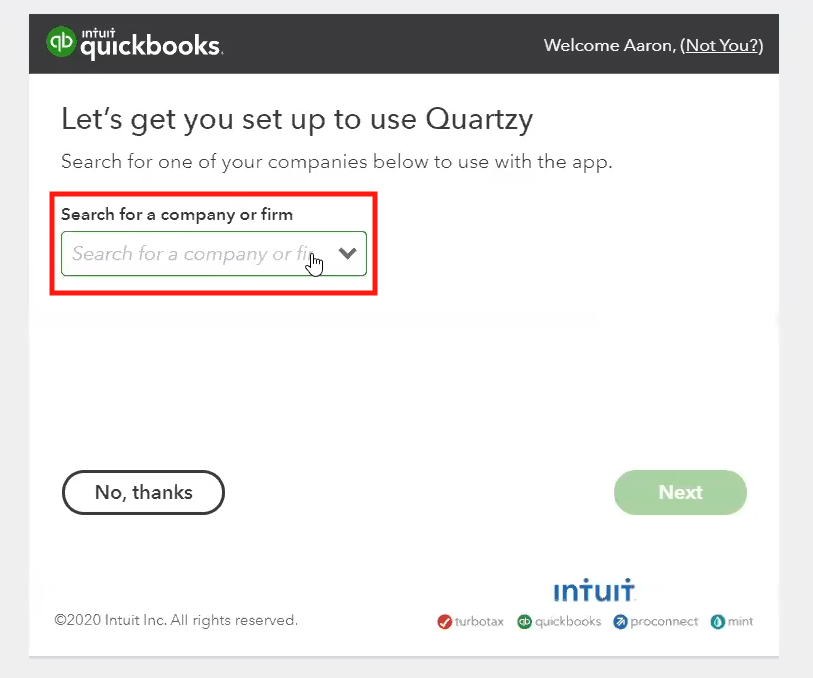 4. Click Connect.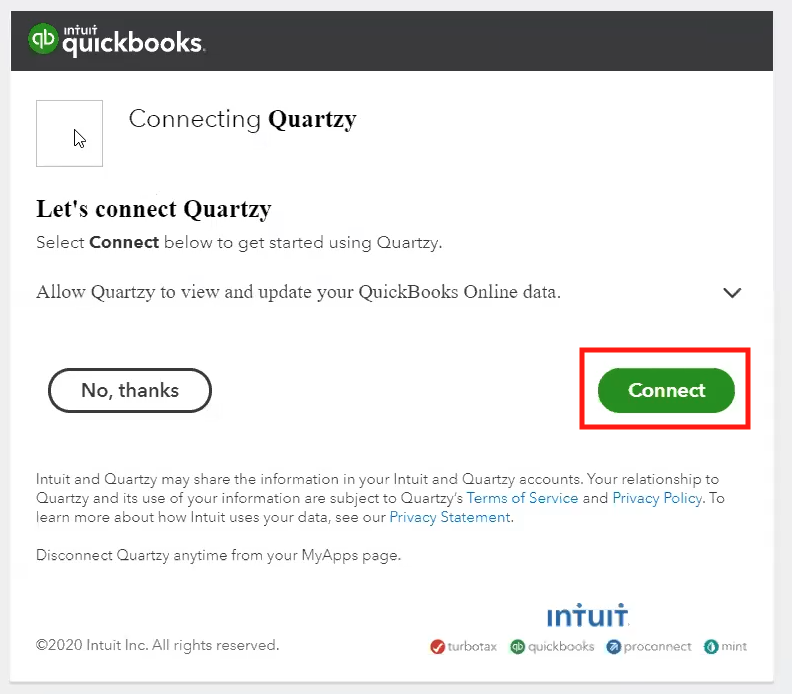 5. Your account has been linked! Click Back to App to return to Quartzy.

Note: if you would like for PO numbers to be generated automatically, you will need to turn Custom Transaction Numbers OFF in your QuickBooks Online account, in the Account and Settings > Expenses > Purchase Order section as below: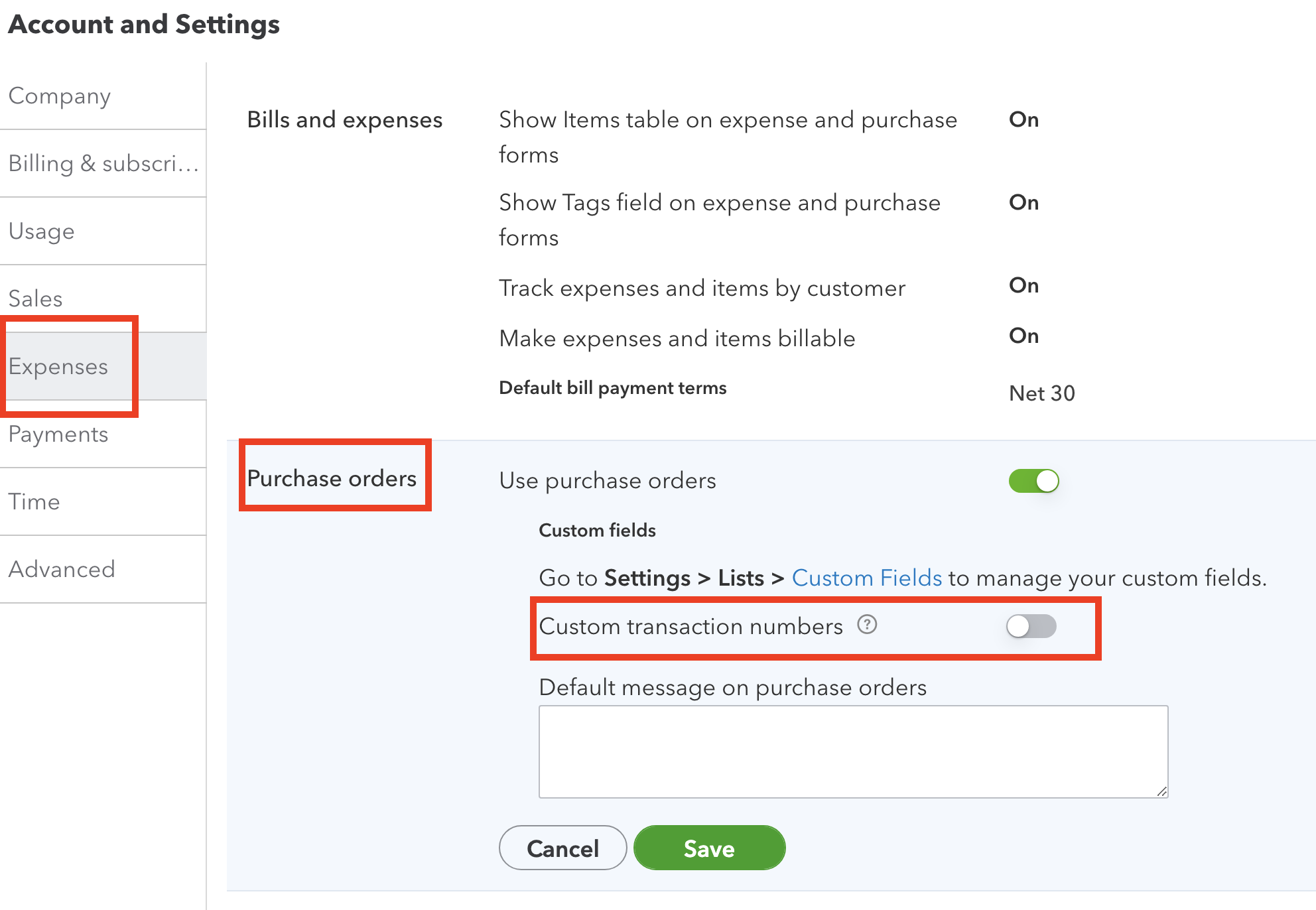 Next Up: Learn how to sync a PO to QuickBooks Online