See how Quartzy's equivalent matches compare to your original requests, attribute by attribute!
1. Add a request to the Lab and view Quartzy's equivalent match offer.
2. Click Compare Specs.

3. View the attribute comparison page.
Tip: Click the "X" in the top right or the "Q" in the top left to return to the Requests Table.
4. Click Ask a Scientist to live chat with one of our Life Science Product Specialists if you have any additional technical product questions.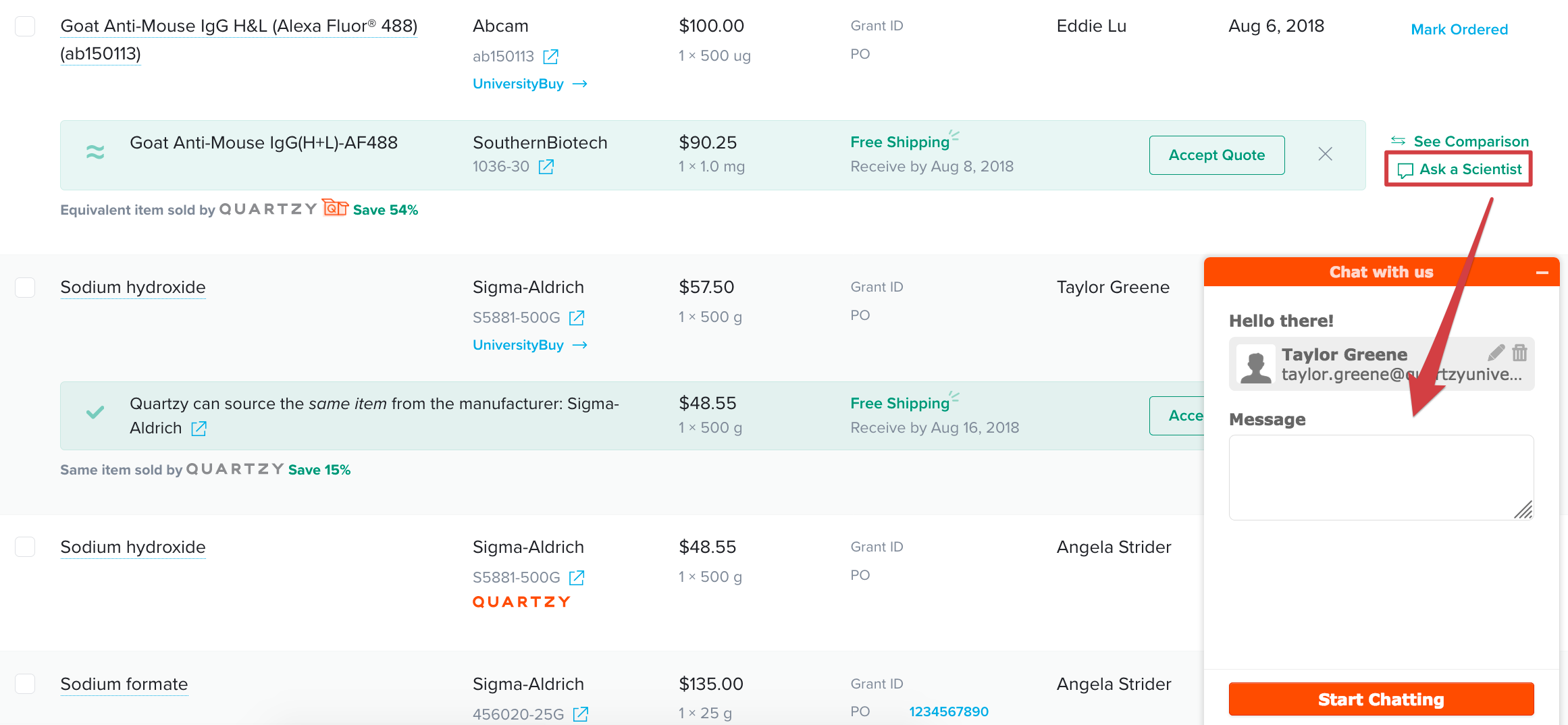 5. Click Accept Quote and complete the steps to purchase from Quartzy.

Next Up: Learn more about how Quartzy makes equivalent matches