Requests is the perfect place to communicate with your lab manager about what needs to be ordered. The Add Request form allows you to search through the order history or add from vendor catalogs.
1. From the Requests module, click Add Request.

2. Use the Quick Lookup tool to search for an item by entering the Vendor and Catalog #.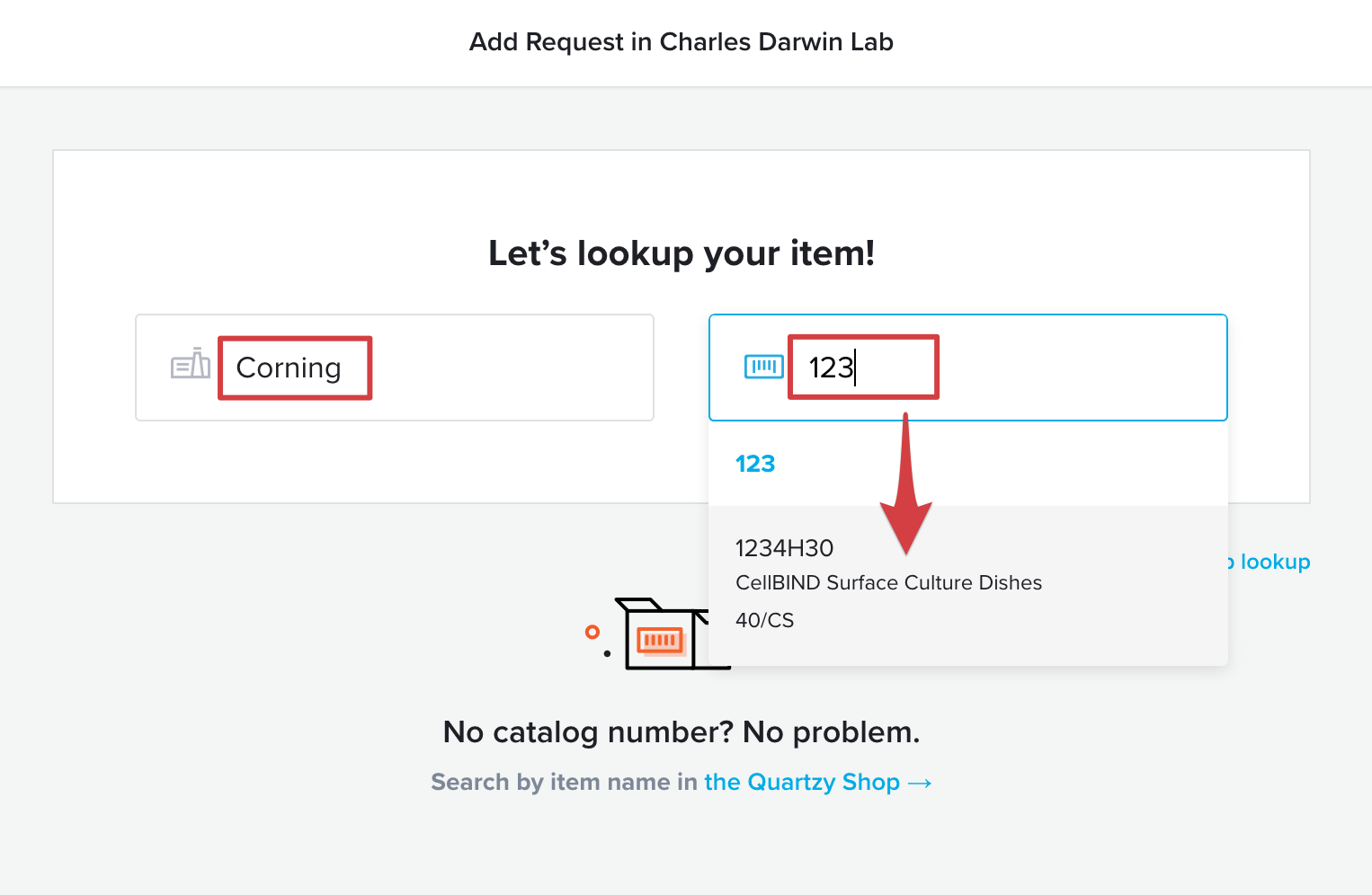 Tip: Select from options that appear below the fields to ensure that you are entering consistent data.
3. When there is a match for the Vendor and Catalog #, options will appear below the Lookup.
Select from the following options:
Found in your request history

Found in Quartzy Shop (US labs only)

Found in [Vendor Catalog]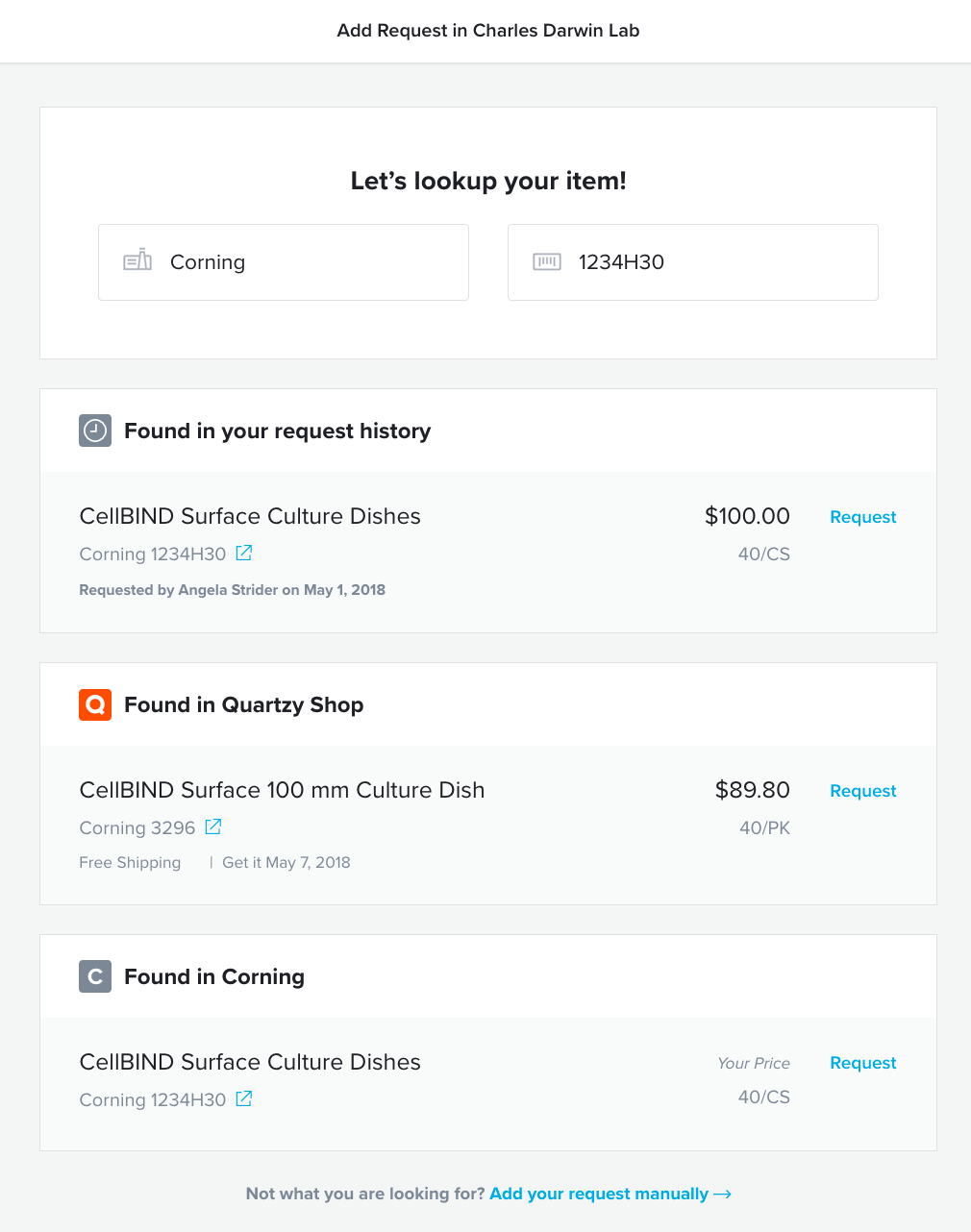 4. Click Request next to the option you want to further edit before submitting.

5. Edit the details on the request form and click Add Request (or Add Another Item).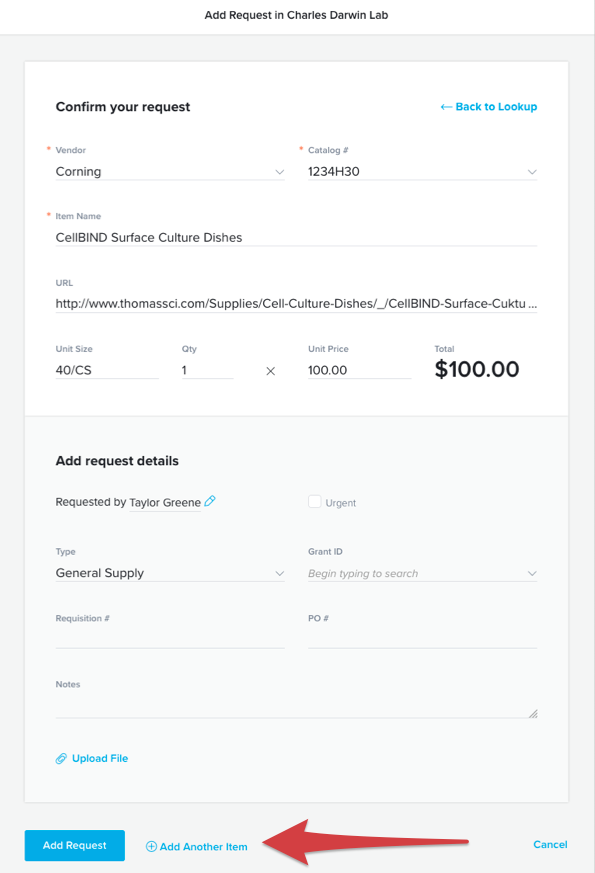 If you'd prefer not to use the Quick Lookup feature or there is no match for the Vendor and Catalog #, select to either skip lookup or add your request manually.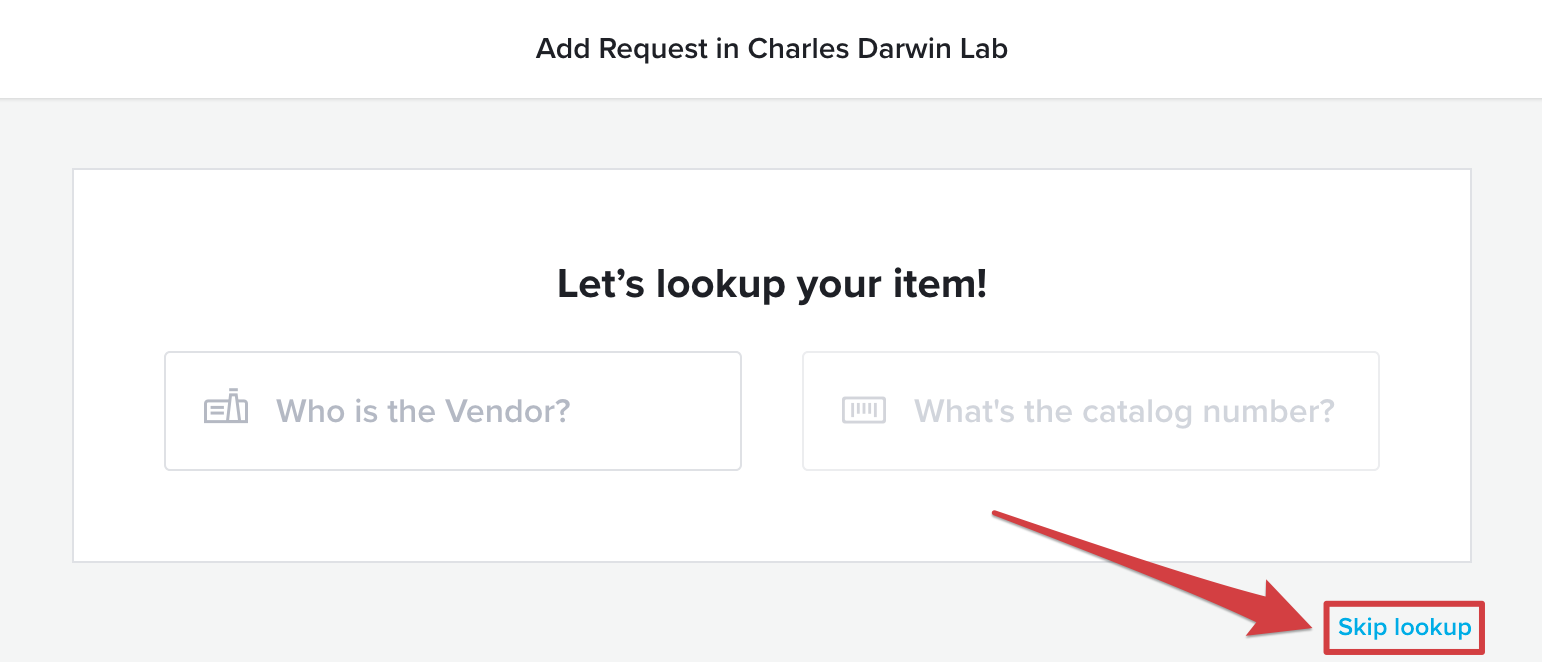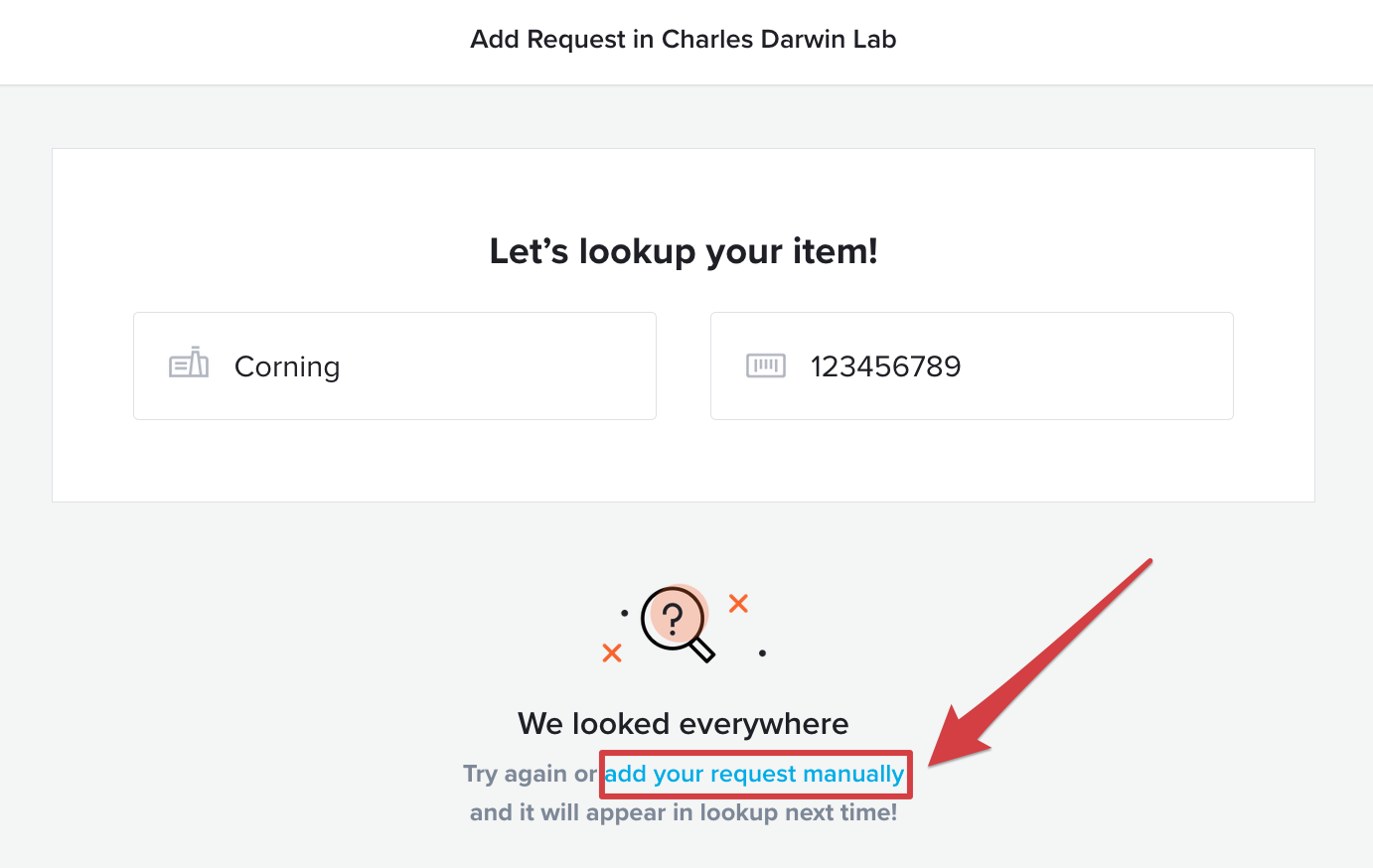 Next Up: Learn how to select which Admins are notified of new requests