After placing an order with Quartzy, track that order in the Requests module!
1. From the Requests module, go to the Ordered tab and find the item for which you want to check an upcoming delivery.

2. View the Tracking field in the Requests Table or in the details panel. Quartzy will automatically insert a tracking link once it becomes available.
Requests Table:

Details Panel: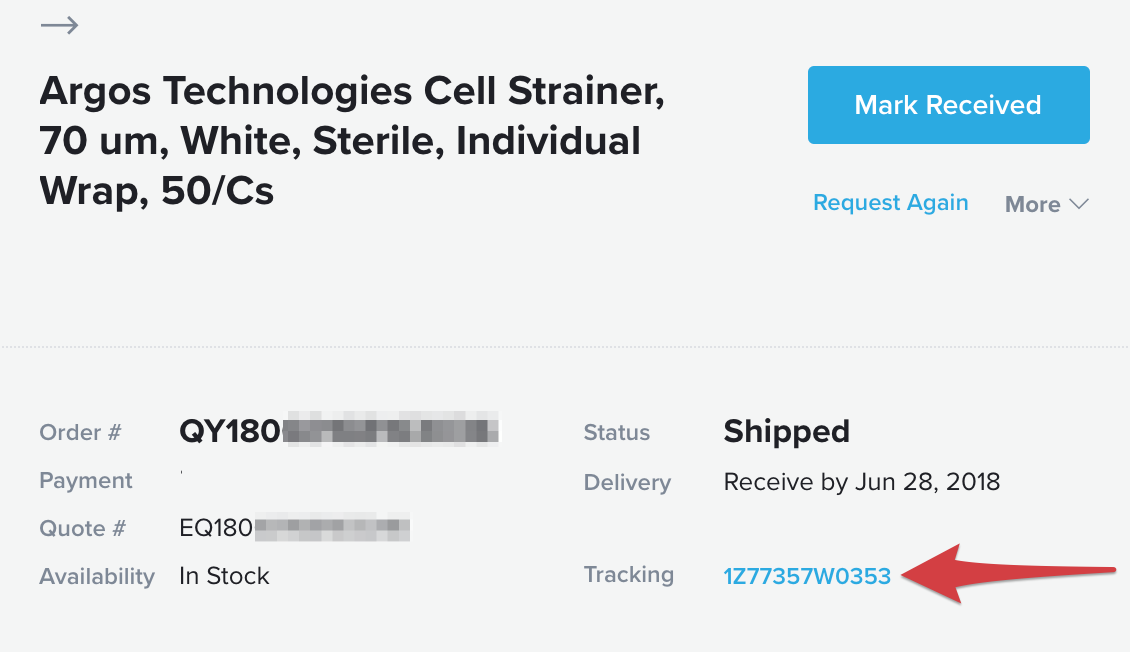 3. If the link is available, click it to get live tracking information from the shipping company. This may be either FedEx or UPS. 
-OR-
If there is no tracking link and the status is Shipped, email [email protected] and the Quartzy Fulfillment Team can get more information on the expected delivery date. 
Next Up: Learn how to distinguish between a Quarty order and a non-Quartzy order