Quartzy can email you an Excel spreadsheet every month that you can download to your local computer for backup or tracking purposes.
1. On the top left side of the toolbar, click on the Org Name or the Lab Name and then click the gear icon to select the lab where you want to make changes.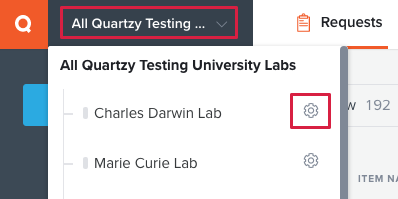 2. Select the Lab you want to receive backups for and choose the Backups tab.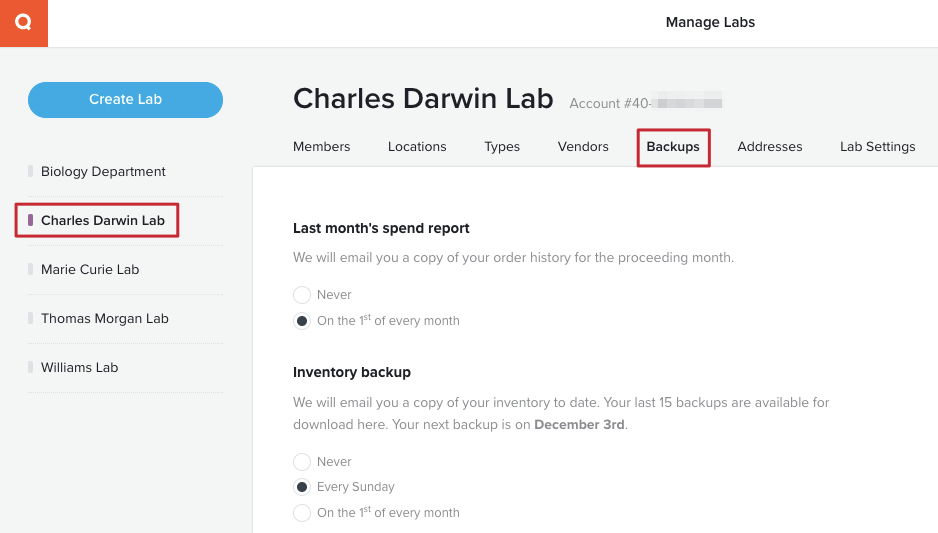 3. Select the option for On the 1st of every month and you'll receive an email every month with an Excel spreadsheet compiling all requests added to that lab in the previous month.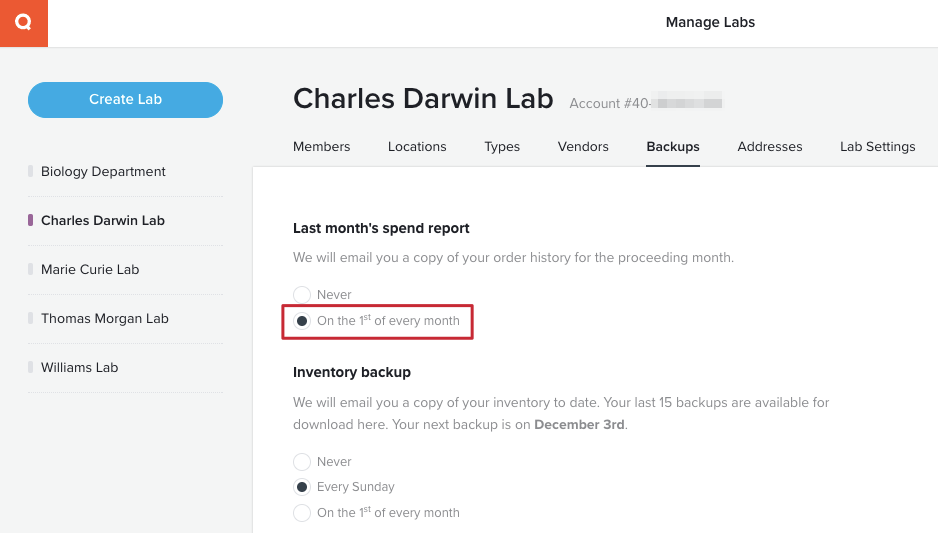 Next Up: Learn how to filter your requests to make ordering easier