Select to have Inventory backups emailed to you on a weekly or monthly basis so you always have a version saved outside Quartzy in case you want to restore the Inventory to a previous version. 
1. On the top left side of the toolbar, click on All Groups (or the Group name) and then click Manage.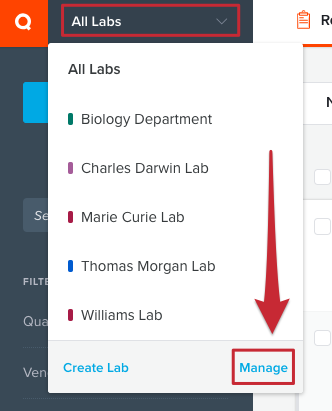 2. Select the group you want to receive backups for and choose the Backups tab.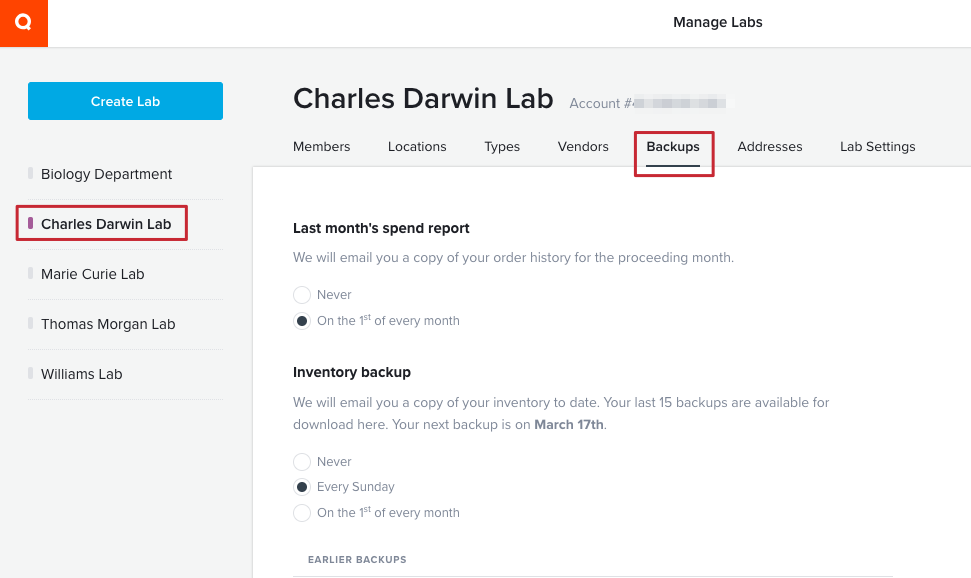 3. Select if you want to receive your backups every Sunday, on the 1st of every month, or Never.
Tip: You can also access your previous 15 inventory backups in this section.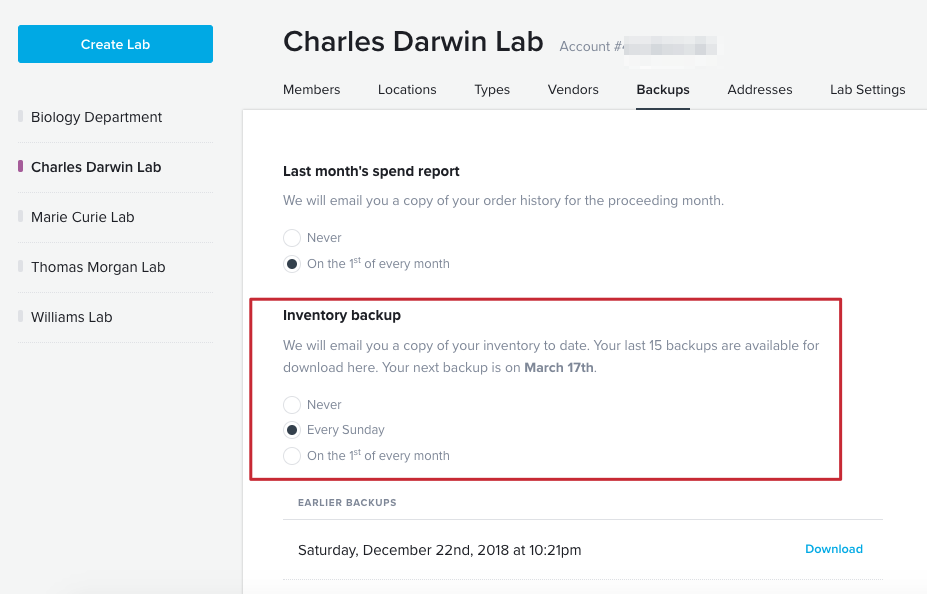 Next Up: Learn how to edit your inventory via Excel