Quartzy offers over 10 million products in the Quartzy Shop, but sometimes the specific item that your lab needs may not be available for purchase directly from Quartzy. Read below to see the process for requesting and purchasing items from other vendors, while keeping everything tracked in your Quartzy Lab!
1. From the Requests module, click Add Request.

2. Enter a general search term (product name, manufacturer #, CAS #, etc.) or a specific Vendor + Catalog Number.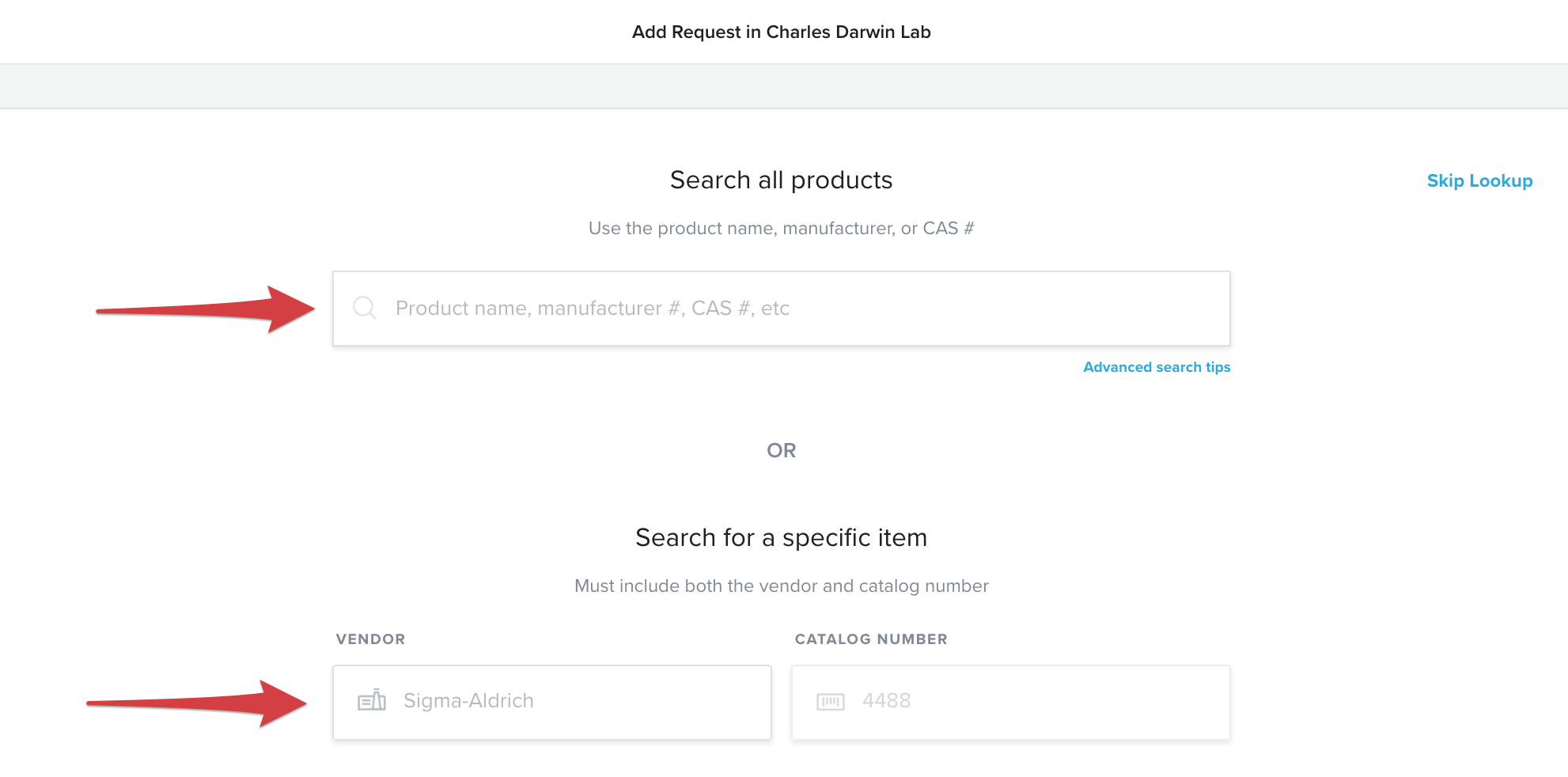 If the item you search is not available to be purchased from Quartzy, it will show up as a Found in [Vendor Name] result.

3. Click Add Details to enter information including Budget, Type, or Notes as well as to see the option to attach a file.

4. Once ready, click Request and the item will be added to the New section of the Requests Table.

Important: The request does not display a Quartzy logo. This signifies it is a non-Quartzy order that is being fulfilled by a different vendor!

5. A Lab Admin must then place the order outside of Quartzy. This is generally completed either via the vendor's website or through your lab's usual purchasing system (making sure to send the Purchase Order to the vendor, instead of Quartzy).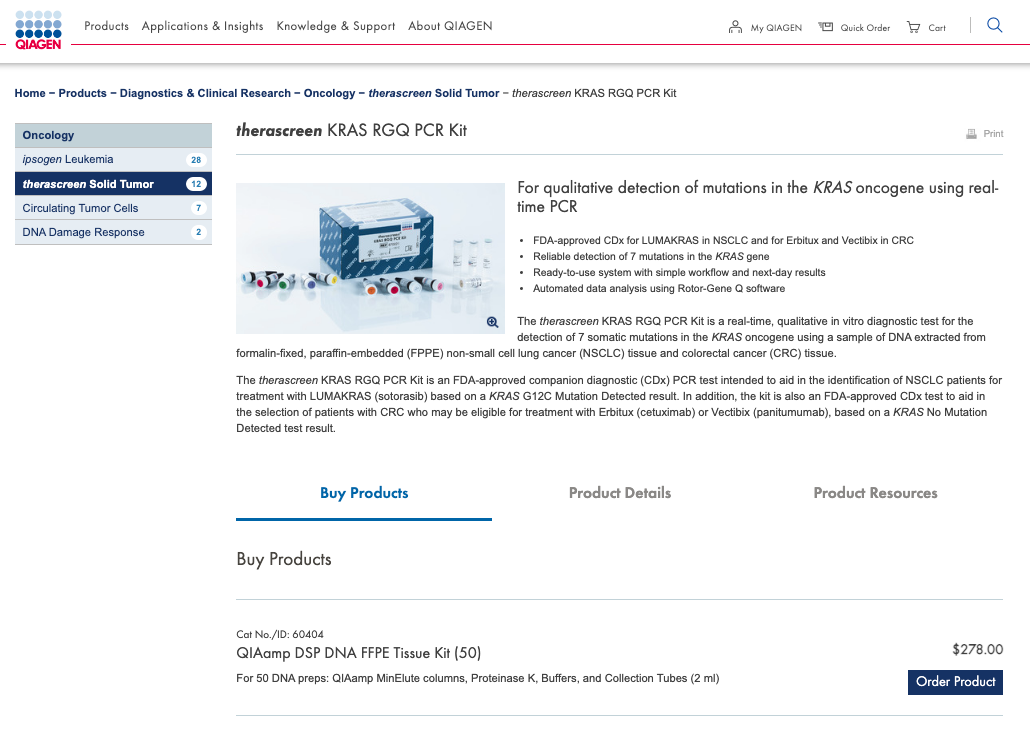 6. The Lab Admin will click the Mark Ordered button and manually fill in the Order Details, such as confirmation number, tracking info, etc, once this information is received from the vendor.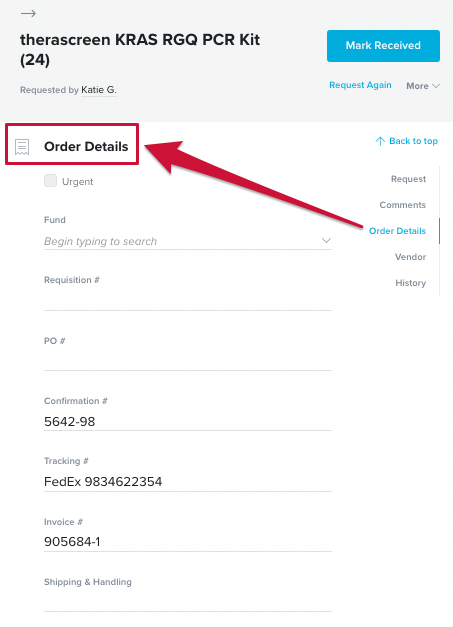 The request can now be found in the Ordered tab, where it can be marked as Received and added to the Inventory once delivered to the Lab.
Next Up: Learn how to distinguish a Quartzy order from a non-Quartzy order