The Requests module is the perfect place to communicate with your lab manager about what needs to be ordered. If you'd like to create a request in Quartzy and the item is neither in the order history nor the Inventory, you can create a new request!
1. From the Requests module, click Add Request.

Note: If you're in multiple labs, when on the All Labs page you'll be prompted to select the Lab where the request will be added.
2. Type the name of the vendor who supplies the item you'd like to purchase. If the vendor has given us access to their catalog, when you type the catalog number, some fields on the form will auto-fill for you!
If the fields do not auto-fill, simply enter the details in the required fields. (Required fields indicated by the *)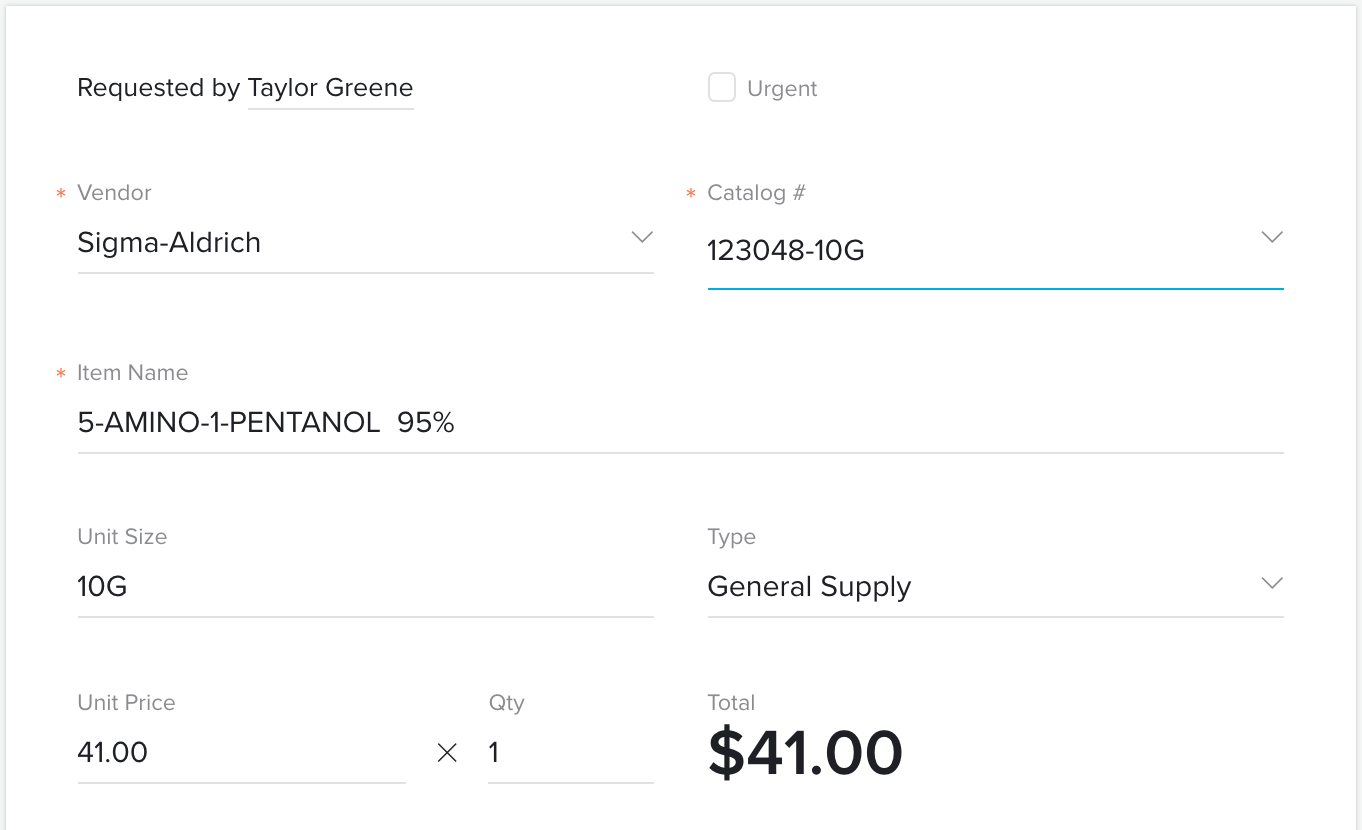 3. Enter the price you usually pay for that item (if known) into the Unit Price field.
4. Add a Note, Upload a file (like a quote), or open additional fields for Grant ID, Requisition #, and PO #. 
Click Add Request to submit the request to your Lab.
Click Add Another Item to enter details for another request from the same vendor.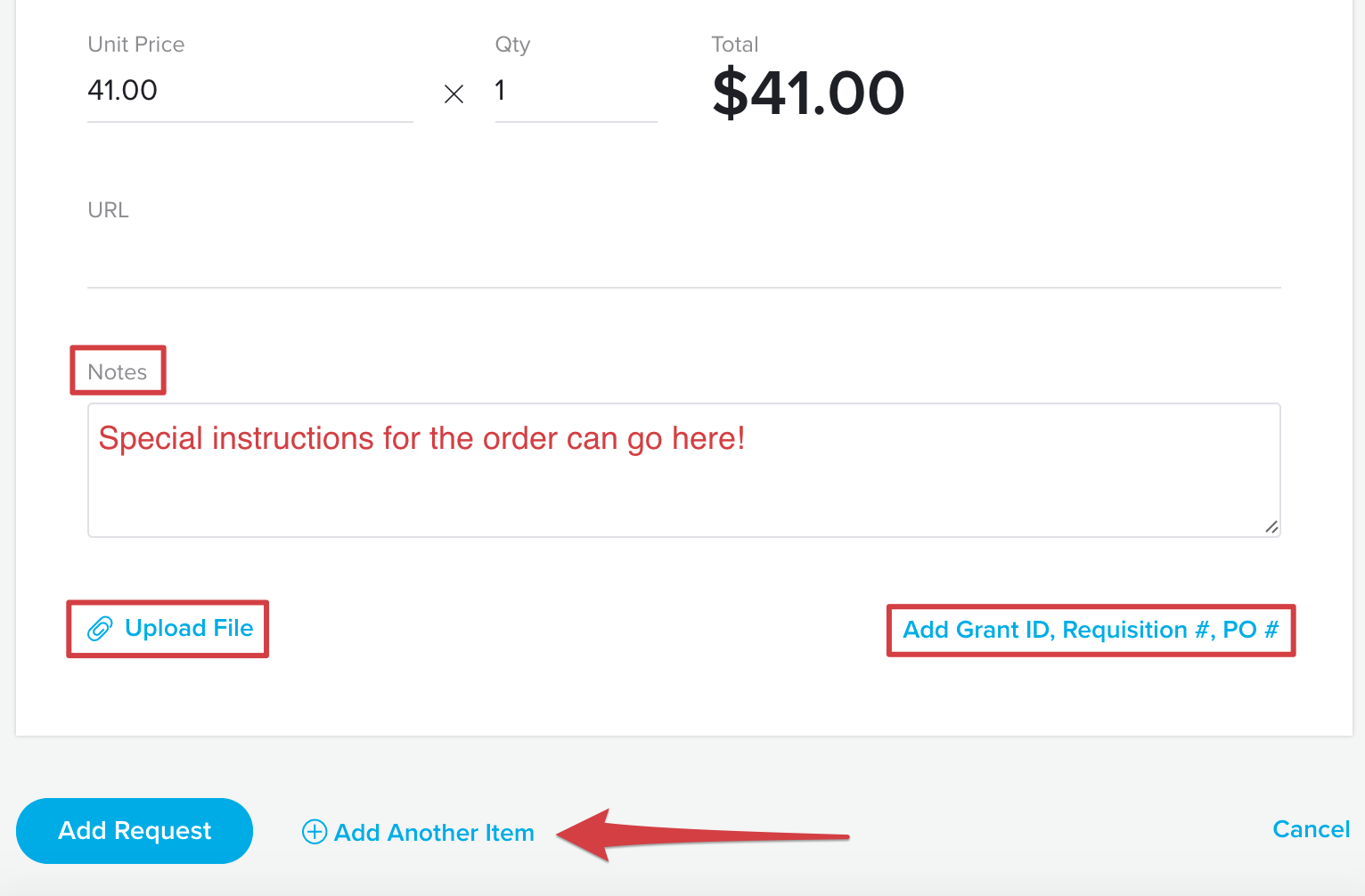 Next Up: Learn how to select which Admins are notified of new requests