The Quartzy-Benchling Integration allows users to quickly and easily sync data between Benchling and Quartzy. With the integration, users can:
Create new order requests in Quartzy without leaving Benchling

Automatically sync new inventory items from Quartzy to Benchling

Automatically sync changes/edits to inventory items from Quartzy to Benchling
For step-by-step instructions on how to connect your Quartzy and Benchling accounts, click here: Benchling Integration Setup Guide
Read below to find out how to utilize the Quartzy-Benchling integration!
How to sync a Quartzy inventory item to Benchling's registry
1. Use the following instructions to add an inventory item to your lab: Add items to the Inventory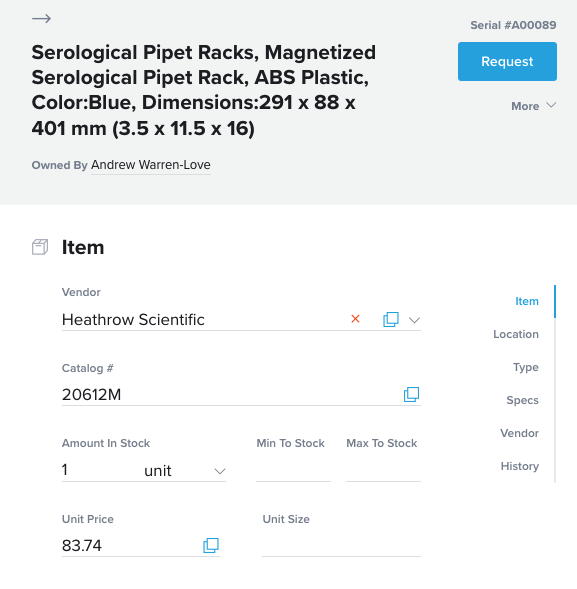 2. The item is automatically created as a registry entity in your Benchling account! The scientist can now specify this item in a notebook entry in Benchling.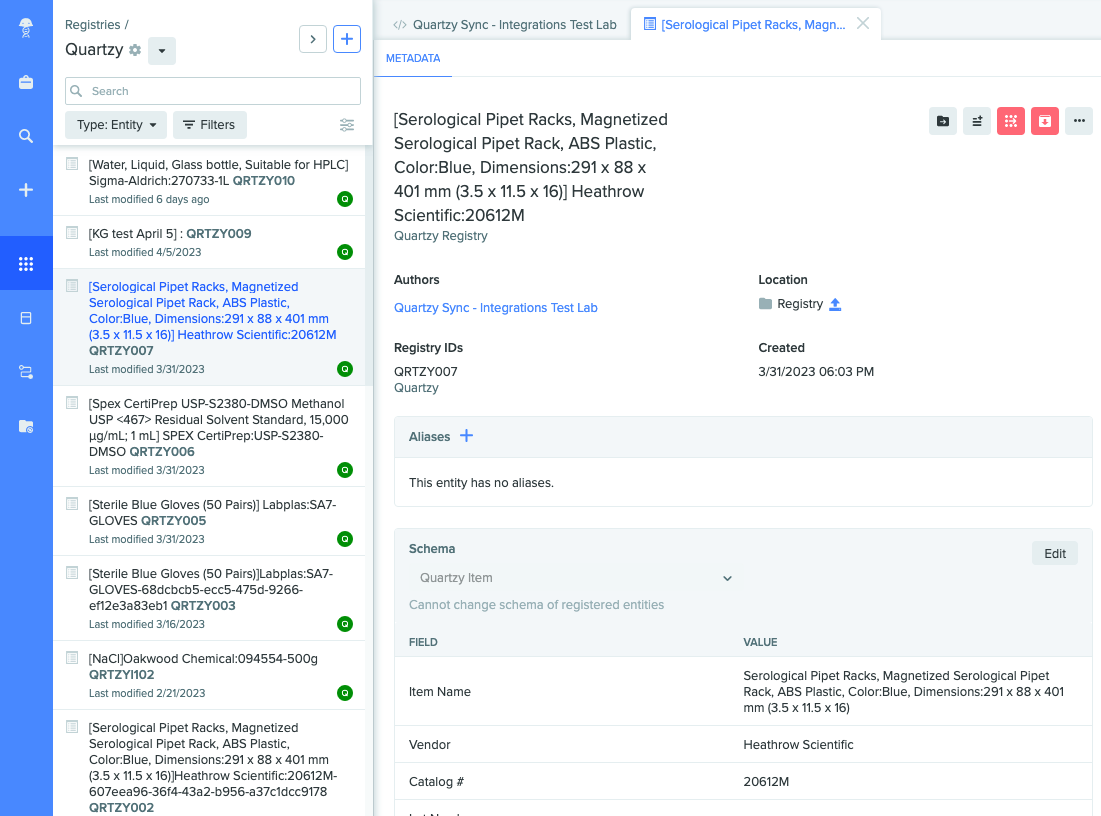 How to create a request in Quartzy from your Benchling account
When stock is running low on an item, scientists can easily create a request in Quartzy from Benchling's registry!
1. Select the item in the Benchling registry and click Add Request in Quartzy under the Create Workflow tasks menu

2. Enter the relevant fields in the modal to configure the request (Assignee, Date Required, Quantity) and click the Create button.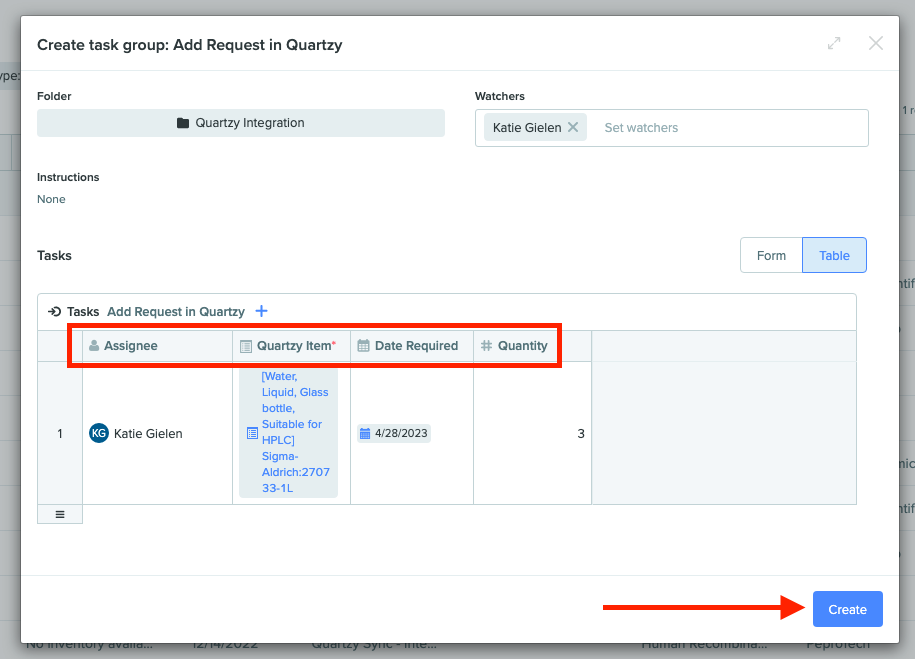 3. The requested item will appear in Quartzy's Request module. The lab manager can now approve the request (if needed) and then place an order for this requested item.

Next Up: Learn how to implement the Quartzy-Benchling integration