When placing an order with Quartzy, you may require a specific lot number or custom specs for your item(s). See the processes for adding these details to your requests and orders below!
For Members adding new requests
The Notes section of the request form is a great place to communicate any special order requirements to the lab's Admins.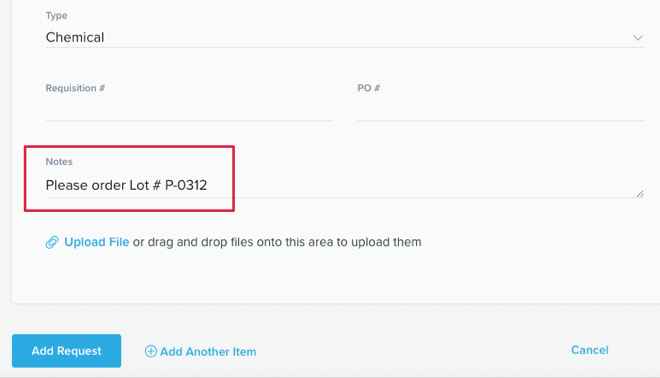 For Admins placing Quartzy orders
To request a specific lot number or any custom specs, contact Quartzy's Support Team at orders@quartzy.com with the item details (name and catalog #, or the Quote # starting with "EQ") and your requirements before placing your order. A member of the team will reach out to the supplier to ensure those requirements can be fulfilled, and will get back to you with a confirmation - as well as assist with placing your order if needed!
Next Up: Learn how to distinguish a Quartzy order from a non-Quartzy order