The following icon will appear when a Quartzy item will be shipped from Quartzy's Fulfillment Center in the San Francisco Bay Area. 

In the Requests Table
The icon can be seen next to the Quartzy logo. When the icon does not appear next to the logo, it means the item ships from the manufacturer. Here's an example! 

In the Quartzy Shop
This icon will also appear when a search is conducted in the Quartzy Shop. Check out the Ships from Quartzy note below the item name.
When you only want to see items in the search results that ship from the Quartzy Fulfillment Center, activate the Ships from Quartzy toggle button on the left sidebar!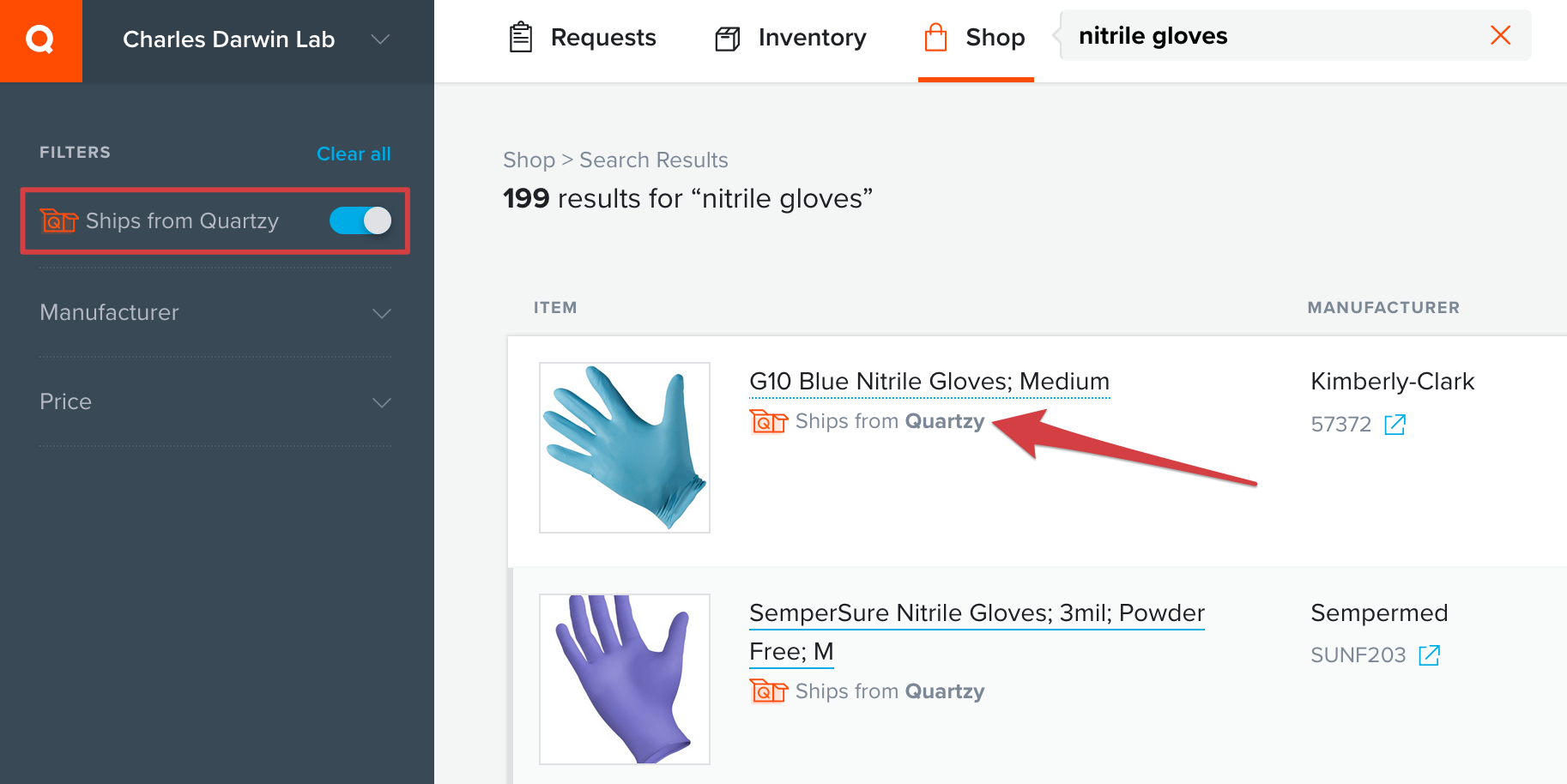 Next Up: Learn how to buy from the Quartzy Shop