When purchasing from Quartzy, your items will either ship directly from one of Quartzy's own fulfillment centers, or will be drop-shipped from a partner warehouse. Read below to see how to identify which items ship from a Quartzy fulfillment center!
In the Requests Table
The following icon will appear when a Quartzy item will be shipped from one of Quartzy's fulfillment centers in either Hayward, CA or West Caldwell, NJ.

The icon can be seen next to the Quartzy logo. When the icon does not appear next to the logo, it means the item drop-ships from the manufacturer or a partner warehouse.

In the Quartzy Shop
Look for Ships from Quartzy below the item image.
When you only want to see items in the search results that ship from a Quartzy fulfillment center, click the Ships from Quartzy toggle button on the left sidebar.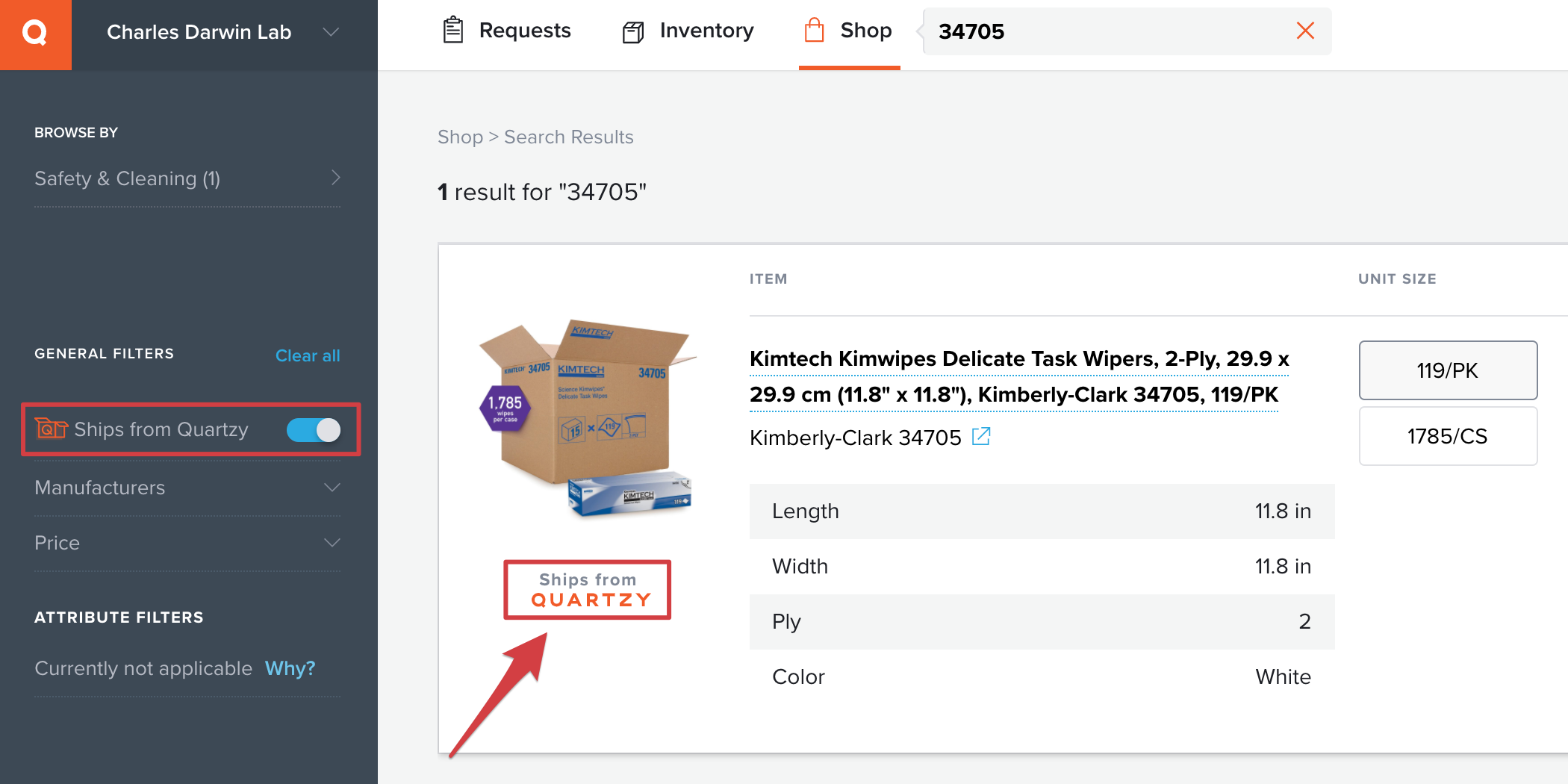 Next Up: Learn how to buy from the Quartzy Shop