The Inventory module in Quartzy integrates seamlessly with the Requests module and the Quartzy Shop! Items you request through the Shop are automatically added to Requests and when orders are received, the new amount in stock can be automatically transferred to the Inventory. This makes Quartzy a great place to keep track of your entire order history and keep your inventory up to date!
You can download a full list of your Quartzy Inventory at any time. You can also have your Inventory automatically emailed to you on a weekly or monthly basis. For the manual download, see the instructions below.
1. From the Inventory module, select a Lab and click Export on the left sidebar.
Note: There is no option to export the Inventory when viewing All Labs.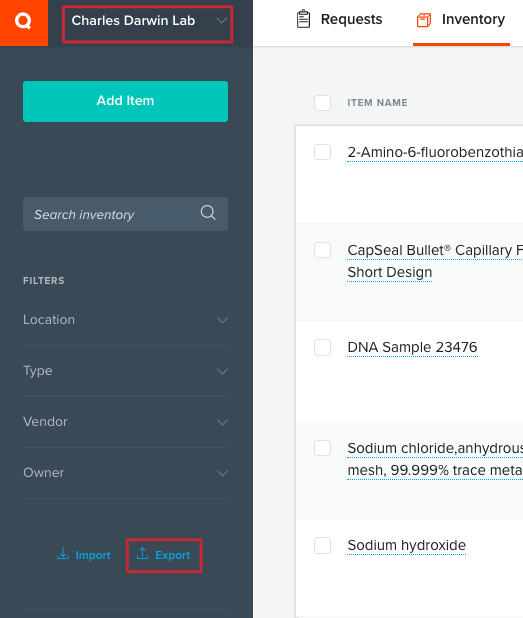 2. You can choose to either download the entire group's inventory or just the items that match the filters and search currently activated in the Inventory Table. Click Export File.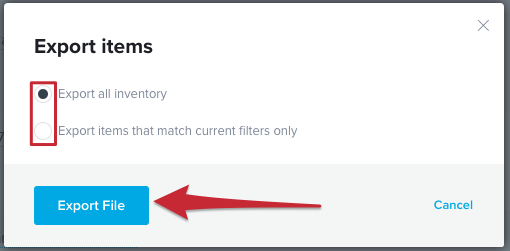 3. The file is automatically downloaded and saved to your computer.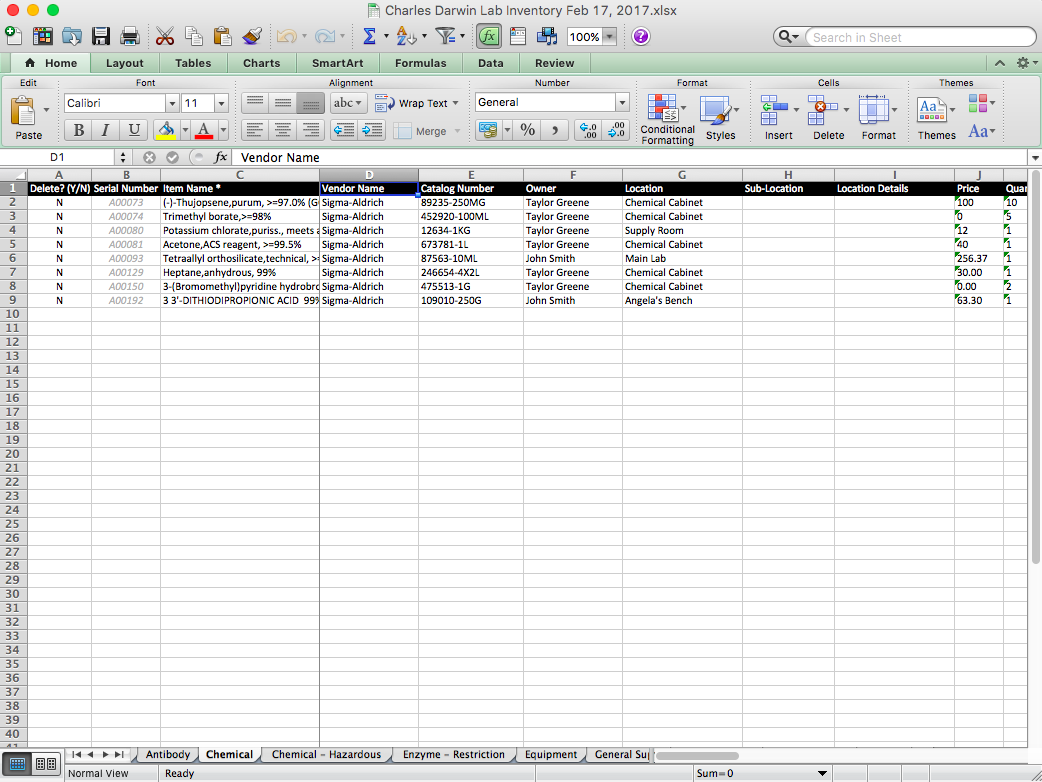 Next Up: Learn how to edit your Inventory via Excel