Print out details of your box to paste on your box or freezer so that you and your labmates know exactly what's inside!
The freezer box layout can be printed from two locations: 
Print the freezer map from the main Inventory: 
1. From the Inventory module, click on the row of an item in the freezer box you want to print. 

2. Click on Location in the headings bar and select Edit.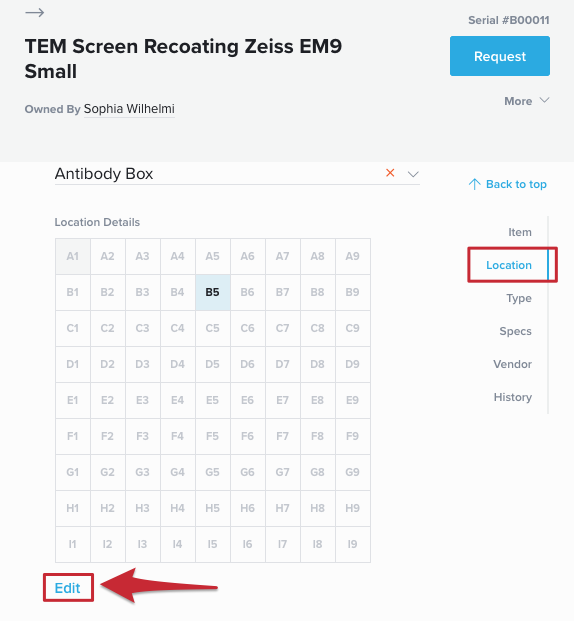 3. Click the Print button on the top right side of the window. You will get a printout of the freezer box map.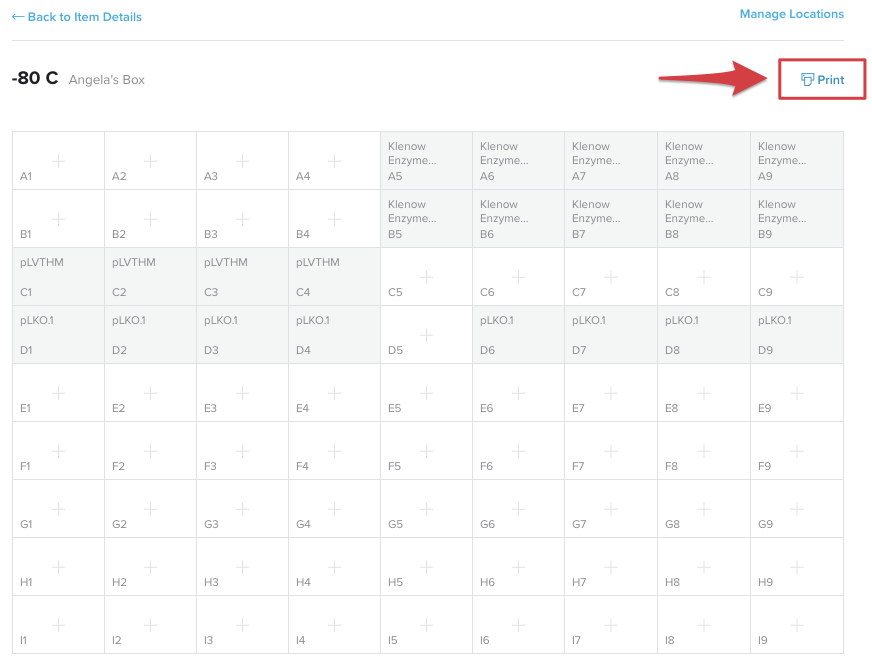 Print the freezer map from the Manage Locations page:  
1. On the top left side of the toolbar, click on All Groups (or the Group name) and then click Manage.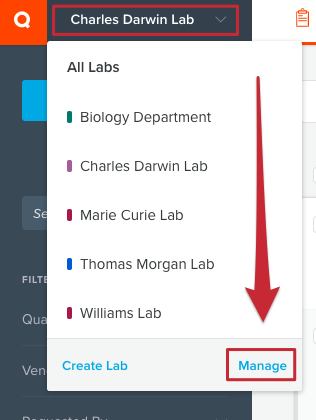 2. Select the Group on the left sidebar and choose the Locations tab.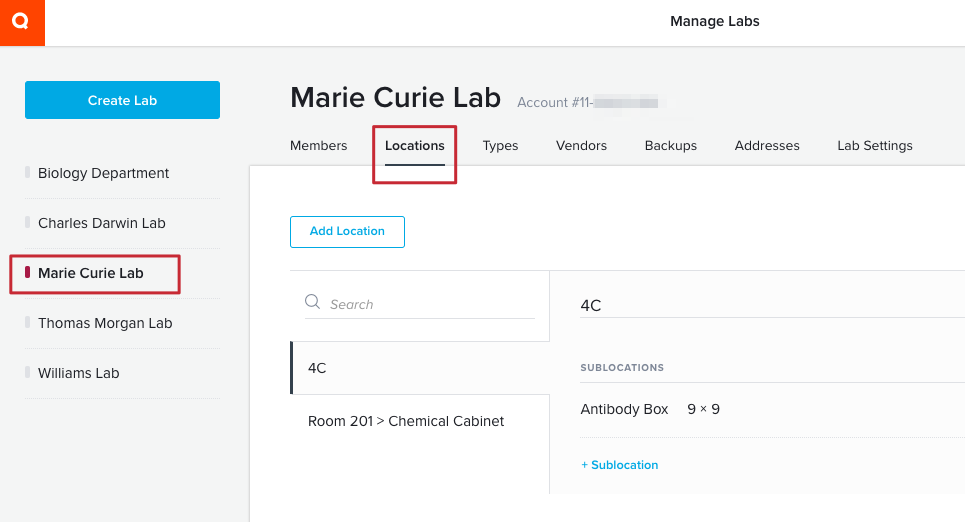 3. Click on the grid box icon to view the contents of the freezer box.


4. Click Print to print out a box map.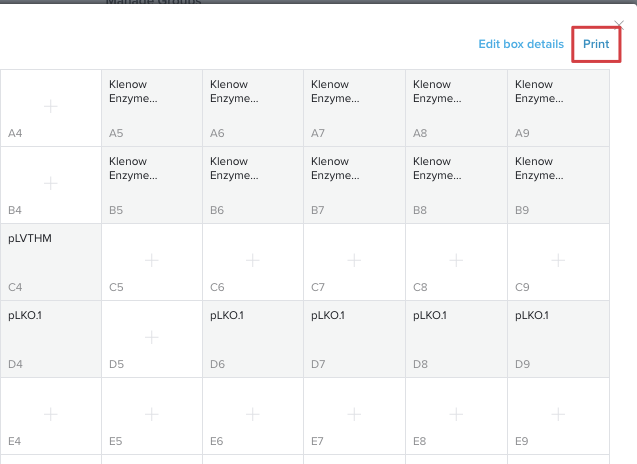 View a sample printout of the interactive freezer box below.