Note: Quartzy's NetSuite integration is included in Enterprise and Non-Profit subscription plans, or as an add-on to the Professional plan.
Quartzy's integration with NetSuite helps Lab Managers and Accountants save time by eliminating tedious, manual data entry. Now, data flows automatically into your NetSuite account, and you can review everything in one place.
Before you can sync POs to NetSuite, you must first connect your NetSuite account to Quartzy. Once your NetSuite account is integrated with Quartzy, follow the video or the written instructions below to create a PO in Quartzy and sync it to NetSuite!
1. From the Requests module, select the requests you want to group under one PO number using the checkboxes on the lefthand side, and click Group into PO. If there's an approval workflow in your Lab, the selected requests must be complete the full approval process before they can be grouped into a PO.

2. Select the appropriate values for the required fields*, and then click the Submit to NetSuite button.
*Fields with an asterisk are required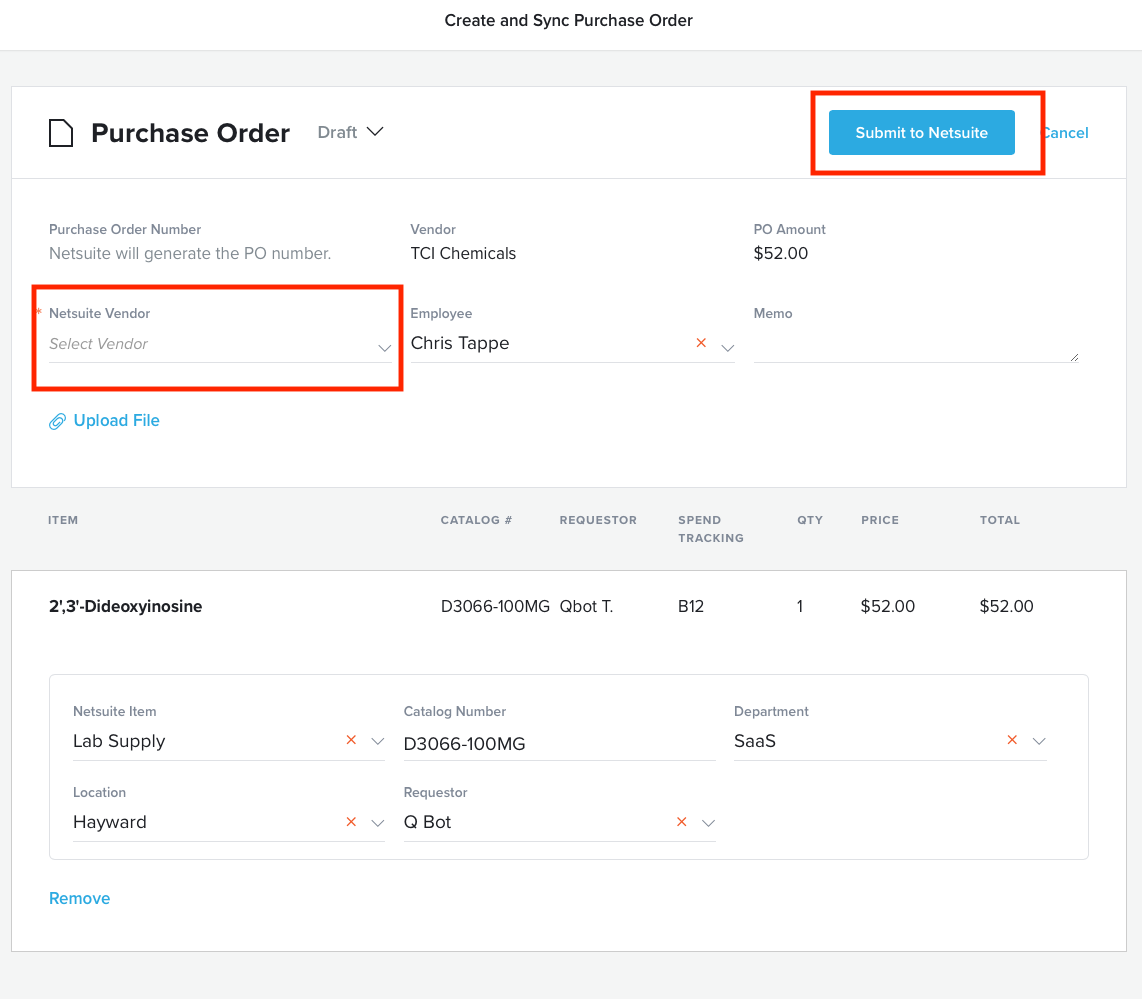 Please note every Organization's NetSuite integration is customized, so your fields may be different than in the example above.
3. NetSuite will generate a PO number for your order, and it will be shown on Quartzy. After the purchase order has been created in NetSuite, it will be subject to any NetSuite approval workflows that your organization has in place.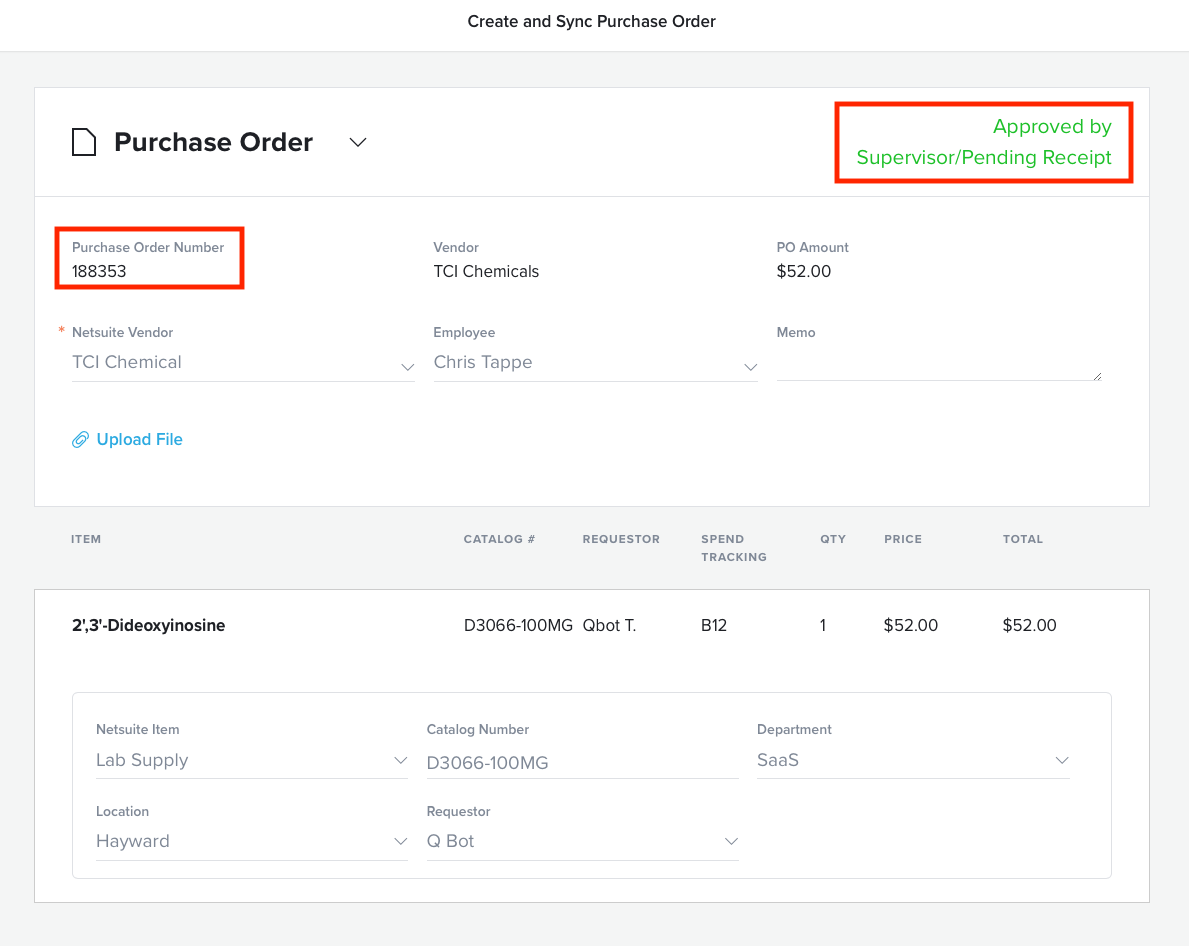 4. The PO can then be found in your Quartzy and NetSuite accounts. In Quartzy, the PO number generated by NetSuite will be listed in the Details column in your lab's Requests Module.
Next Up: Learn how to sign-up for a paid subscription