Note: Quartzy's NetSuite integration is included in Enterprise and Non-Profit subscription plans, or as an add-on to the Professional plan.
Connecting your NetSuite account to Quartzy allows you to automatically generate purchase orders!
1. Request access by emailing your account executive or implementations@quartzy.com.
2. The Quartzy implementations team will set up an initial call to review the integration.
3. Review which custom fields need to be added to Quartzy, which options should be included for your Quartzy users, and whether they're required/optional.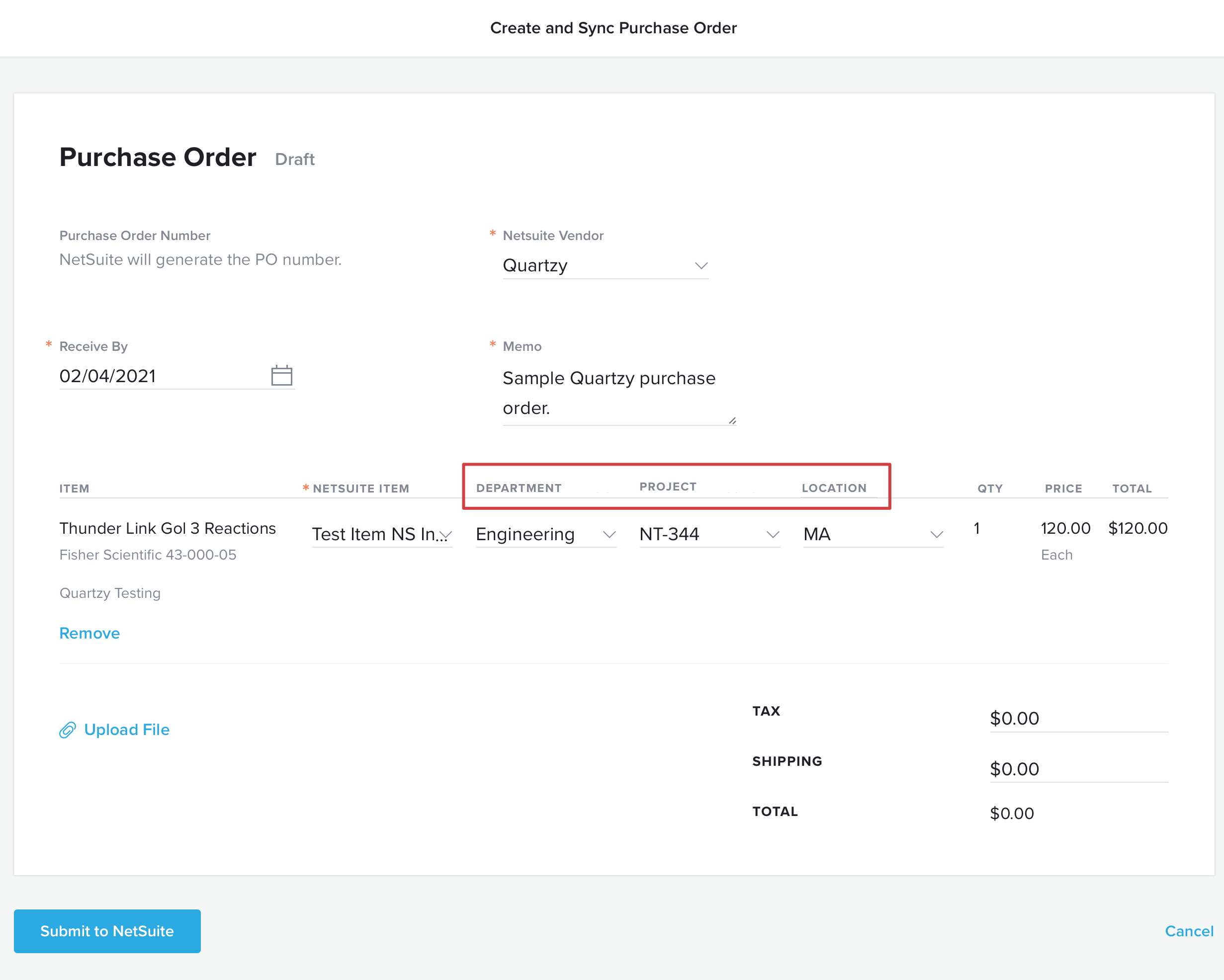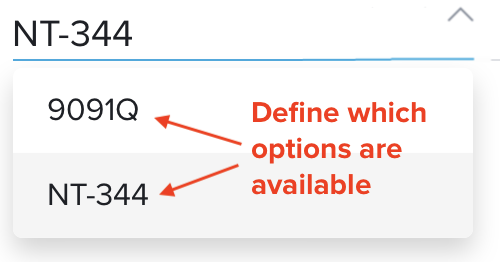 4. The implementations team will help you identify a list of NetSuite fields and IDs that Quartzy needs to set up the integration.

5. Work with your NetSuite IT admin to find the appropriate NetSuite field IDs.
6. Once the implementations team has the NetSuite field IDs, the custom purchase order fields are created for your organization and added to your Quartzy account.
7. To gain the appropriate level of access to your NetSuite account, you'll need to create an integration record in NetSuite for Quartzy.
8. The implementations team activates the integration for your organization.
9. Work with the implementations team to test the integration. Typically a test lab will be created in your Quartzy account, and the test purchase orders will be submitted to your NetSuite sandbox.
10. After successful testing with the sandbox environment, the implementations team switches your account over to use the production credentials.
11. The integration is now live!
Next Up: Learn how to sync POs to NetSuite in Quartzy