Use the search bar at the top of your Quartzy page to search through all modules (Shop, Requests, and Inventory) simultaneously! Check out the instructions for using this feature below.
1. Click into the Search Quartzy box in the top toolbar.

2. Enter any search term like manufacturer name, item name, catalog number, CAS number, etc. Press Enter on your keyboard to activate the search.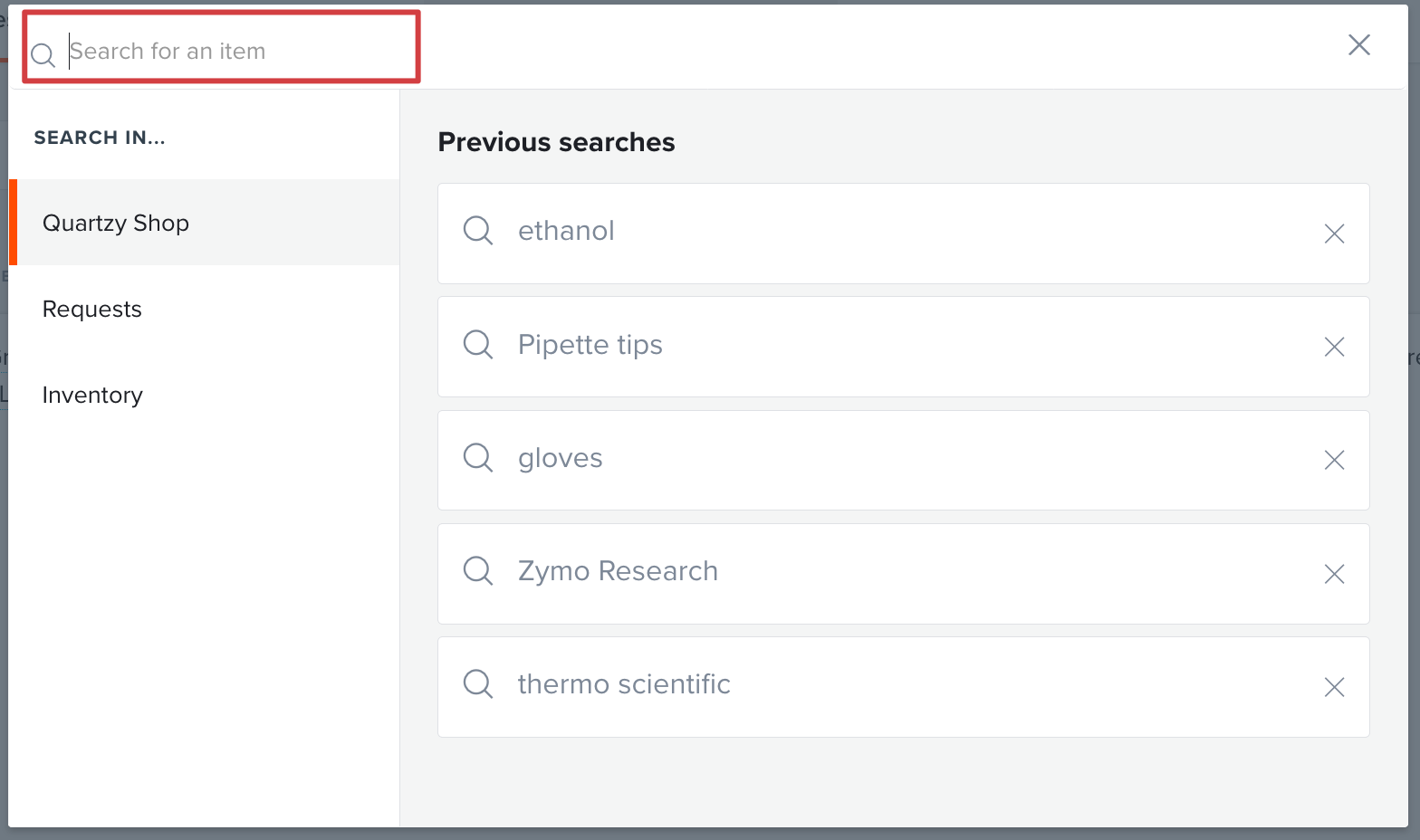 3. View how many results match that search in each module. Clicking the name of the module will show you the list of items that best match your search in that module.

4. Click See all [module] results to view all results or click on an individual search result to be taken to results with that item highlighted.

5. After navigating to the module, the search term will be shown on the left sidebar. From here, you can edit your search term or use the Filters to further refine your search results until you find exactly what you're looking for!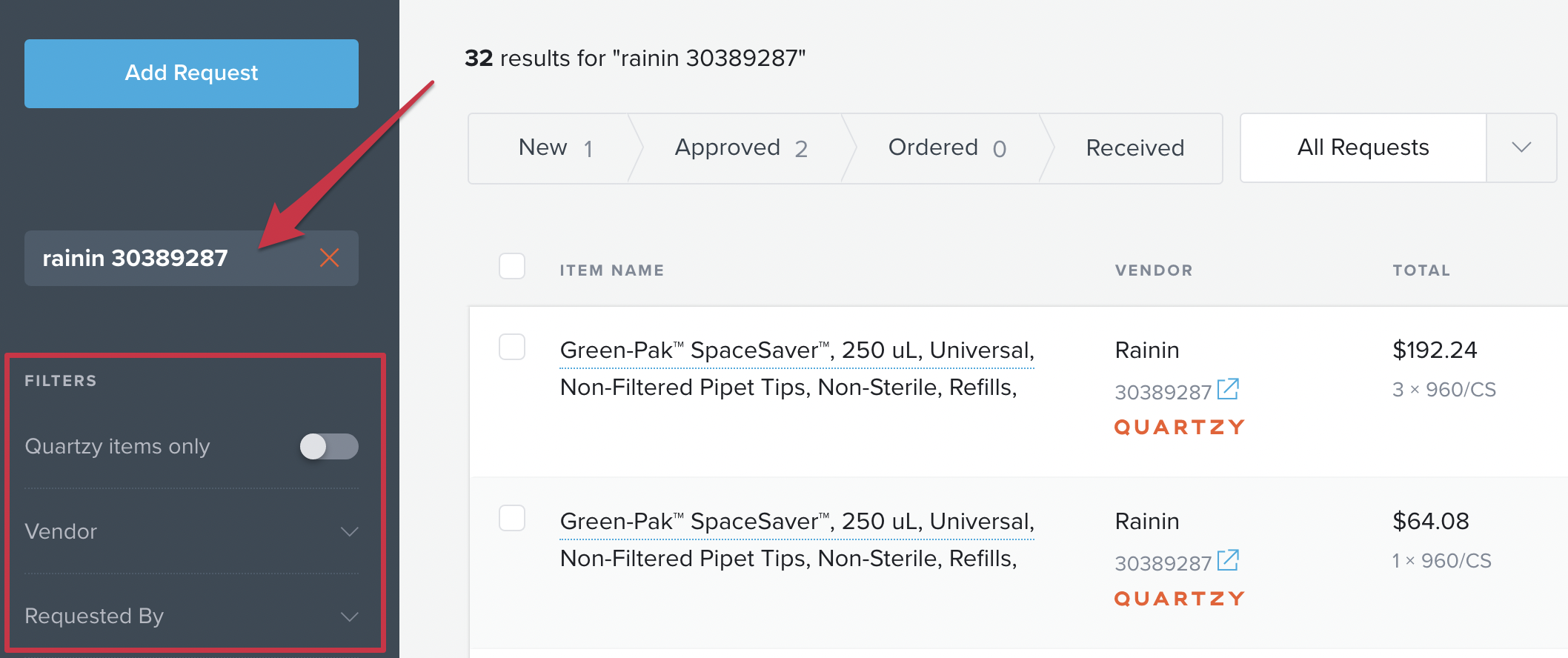 Next Up: Learn more about search and filters in Requests