The Quartzy Shop allows you to buy over 2 million different products all through your Quartzy account! Looking for the best prices and seeing what's in stock across different suppliers can be a hassle. The Shop solves this for you!
Learn how to buy from Quartzy in this short video.
Here's how it works:
1. Go to the Shop tab on the toolbar.

2. Search by part #, CAS #, product description, or manufacturer.

3. Filter by Manufacturer, Price, and Ships from Quartzy on the left sidebar.
Important: You must search for something before using the Filters.
Manufacturer Filter: Only the manufacturers for items matching your search results will be available for filtering.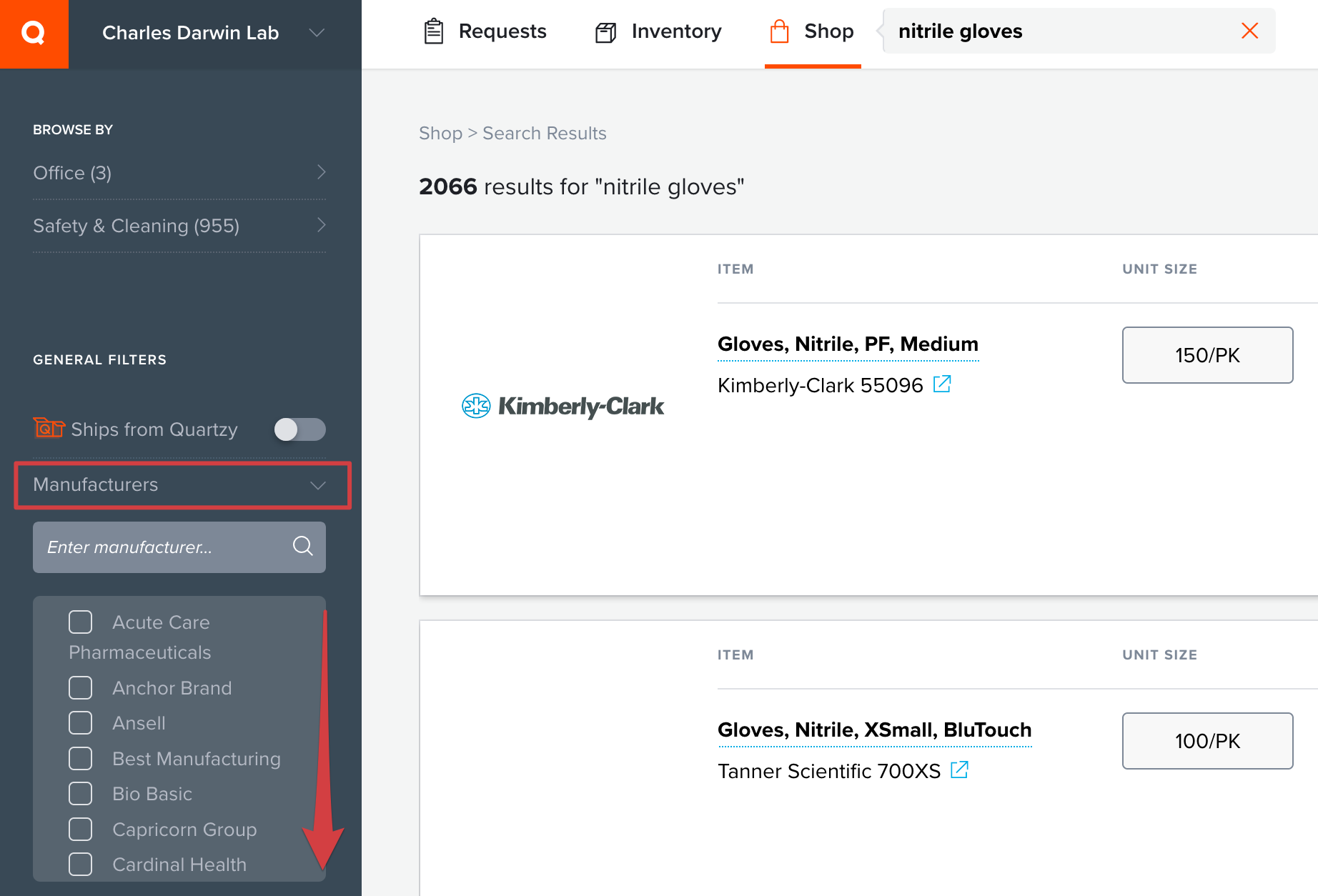 Price Filter: Enter a minimum price, maximum price, or both!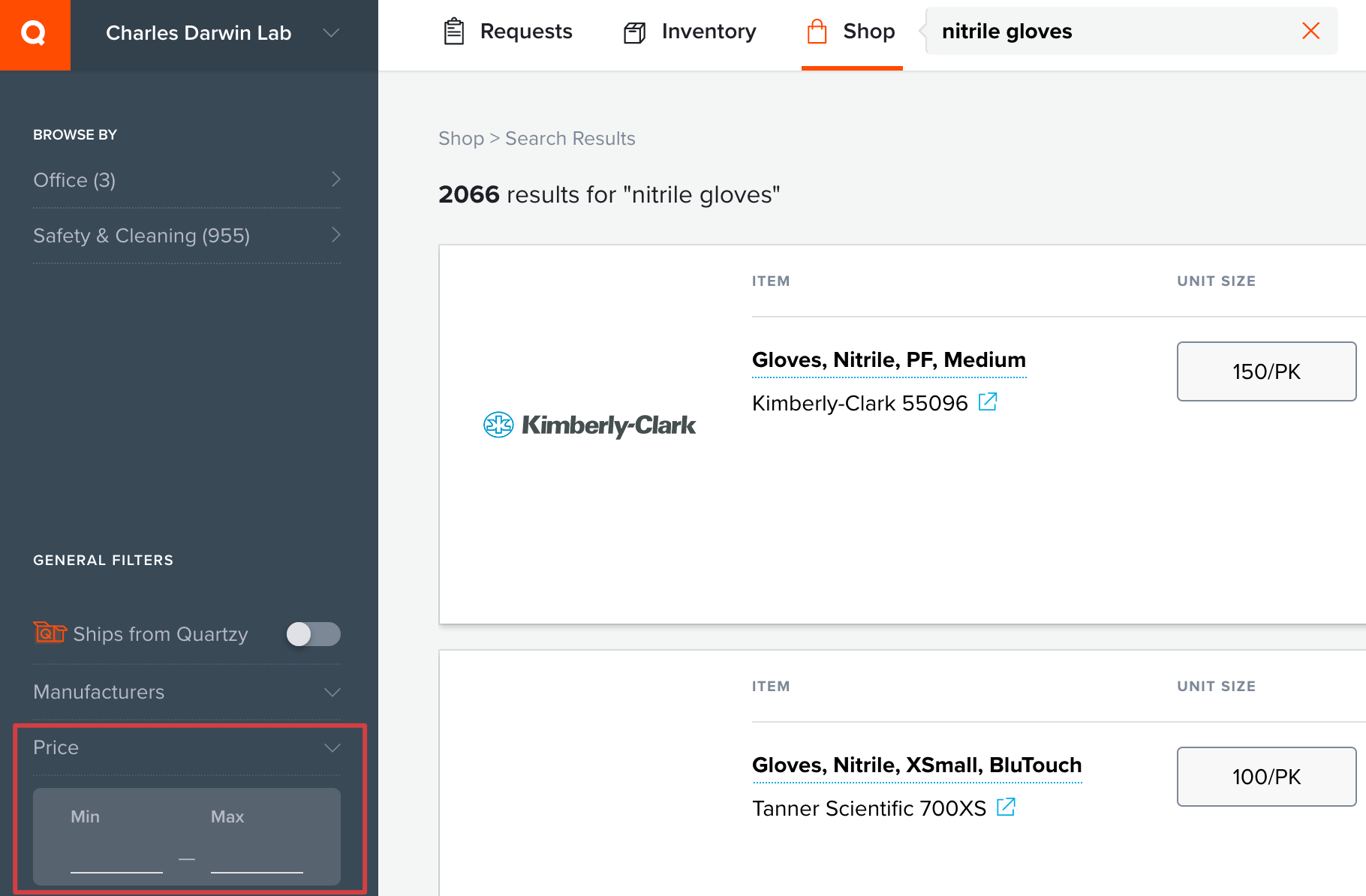 Ships from Quartzy: Activate the toggle to view only items that ship from Quartzy's Fulfillment Center in the San Francisco Bay Area.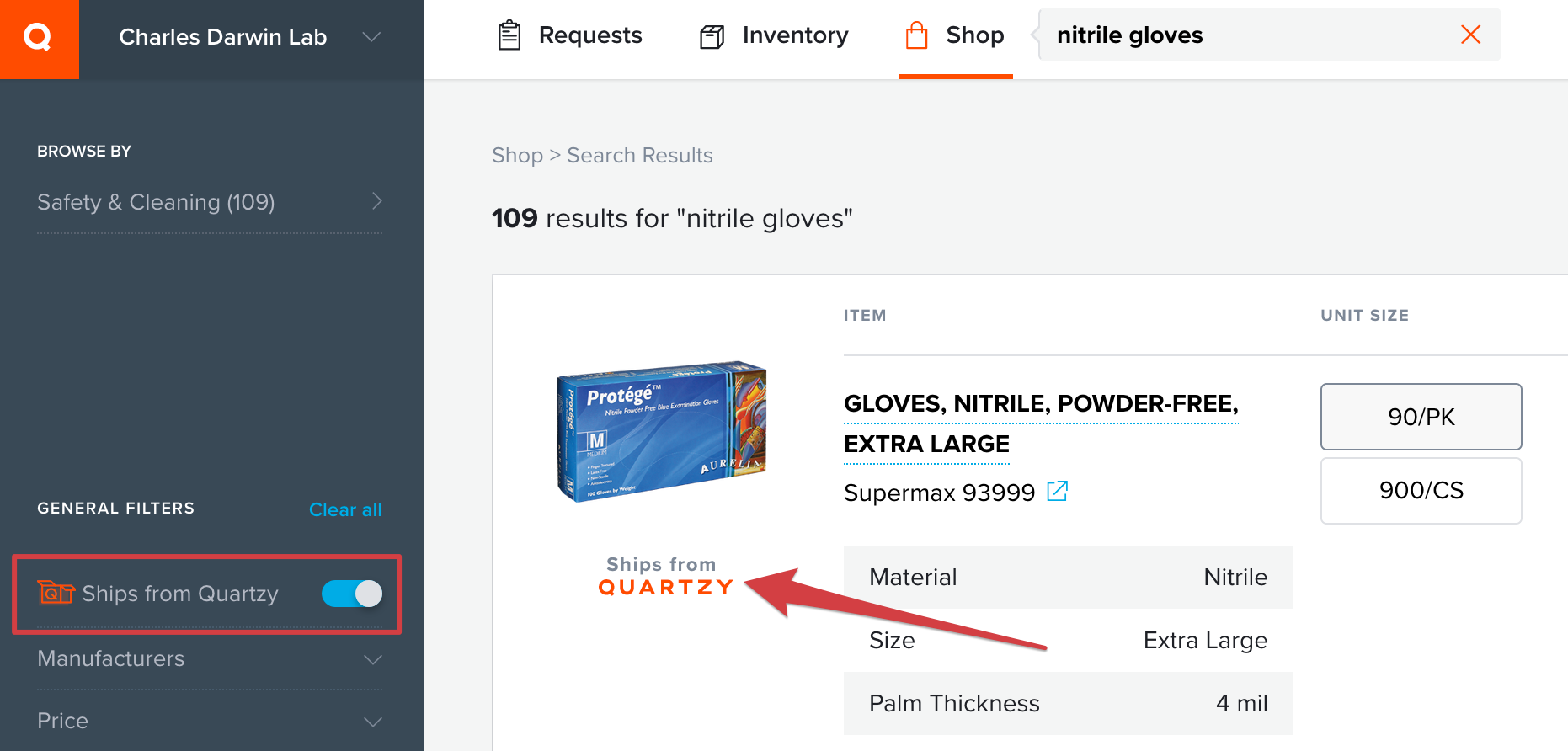 4. Select Add to cart or Request and any Admin can complete the purchase!
Note: Clicking 'Add to cart' creates a request instantly and simultaneously adds it to the lab's cart.

Next Up: See full instructions for how to buy items from the Quartzy Shop