Looking for the best prices and seeing what's in stock across different vendors can be a hassle. The Quartzy Shop solves this for you! The Quartzy Shop allows you to find what you need from over 2 million different products, all at incredible prices.
1. Type a search term in the search box next to the Shop tab on the top toolbar and press Enter. You can search by part #, CAS #, product name or description, manufacturer, etc.

2. Click on the Quartzy Shop results link.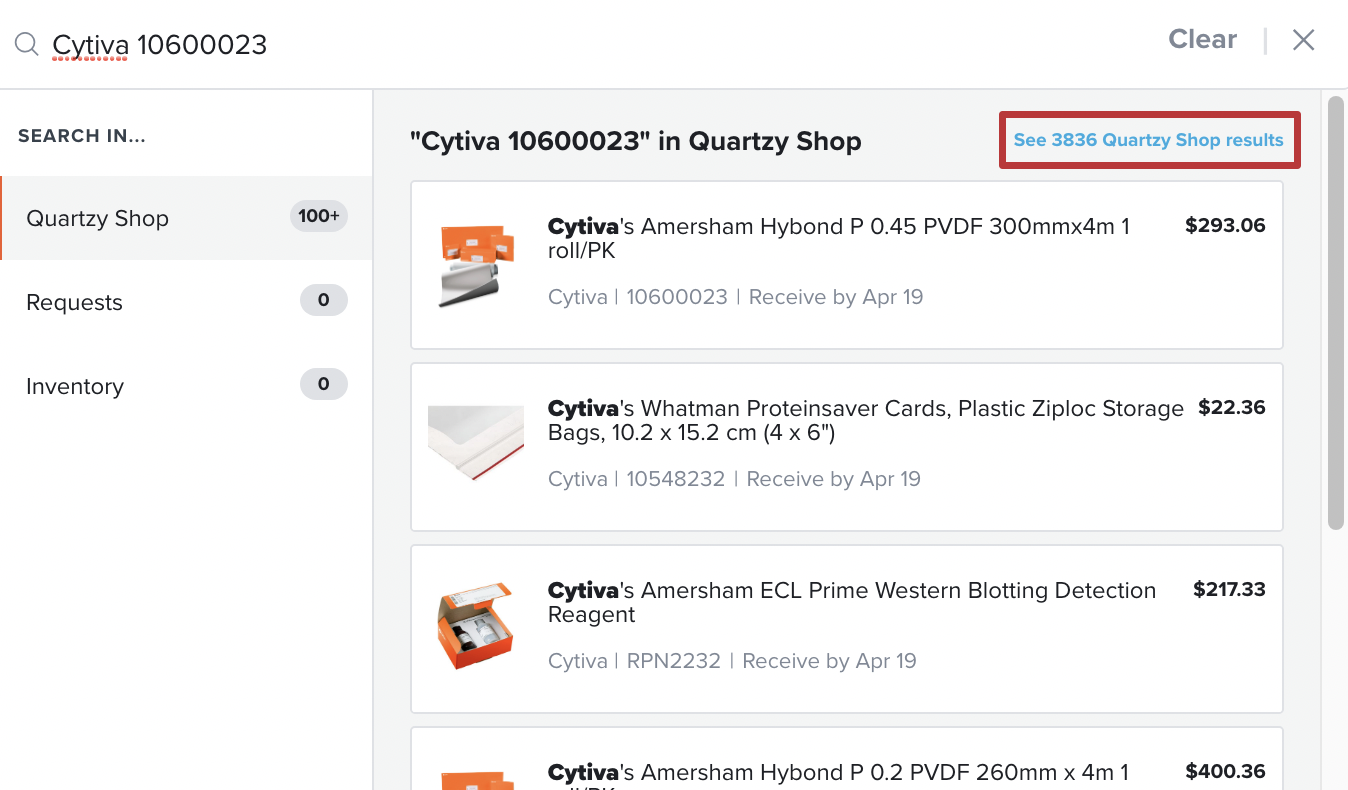 3. A snapshot of availability is given in the Shop.
Estimated Delivery: Based on the location of your lab and the location of the shipping facility, the delivery date (or date range) listed is an estimate of the date it will reach you.
If an item is not in stock, it will display one of the following availabilities:
Temporarily out of stock - The item is temporarily backordered. The estimated availability date will be displayed.

Out of stock - The item is indefinitely backordered, and an availability date is not known.

4. Click on the item name to open the product page, and view a more detailed delivery estimate by entering the quantity you'd like to order, your ship-to zip code, and select your shipping method (if available).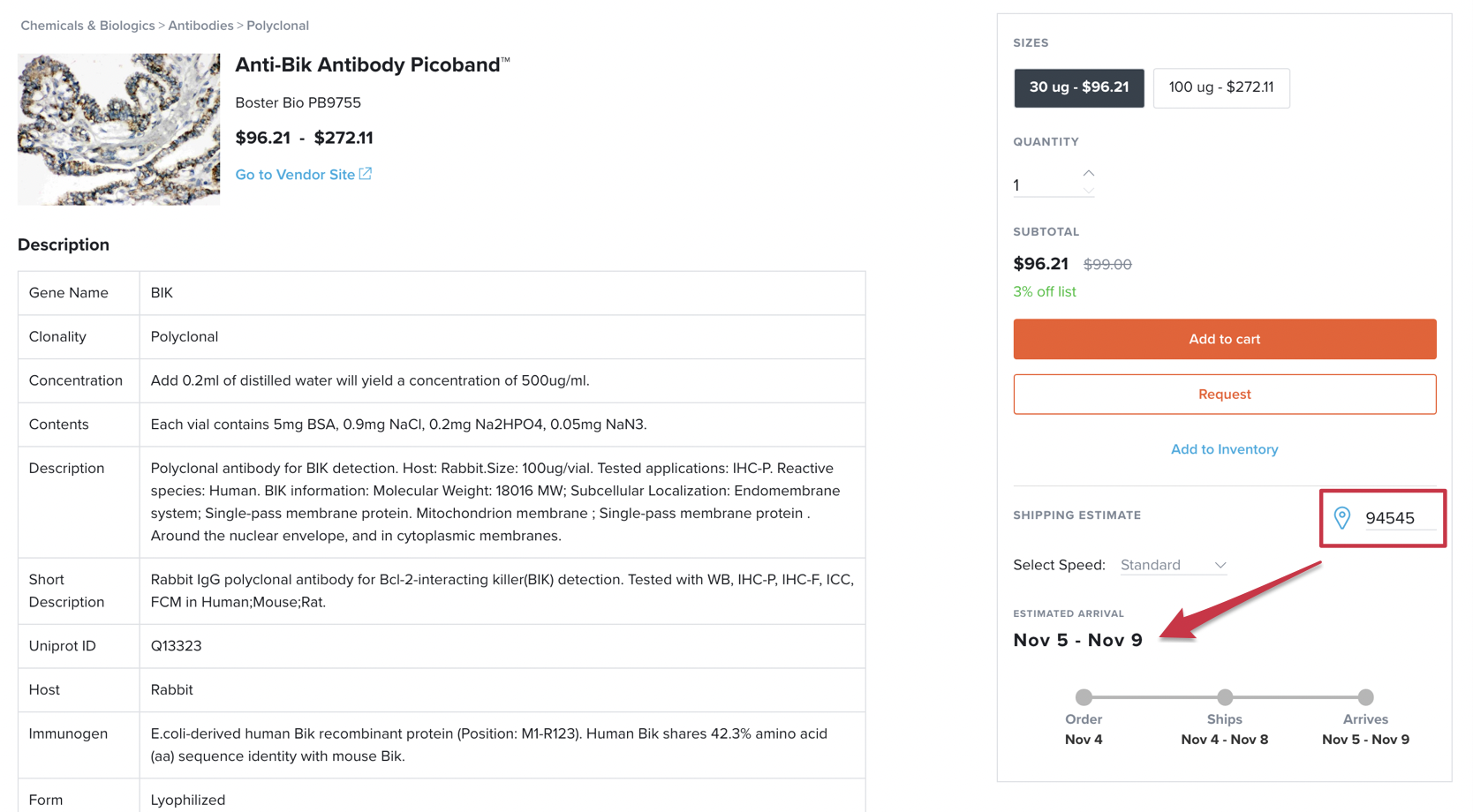 Important: Check the Cart once all items are added to view combined shipping costs!
5. Select Add to cart or Request and any Admin can complete the purchase!
Note: Clicking 'Add to cart' creates a request instantly and simultaneously adds it to the lab's cart.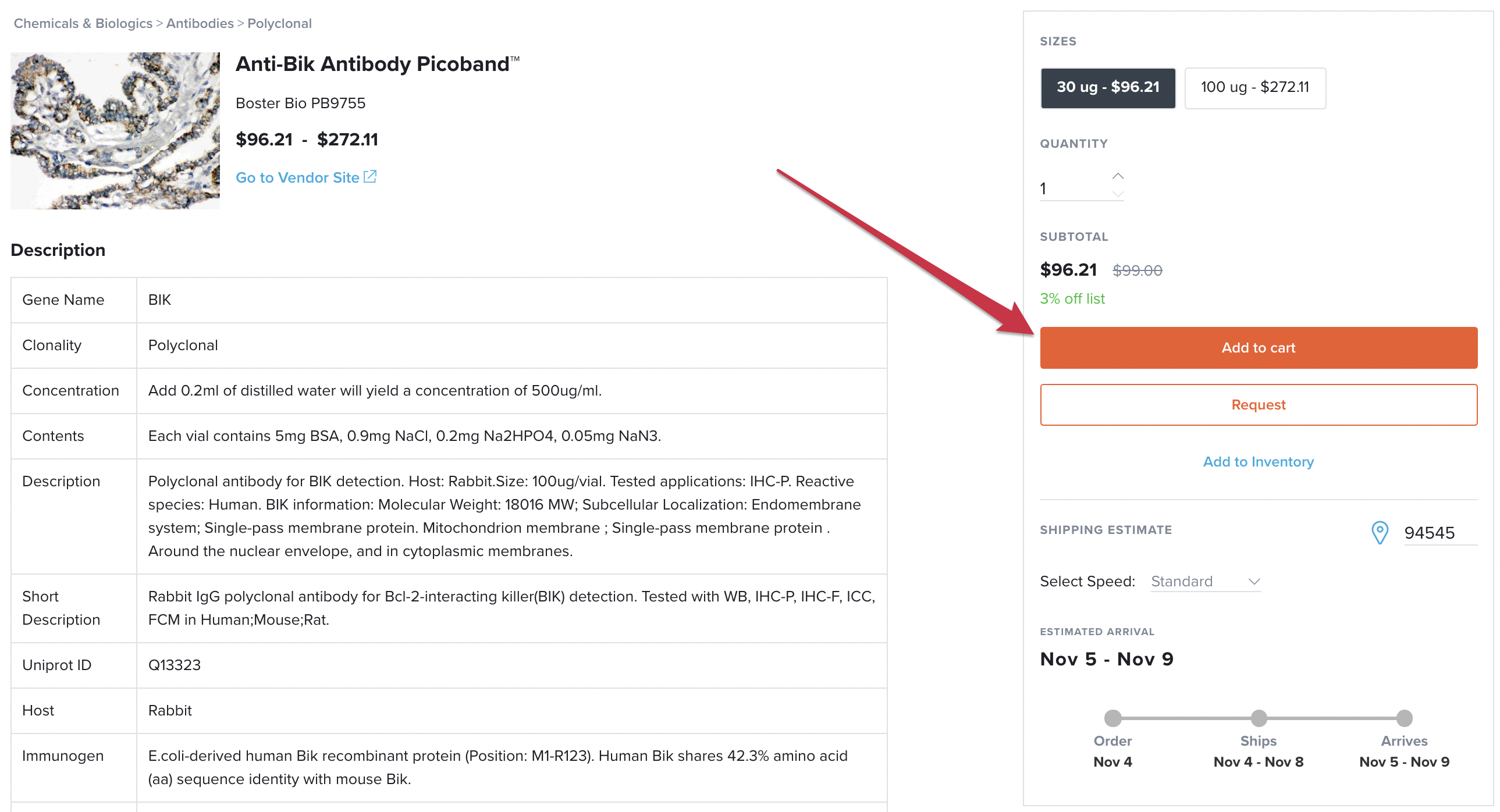 Next Up: See full instructions for how to buy items from the Quartzy Shop