Looking for the best prices and seeing what's in stock across different vendors can be a hassle. The Quartzy Shop solves this for you! The Quartzy Shop allows you to find what you need from over 2 million different products, all at incredible prices.
1. Enter a search term from any Quartzy page in the box next to the Shop tab on the toolbar. Search by part #, CAS #, product name, or manufacturer.
2. Click on the item name to open the product details panel and view Availability and Delivery.
Availability: An item will either be listed as "In Stock" or "Backordered" with the date when it is expected to be able to ship.
Delivery: Based on the location of your lab and the location of the shipping facility, the delivery date listed is an estimate of the date it will reach you!
Important: Check the Cart once all items are added to view combined shipping costs!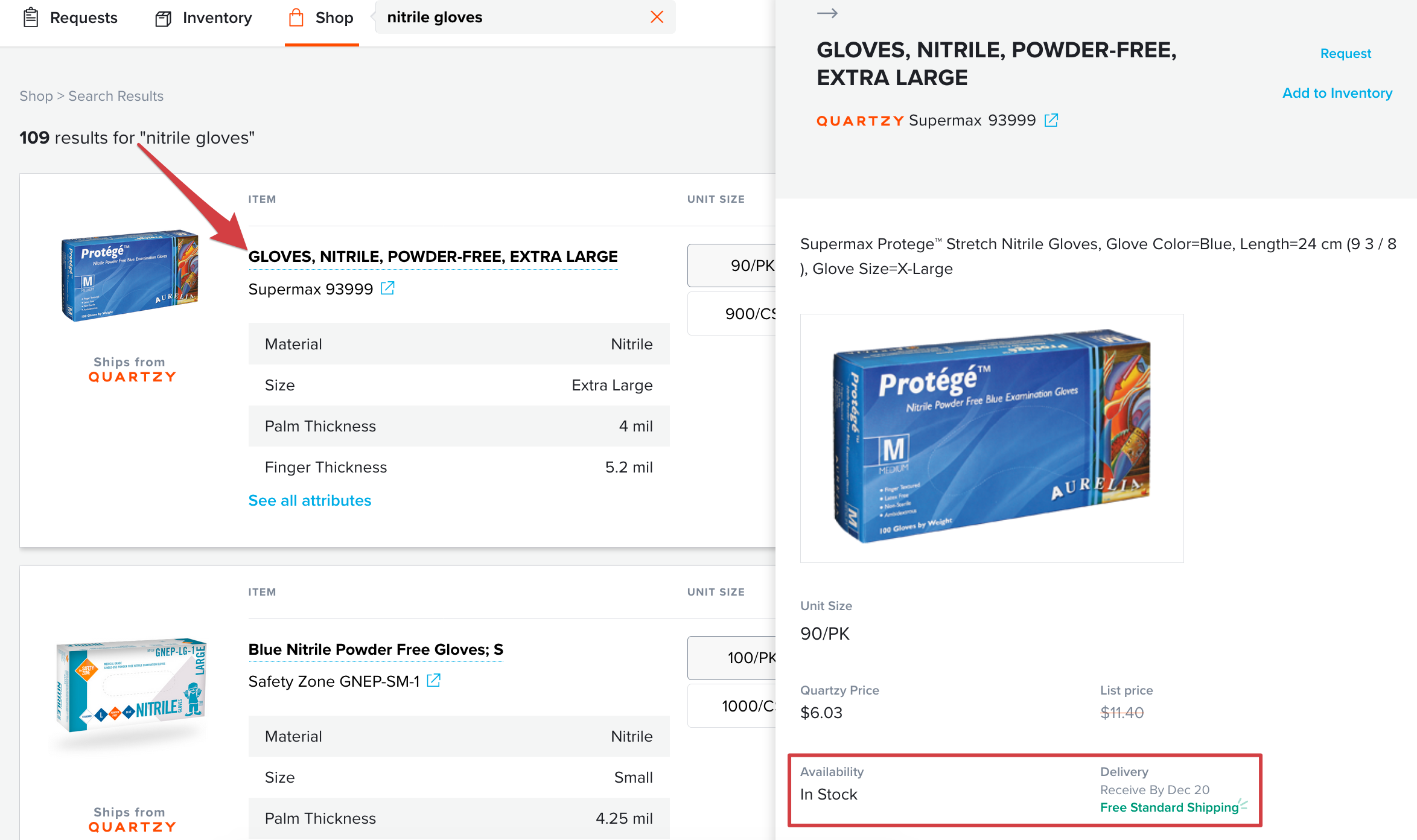 3. Select Add to cart or Request and any Admin can complete the purchase!
Note: Clicking 'Add to cart' creates a request instantly and simultaneously adds it to the lab's cart.

Next Up: See full instructions for how to buy items from the Quarty Shop