Here are all the ways to view notifications about new comments.
Notifications icon in the toolbar
There are new, unread notifications when the red dot is present. Click the bell icon to read all notifications. When there are comments on a request you are following, you'll see the New Comment notification. 

Requests Table
There are new, unread comments when the red dot appears above the comment icon in the Requests Table. Click the blue link indicating the number of comments to be taken directly to the Comments section of the details panel.

Headings bar in request details panel
Click on the name of the item in the Requests Table to open the details panel. There are new, unread comments when a red dot appears next to the Comments section on the headings bar. Click on Comments or scroll to that section of the panel to view the new comments on that request.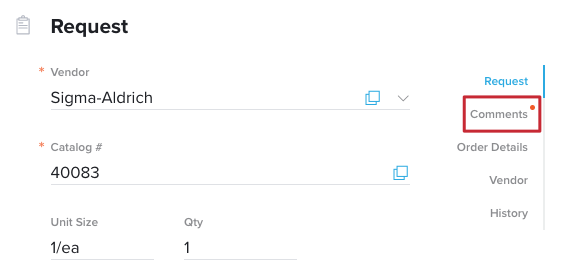 Next Up: Learn how to ensure you receive email notifications for new comments