Comments
Use Comments to ask questions and get answers from stakeholders on an order. Ask for more information when clarification is needed on the order and other lab members can reply with answers.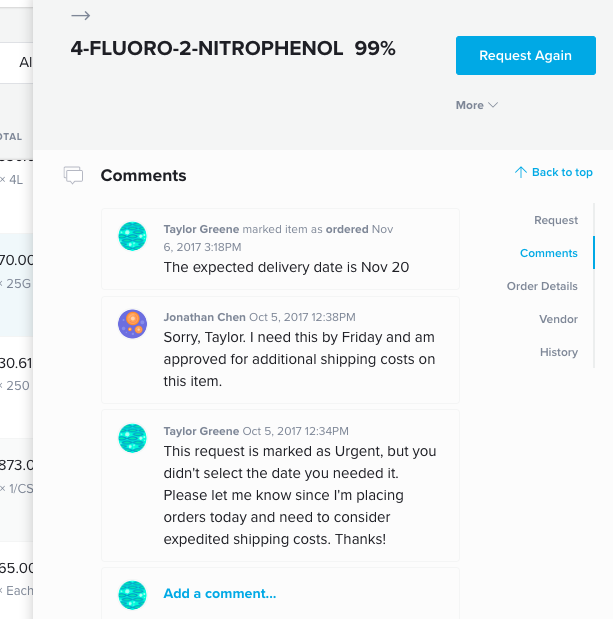 Comment Examples:
By what date do you need this order to arrive?

Is it alright if the gloves are purple?

Would you like to buy this from Quartzy since they sent a quote for a cheaper price?

I found out that this item is backordered. Would you like to cancel it and request something else?
Notes
Use Notes to add important order details that are necessary to complete the order or for information that needs to be referenced later on in the ordering or receiving process. Notes will be exported to Excel, and comments will not.
Note Examples:
Coupon Code: BUY4LESS

CAS# 1310-73-2

Please put this item on Taylor's desk when it arrives

Quotation is attached
Next Up: Learn how to quickly edit multiple requests