Find the Account Number for your lab on the Manage Labs page. Here's how:
1.On the top left side of the toolbar, click on the Org Name or the Lab Name and then click the gear icon to select the lab where you want to make changes.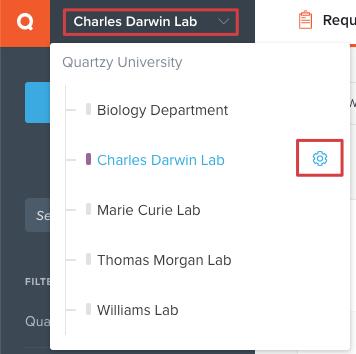 2. Select the Lab on the left sidebar. The Account # is visible to the right of the Lab name!

Next Up: Understand how Account Numbers are used