Looking for the best prices and stock availability across different vendors can be a hassle. The Quartzy Shop solves this for you! Find what you need from millions of products, all at incredible prices. Then, easily place your order and track its progress, all without leaving your Quartzy account!
Quartzy Shop categories makes it even easier to find the supplies you need, even if you don't know the exact item you're looking for. Performing a search within a category will return results from just the selected category. This way, you don't need to scroll through unrelated items to find the ones you're looking for!
Here's how it works:
1. Select the category you'd like to browse.
From anywhere in Quartzy: hover your mouse over the Shop tab, and click the name of the category you're looking for.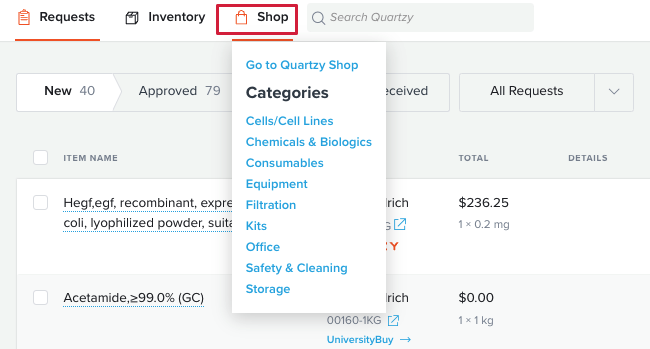 From the Quartzy Shop homepage: under Browse by category, click on the button for the category you're looking for.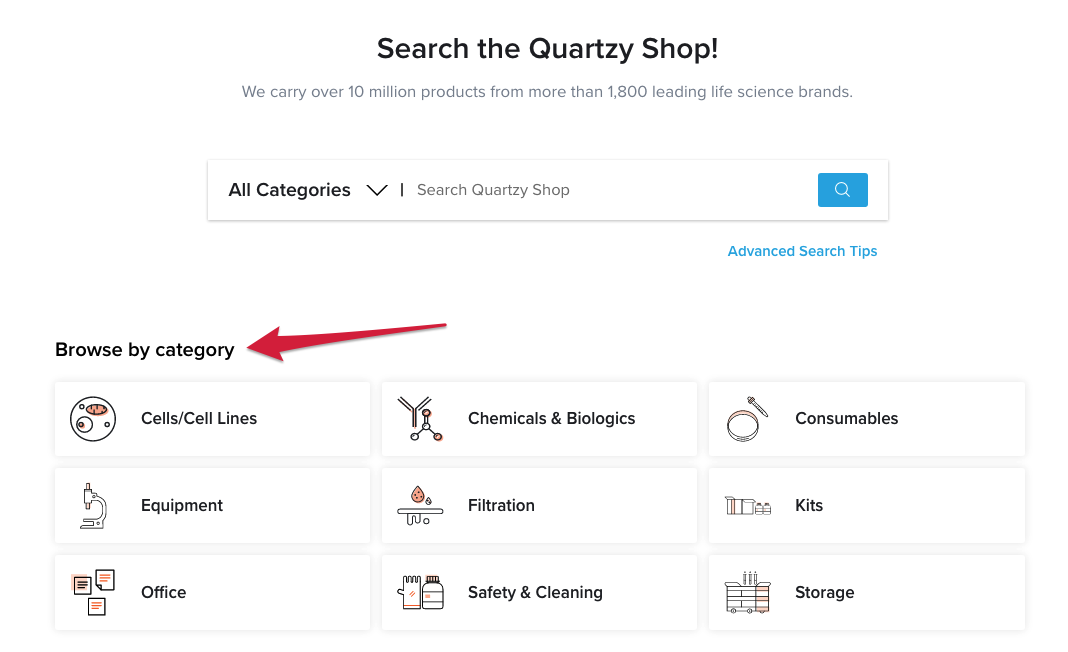 Once a category is selected, you can browse the results to see all related items in the Shop. You can change the category you're browsing at any time - just select a new category from the dropdown menu, and then click the magnifying glass icon.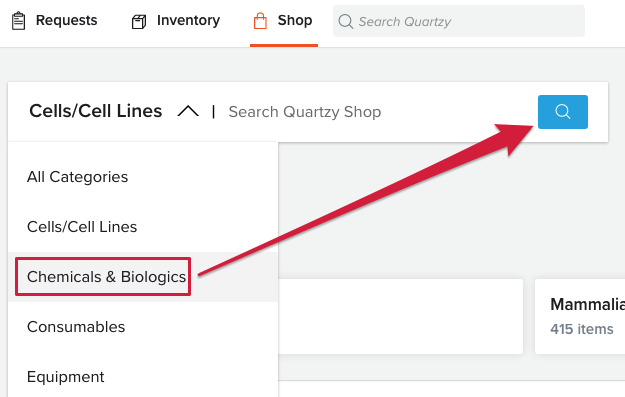 See additional steps below to further narrow your results!
2. Optional: on the selected category page, select a subcategory to further narrow your results.

3. Optional: with a category selected, enter a search term to further narrow your results.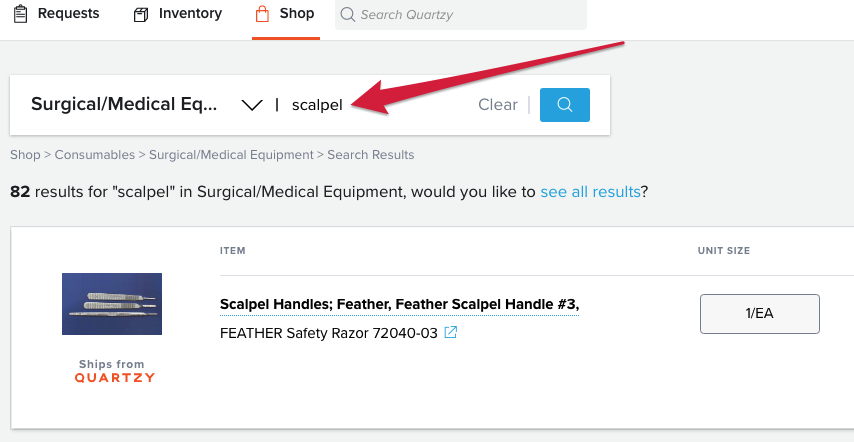 Next Up: Learn more about buying from the Shop