Note: The QuickBooks Online integration is currently only available with paid subscriptions. If you're interested in getting access to integrations, contact us at support@quartzy.com!
Connecting your QuickBooks Online account to Quartzy allows you to automatically generate purchase orders!
1. On the top left side of the toolbar, click on the Org Name or the Lab Name and then click the gear icon next to the Org Name.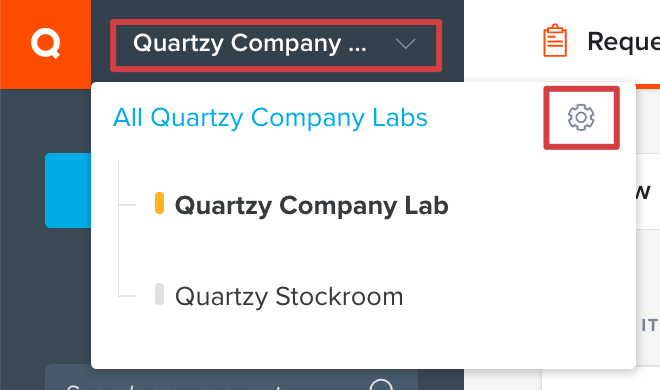 2. Select the Integrations tab and click Connect.

3. Select your Company and if prompted, also select the Firm. Firm is usually relevant for companies with 3rd party accountants.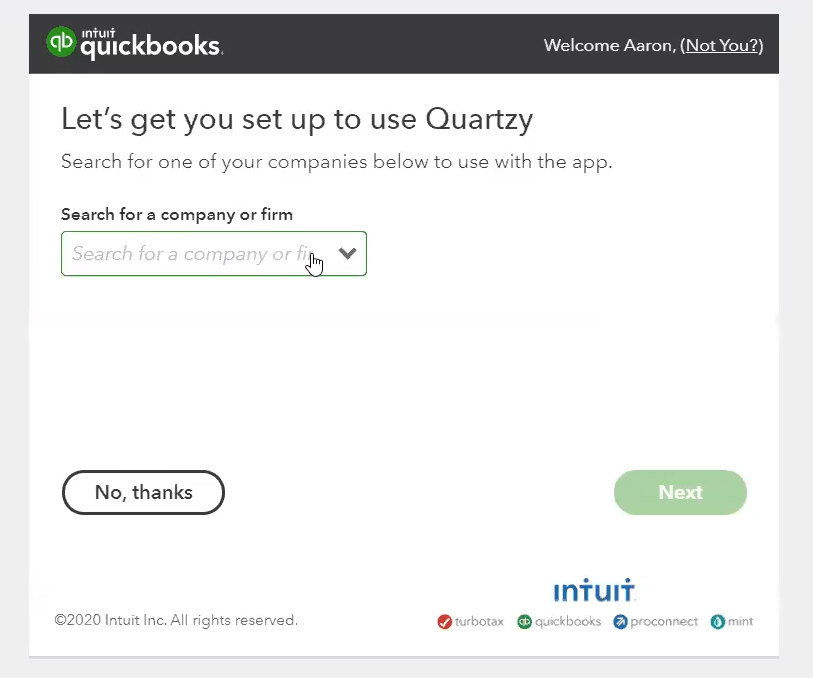 4. Click Connect.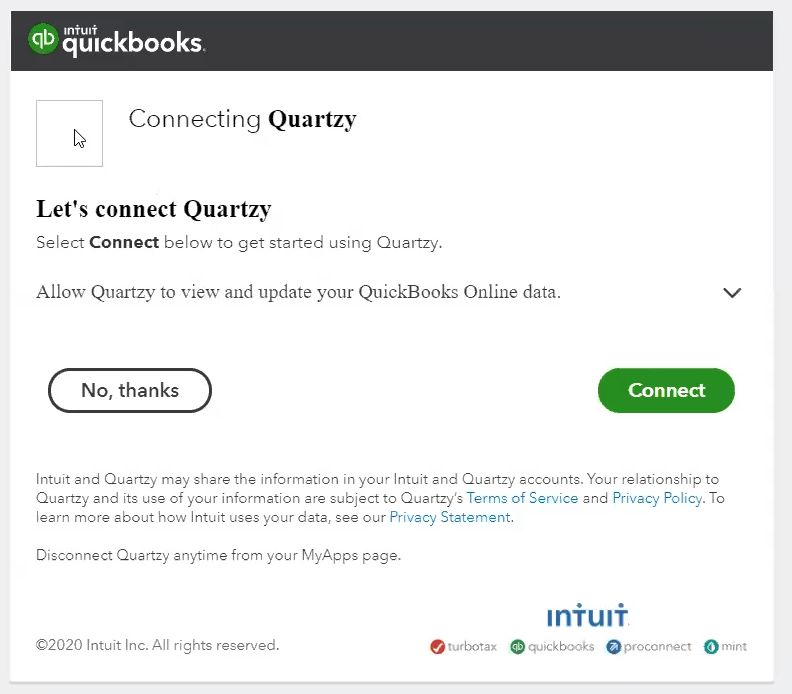 5. Your account has been linked! Click Back to App to return to Quartzy!