A standing PO is a great way to purchase items from Quartzy! This way, you don't have to generate a PO every time you want to buy from Quartzy. Labs at many institutions issue a standing PO to purchase from Quartzy, which makes accepting quotes and purchasing items even easier.
Here's how it works:
1. Send the blanket PO to Quartzy
2. Accept quotes and add items to the Cart
3. Click on the Cart icon in the top right of the toolbar to view your pending orders and begin the PO checkout process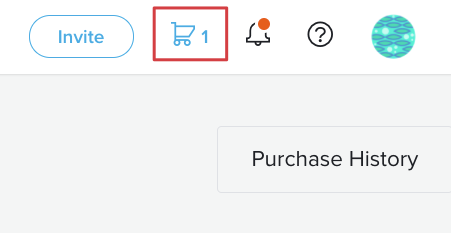 4. Enter the PO number at checkout and the order will be processed right away!
You'll be able to receive your orders faster since you won't have to wait for someone to fax or email a PO every time something needs to be ordered.
Next Up: Learn how to check on the status of orders you place with Quartzy