If your lab is receiving quotes in the Requests module, you will be able to purchase certain items directly from Quartzy.
When you're ready to buy from Quartzy, depending on how you purchase, it might be helpful to have a printout of the quote to give to your Purchasing Department. Check out the instructions below for generating a printable quote!
1. Click on the cart icon in the top right corner of the toolbar to view pending orders.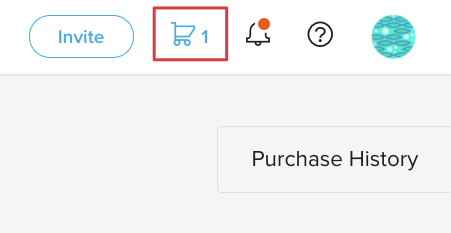 2. Select Print Quote and all items currently in the Cart will be transferred to downloaded PDF file.
Note - Quotes can only be generated from the cart, and cannot be generated after the order is submitted.
Tip: Use the Save for later option to remove items you don't want added to the quote.

3. The PDF should not be edited if it is being submitted along with an official request to purchase items from Quartzy.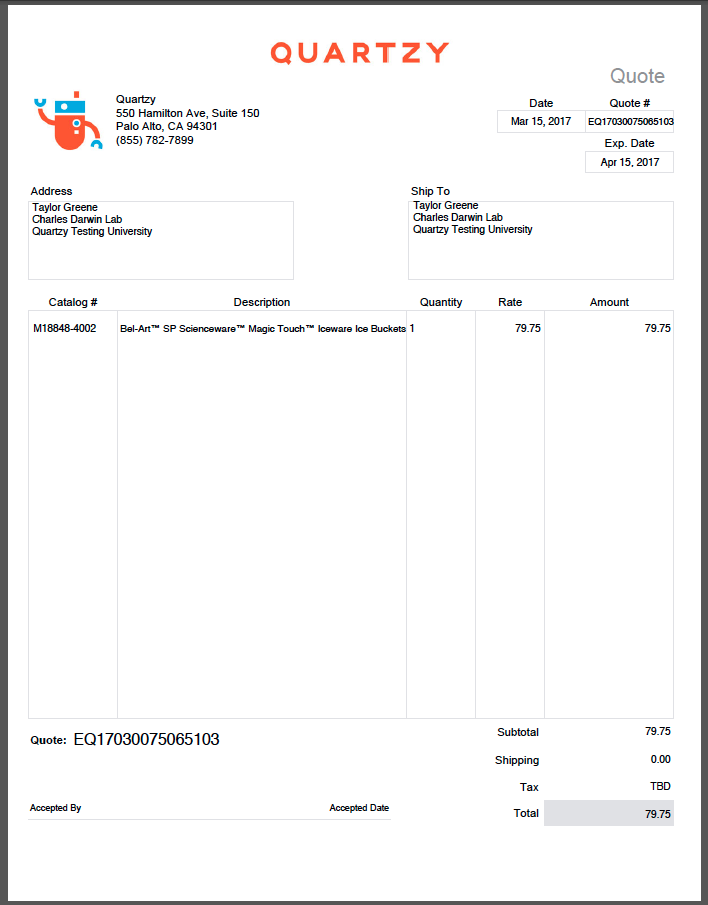 4. Pass the PDF along to whomever needs access to it by either printing or emailing it.
Next Up: Learn how to purchase items after accepting quotes