If your lab is receiving quotes in the Requests module, you will be able to purchase certain items directly from Quartzy. You accepted a quote but have decided to purchase the item from a different vendor. 
1. From the Requests module, click the name of the item you want to edit. 

2. In the item details header, select See Original Request.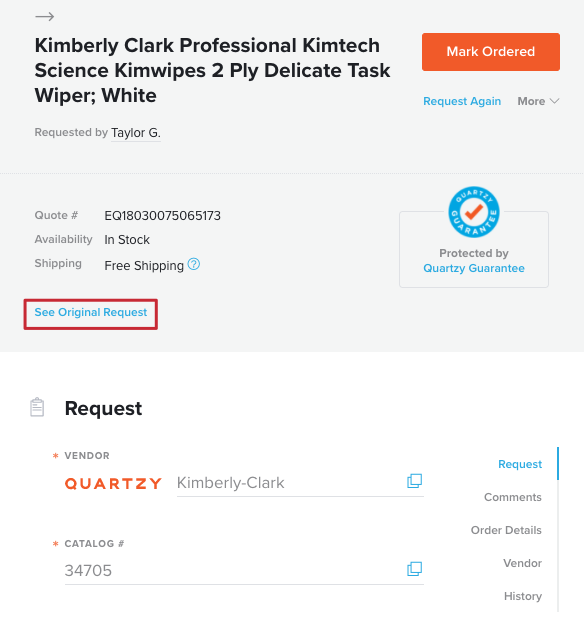 3. Click Switch Back below the Original Request information.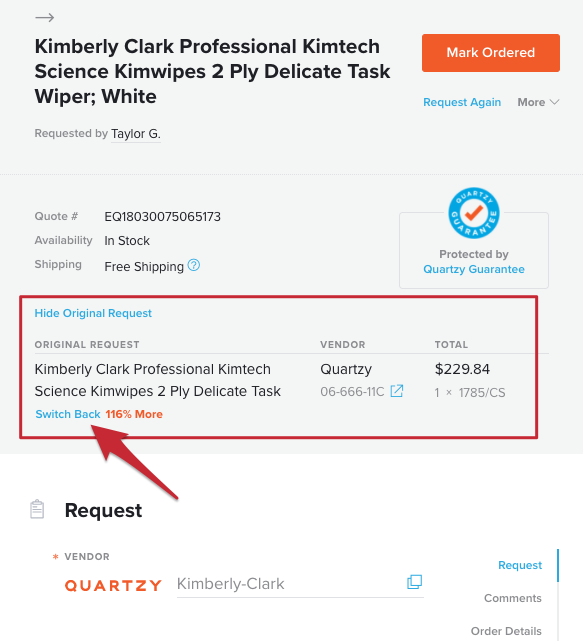 4. The quote will revert to its original state where you can click the "X" to hide it or mark the request as Ordered. 

5. If there is a note indicating From Shop on the right side of the request, the item cannot be switched back. Cancel and re-request it from the preferred vendor instead of Quartzy. 

Next Up: Learn how to identify if an item was purchased from Quartzy