Quartzy has implemented several functions that can help you clean up and manage all levels of item locations. 
1. On the top left side of the toolbar, click on All Groups (or the Group name) and then click Manage.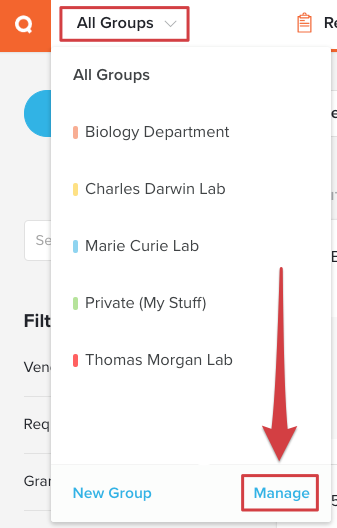 2. Select the Group on the left sidebar and choose the Locations tab.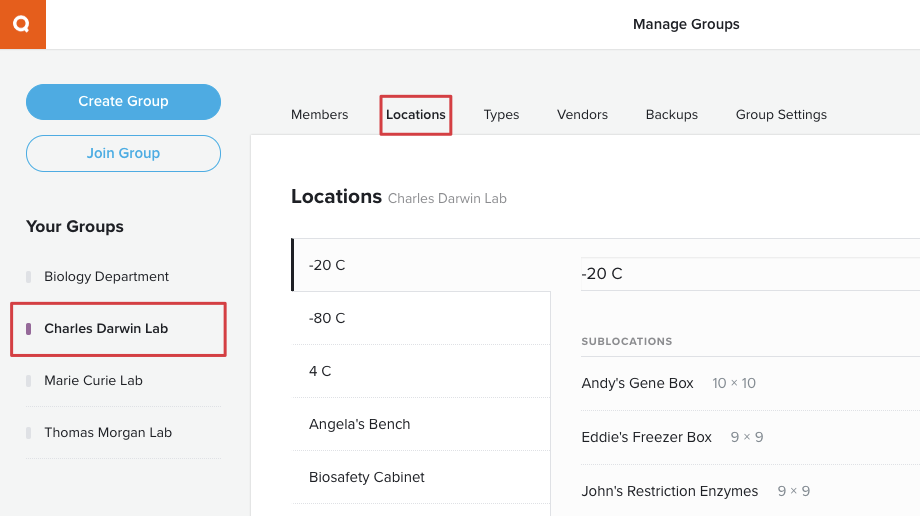 3. The list in the left column contains all locations for items in the Group. Click on a location and all associated sublocations will appear on the right.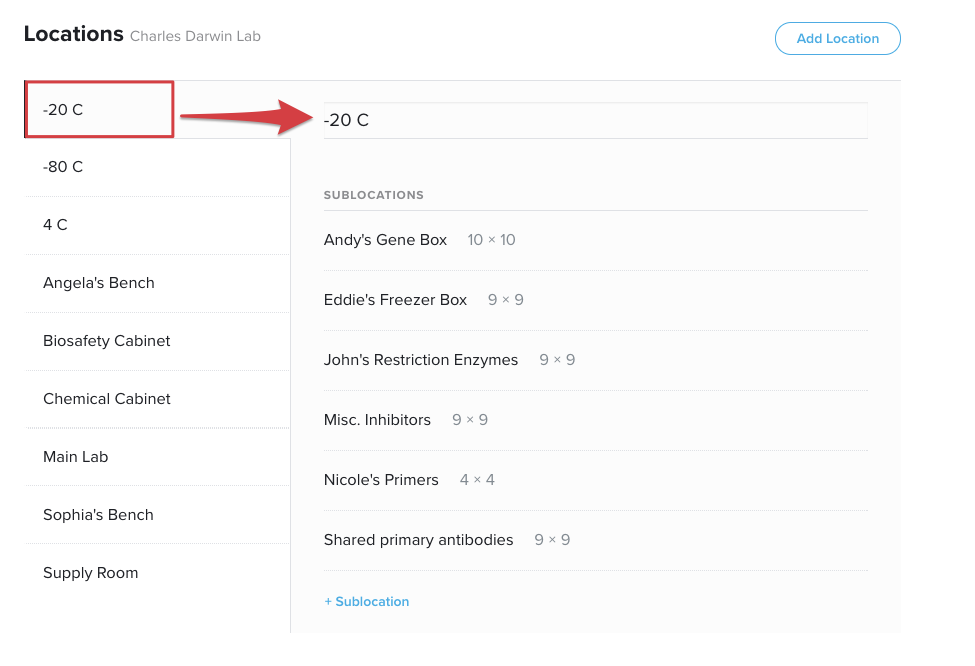 4. In this section you can: 
Add new locations: 
Click on Add Location, type in the name of the new location and click on Save.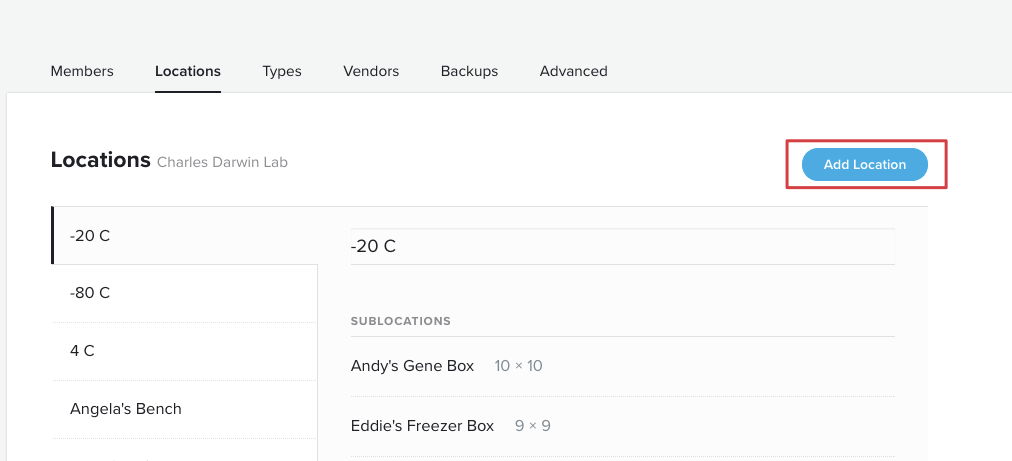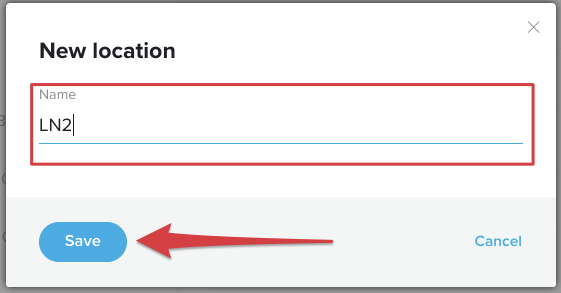 Add new sublocations: 
Click on + Sublocation and select the format - Shelf or Freezer Box - for the sublocation. Type in the name and click on Save. 
Link: Click here to learn how to create sublocations for your freezer inventory.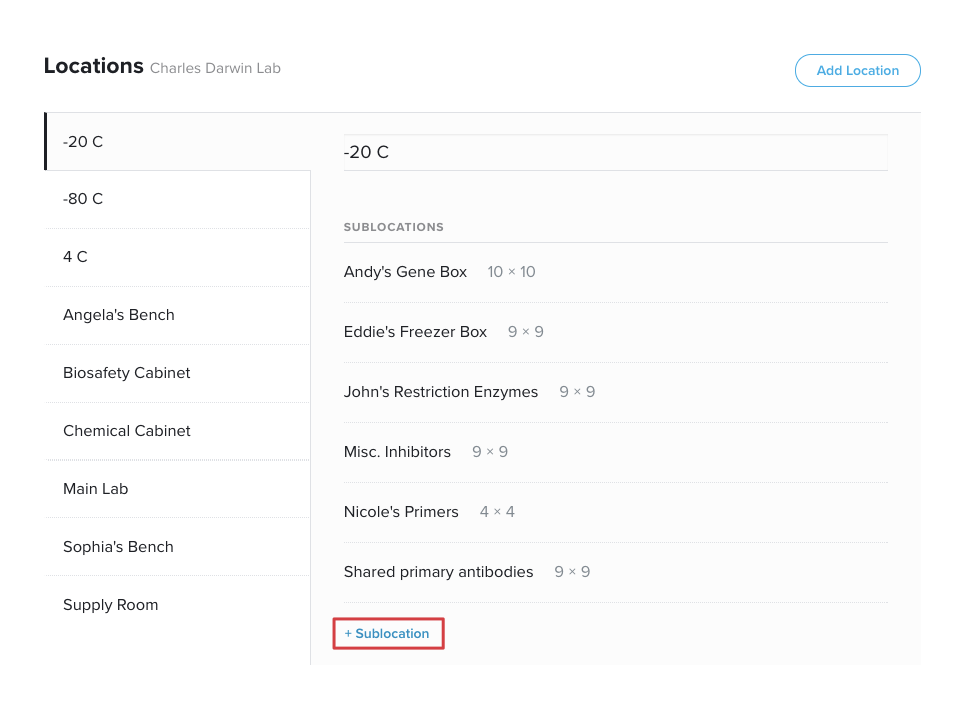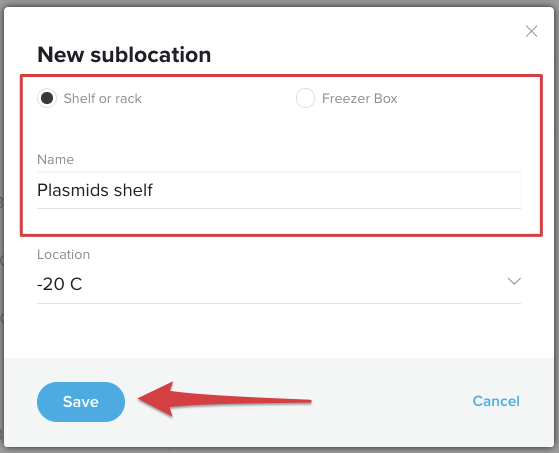 Change the name of a location: 
Click on the name of the location you want to change. The name will then change to an editable text field on the right side where you can enter a new name. All changes will be saved automatically!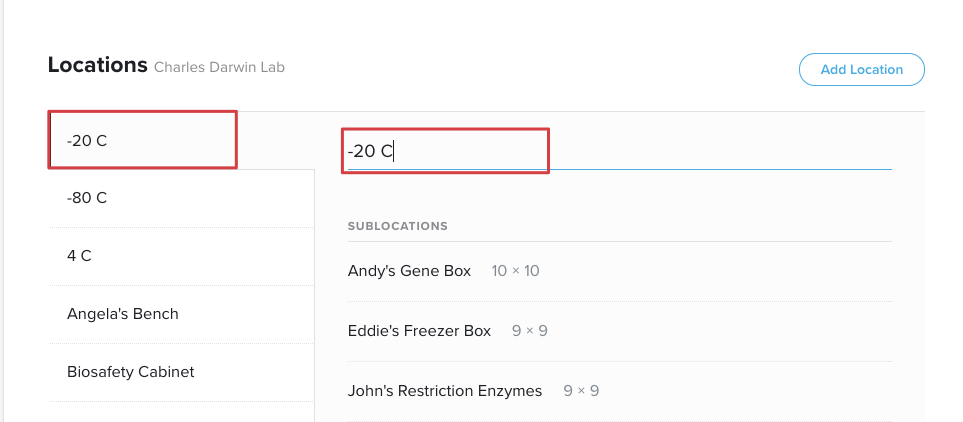 Change the name of a sublocation:
Click on the pencil icon to the right of the sublocation name. Edit the name of the sublocation and click on Save.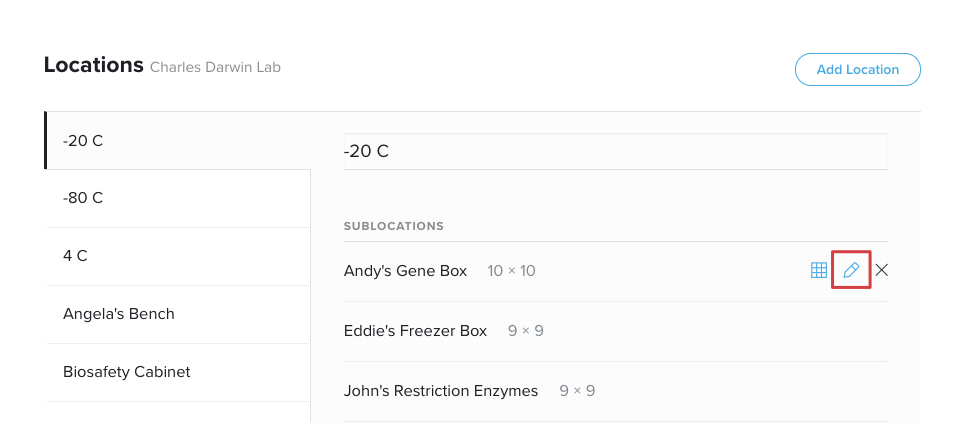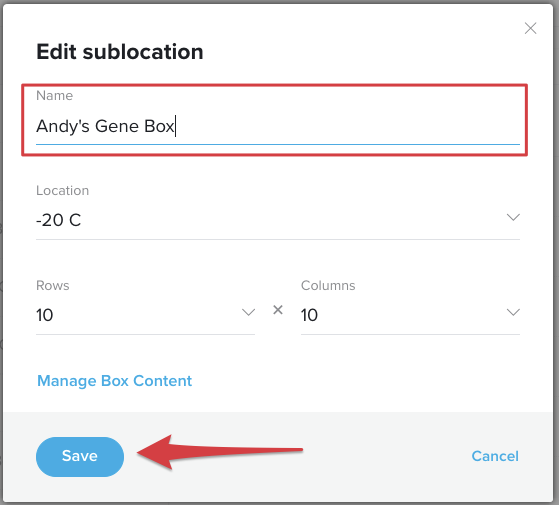 Move sublocations from one top location to another: 
Click on the pencil icon to edit the sublocation. Choose the top location from the drop-down list that you want to move that sublocation to and click on Save.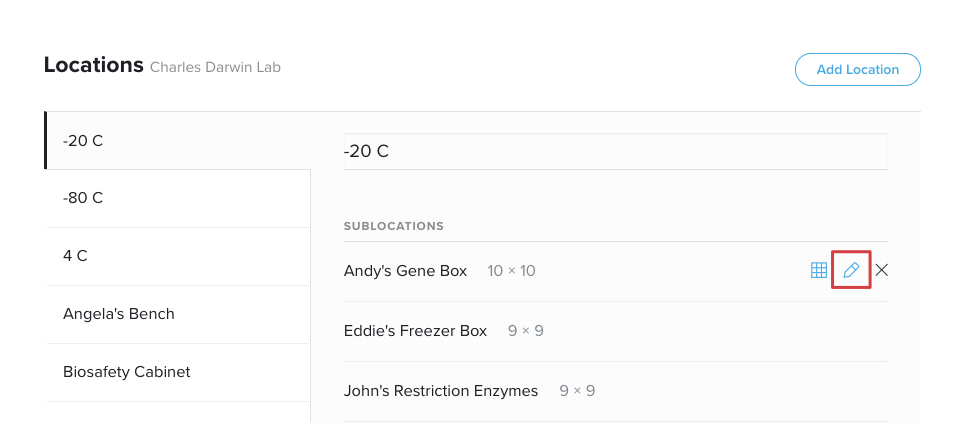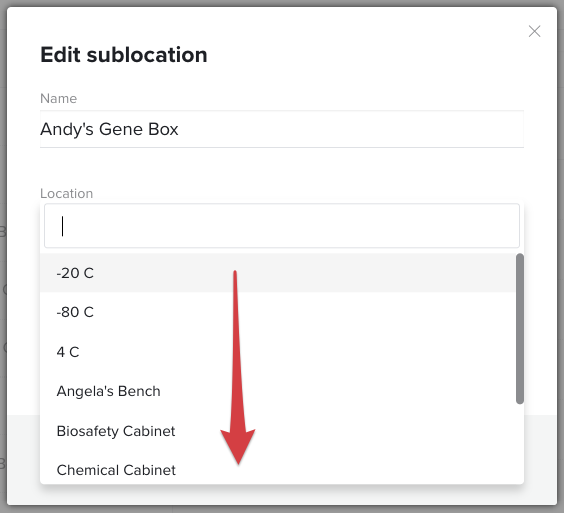 Next Up: Learn how to edit the locations for multiple items at once using Excel