Group items under one PO # so you can easily search for requests and check their statuses.
1. From the Requests module, select the requests you want to group under one PO # and click Group into PO.
2. Enter the Purchase Order Number. You can also upload any files and add shipping and tax costs. Click Save Changes.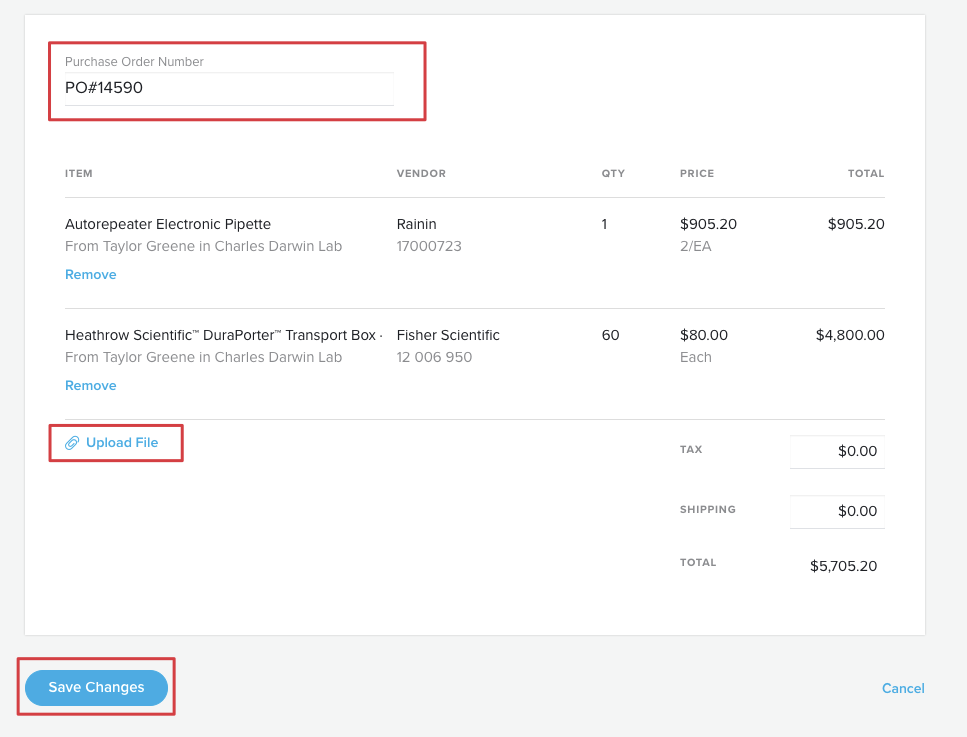 3. The PO # will be visible under the Details column on the Requests Table. It can be edited later from the request details panel if desired.

Next Up: Learn how to generate a requisition form with your request details