Add requests to Quartzy in bulk using the Requests Import Template when requesting a large order. That way, you don't have to add each request individually to your Lab!
1. From the Requests module, select the Lab from the drop-down list where you want to add the requests and click Import on the left sidebar.
Note: An individual Lab must be selected in order to see the Import/Export options.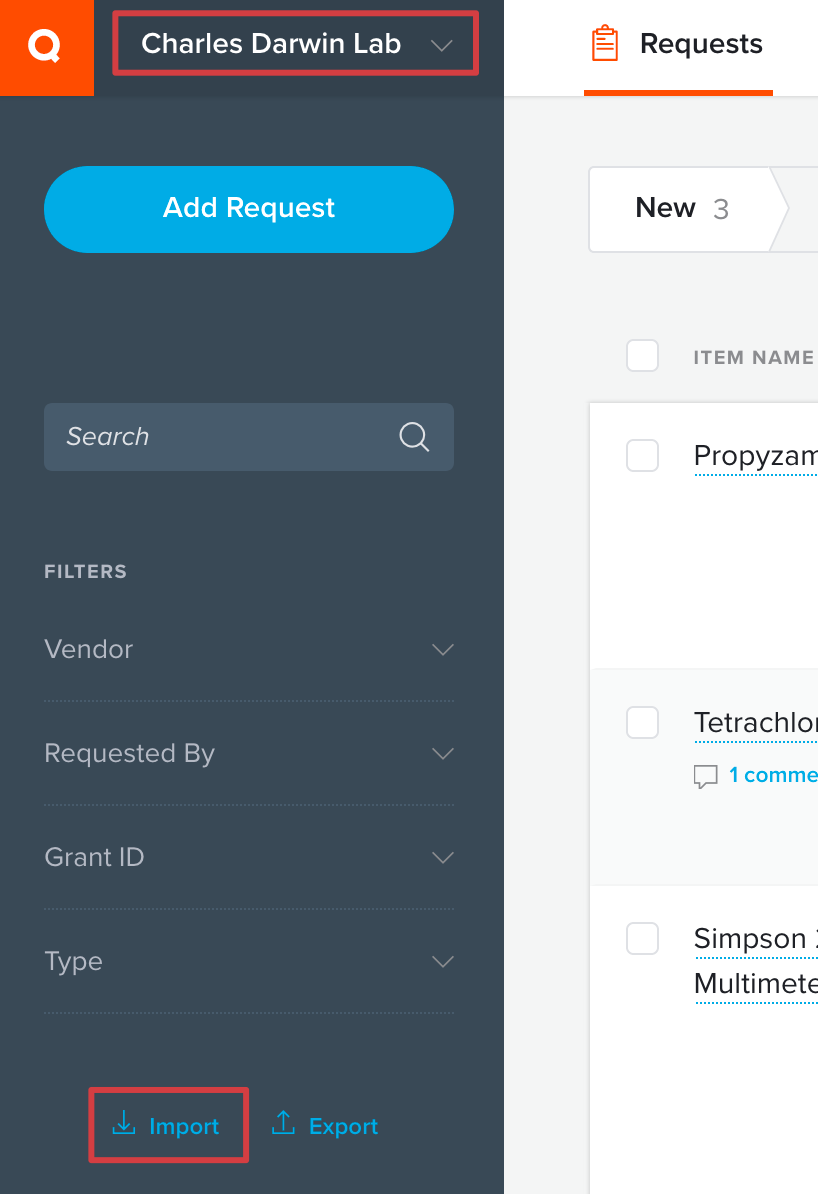 2. Click Download Template and open the Excel file.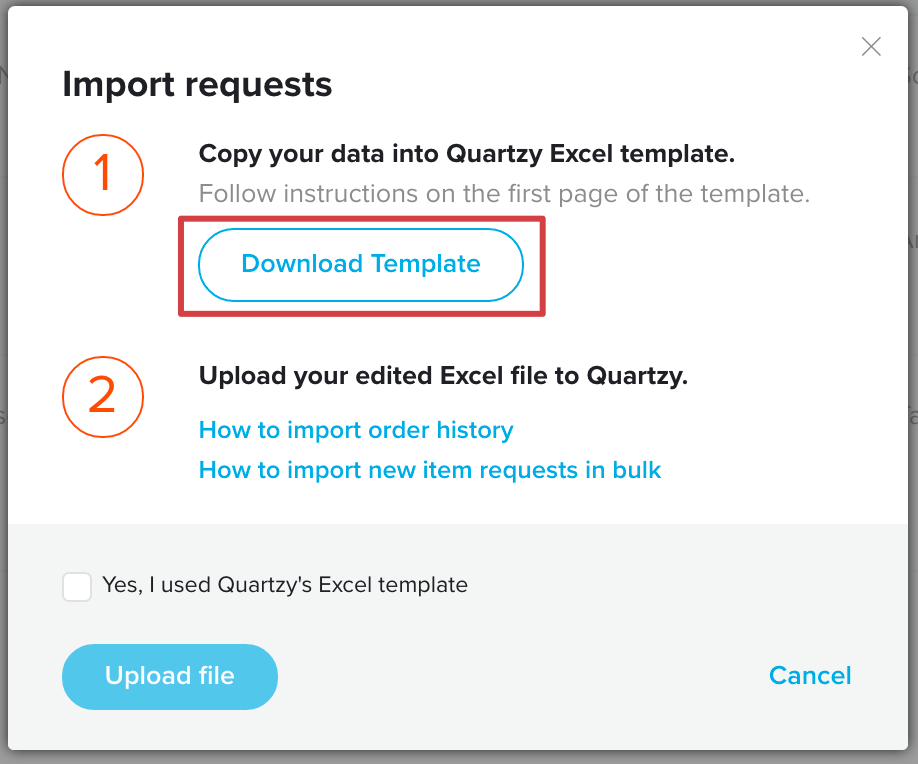 3. Copy and paste your data into the template under the appropriate columns and save the file. 
Here are some tips to help you import your file successfully:
Begin by reading the Instructions worksheet

If the items have not yet been ordered: Leave the Date Ordered and Date Received columns blank.
If the items have been ordered, but not yet delivered: Fill in the Date Ordered and leave the Date Received column blank.

Important: Do not add or delete any columns or worksheets from this file.
4. From the Import requests modal, check the box to verify that you have used Quartzy's Excel template and click Upload file. Attach the saved file and your orders will upload!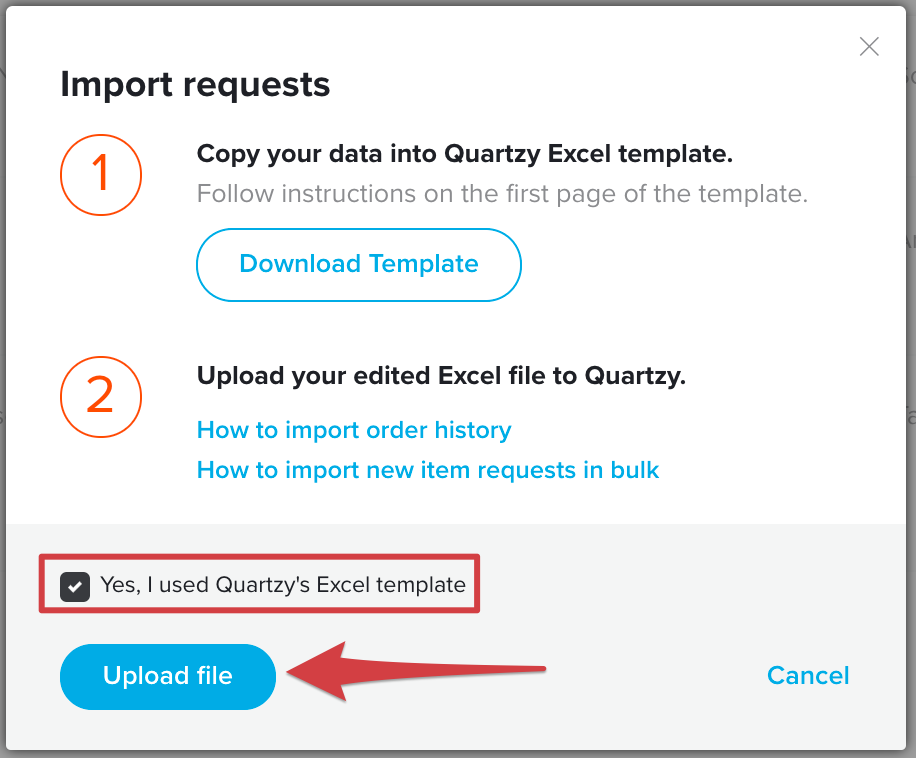 Your items will be added to either the New or Ordered status for the Lab depending on which date columns were left blank. Then the Admin(s) can update the requests!
Next Up: Learn how to import an order history