If your lab is receiving quotes in the Requests module, you will be able to purchase certain items directly from Quartzy.
In your lab, you may have admins that are responsible for purchasing items after you receive quotes. However, if the person responsible for purchasing is not a Quartzy user, there is still a way they can checkout and purchase the items using a Credit Card.
1. Accept the quote and add the item into the Cart.
2. Click on the cart icon in the top right of the toolbar to view your pending orders.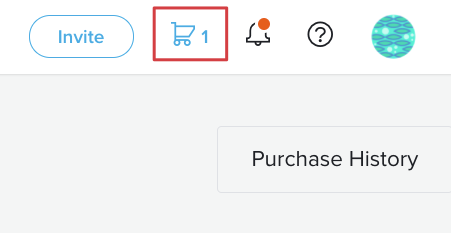 3. Copy the Quote # from the Cart. It starts with EQ...
4. Open a new browser window or tab and paste the Quote # to the end of this link after the equals sign like this:
https://app.quartzy.com/external-checkout?offer=EQ12345...
5. If you want to purchase multiple items, separate multiple Quote #'s using commas. Do not include any spaces. For example: https://www.quartzy.com/orderItem?offer=EQ12345,EQ12346,EQ12347
6. The items associated with those Quote #'s will appear on a secure checkout page where the external (non-Quartzy) user can complete the purchase using a Credit Card. Quartzy accepts the following cards: Visa, Mastercard, American Express, Discover, Diners Club, and JCB
Note: You must enter the billing and shipping information every time. Since this is an external checkout link, no user information will be saved.
Next Up: Learn how to change your preferred payment method