Just a few updates to start the month of May:
Add 'New Location' when you mark items as received: Now you can add a new location to your Inventory when marking an item as received in the Order Requests Module.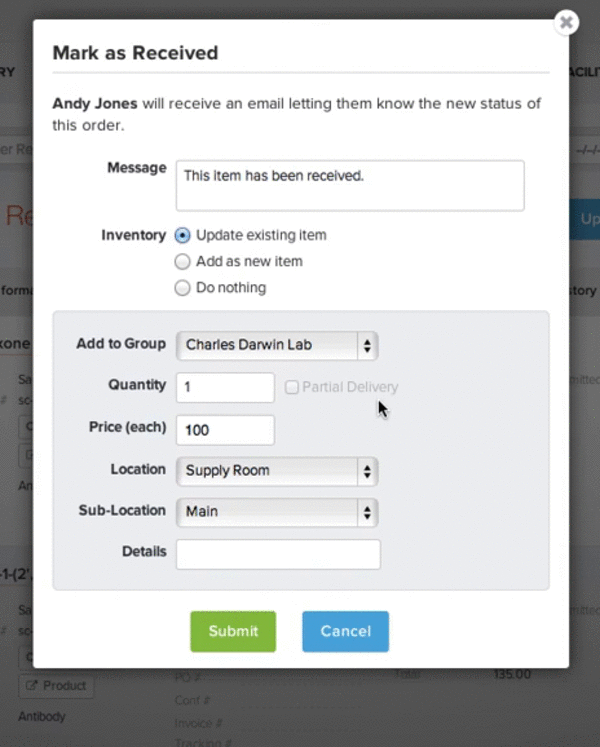 "Facilities Module" renamed as "Equipment Sign-Up Module": It's the same functionality, but with a new name. Use this area for your lab (or department) to book time on all shared equipment. A special thanks to our Quartzy Ambassadors for helping us pick a name!
Favorites back in the Equipment Sign-Up Module: Speaking of the Equipment Sign-Up Module, based on your feedback, we've brought back the Favorites feature. Using the 'Manage Facilities' button, add equipment to your favorites list and only see those select ones when you log in.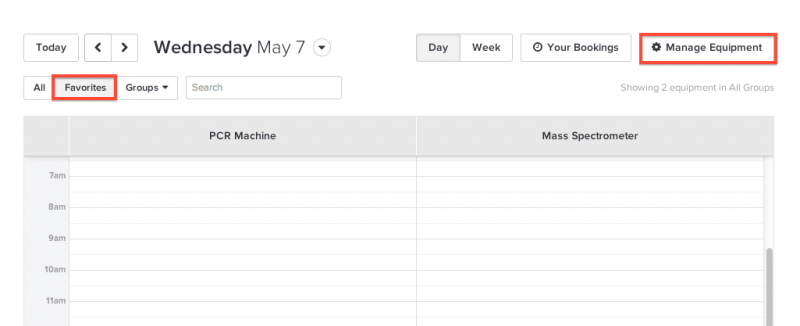 Quartzy Makeover: During the past few months, we were hard at work gathering feedback and conducting usability studies in order to make the site more user friendly and easier to navigate. We hope you enjoy the new look so far, and stay tuned for things to come!